July 13/21 14:24 pm - Leah Goldstein Makes History with RAAM Win

Posted by Editoress on 07/13/21

On June 26th, Canadian cyclist Leah Goldstein made history, becoming the first woman to win the overall Solo title at the Race Across America (RAAM), a 4,874 kilometre transcontinental race across the continental United States. Goldstein's winning time was 11 days, three hours and three minutes, at an average speed of 18.3 km/h. Only two other Solo riders finished - both men - with the closest, Erik Newsholme, more than 16 hours behind her. Leah had previously won the Best Female Solo category at RAAM in 2011 and 2019, breaking the Female record.
Crossing the finish line on June 26th
If you have been around the Canadian cycling scene for a while, Leah's name will not be new to you. Before becoming an ultra-distance racer, Leah raced on the road, finishing on the podium three times at the national championships in the time trial. Being hit by a car at the Redlands Cycling Classic stage race in 2010 ended her professional career.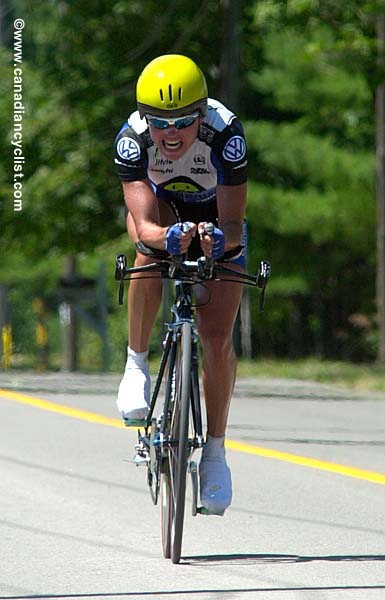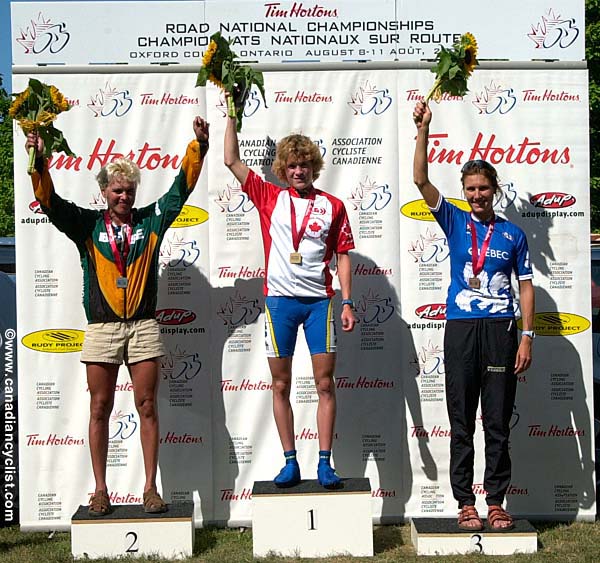 2002 Road Nationals ITT podium, Leah 2nd place
This year's race took place during the heatwave that enveloped the western half of North America, breaking records and causing all but three riders to drop out of the Solo division.

Canadian Cyclist: I remember you from road racing 15 years or so ago; when did you start doing ultra marathon-type races?

Leah Goldstein: Remember when I got hit by the car? I was basically done then, that was going to be my last race. But I've always had it on my radar that I was going to do the Race Across America; I remember watching it when it used to be television on NBC or ABC or whatever, and I was just so fascinated by it. As a pro racer I basically excelled in longer races; when we did the Tour de France, they called it the Grand Boucle [Note: it was the Tour de l'Aude, which she raced three times, finishing as high as 13th overall]. I got better as the race progressed.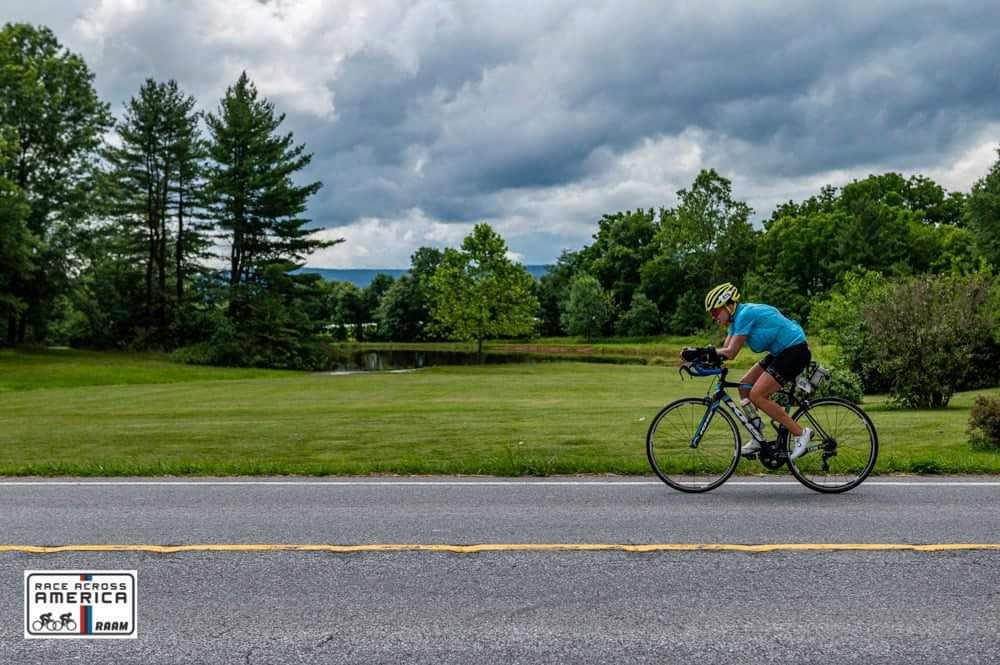 With ultra endurance racing you need the ability to function with very little sleep. which I'm really good at because I don't sleep that much, and punishing yourself beyond your limits and ignoring pain. I just felt that [RAAM] was more my thing and I wouldn't have to work as hard to excel. So I made my transition a year after the crash and I was going for shorter 500 mile races [800 km] just to qualify for RAAM.

CC: So then you did your first RAAM in 2011 and won [the Solo Female division]?

LG: Yes, and after that, I said I was done. Well, that's not quite true, I did another one the following year and then I was done. I took six or seven years completely off the bike, but then I said to myself, 'you know, there's one race I've done in my life that I never really felt content that I did my best'. And that was RAAM. So I decided to make my comeback, and as my 50th birthday present [in 2019] do RAAM. To prove to myself that I could still do it, I did the Silver State race in Nevada in 2018 - it was a 500 mile race - and actually set a new record. It gave me confidence, but didn't really mean anything because RAAM is a different beast. So I went in RAAM [in 2019], but I wasn't completely satisfied, so I went in it this year to redeem myself and got stuck in a heatwave...

CC: So how did the race unfold?

LG: In the beginning it was a big - 7' 7" tall or something - guy, Henrick [Dam Hansen]; I think he was from the Netherlands [Denmark, actually]. He was way in the lead, but I know the race, and the race doesn't start until Kansas. You don't want to let people get too far in to the lead, but as a rookie [Dam Hansen] and getting into sleep deprivation too early ... that's your biggest mistake [he dropped out at just over 2000 km]. You have to conserve. What we did for me was three hours [every 24], which we later cut to 90 minutes. You don't want to come into [the second half] trying to have to rebuild your sleep, you have to time it properly.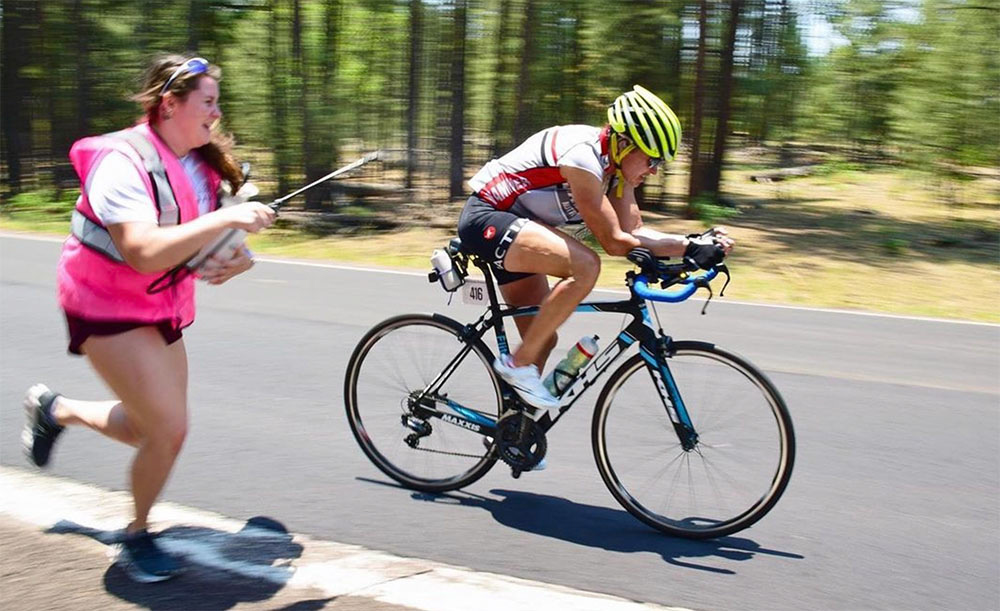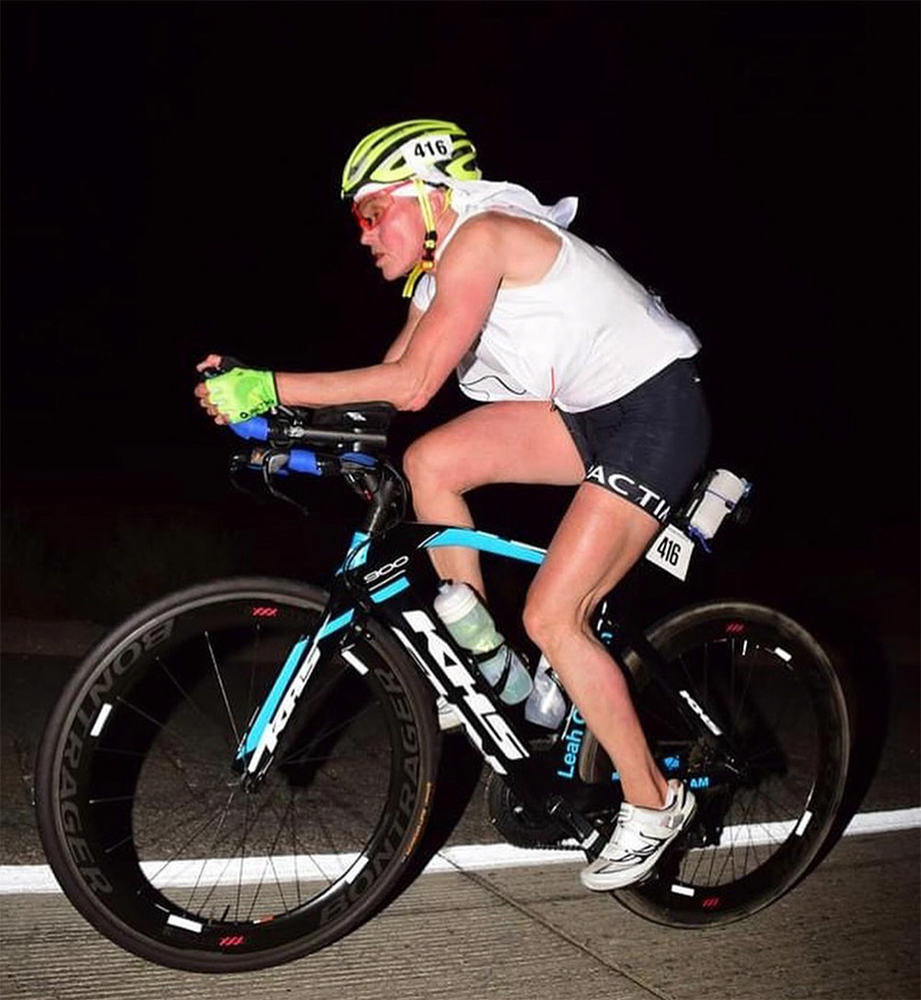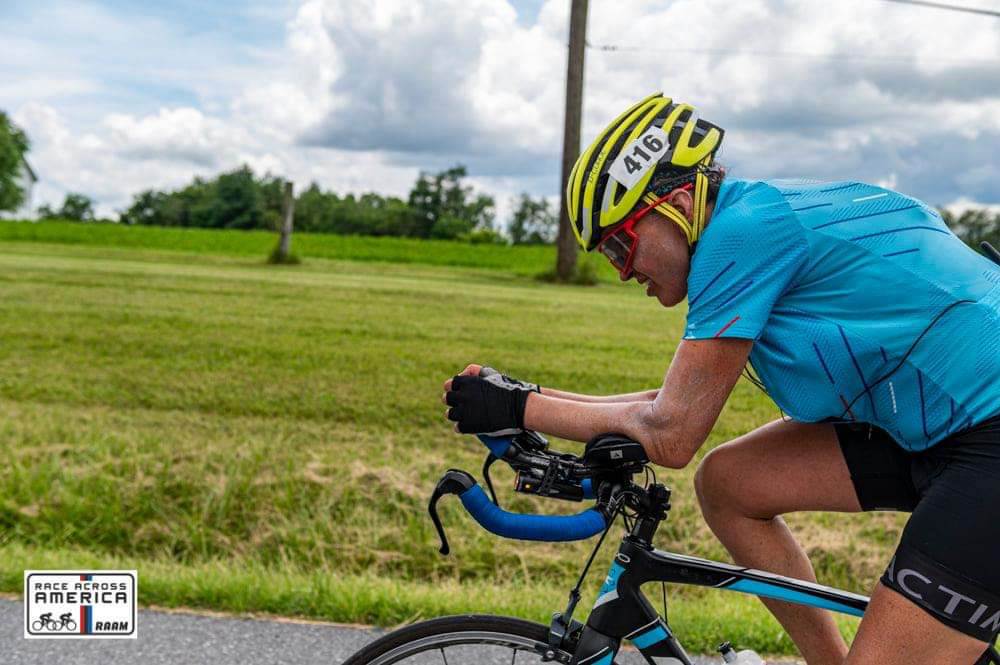 So I wasn't really worried [about Dam Hansen] because I kept closing, 25k every five or six hours. However, the guy behind me, Mark [Pattinson] had done this race 12 times, and he's done it [the whole race] in just over nine days, so I was concerned about him. His approach is the same thing [as Leah]; attack in the last part of the race. However, when I passed him coming into the Appalachians ... climbing is kind of my thing and where I excel. Just coming into the start of the Appalachians, in West Virginia, I passed him there. We saw his RV and he was taking a snooze, and I was surprised - at one point he had 80k on me - but all of a sudden within four hours I was passing him. So I thought to myself, 'when I go down, he's going to pass me again'. But when I got up 90 minutes later and got on my bike and radioed my team to find out how far up he was from me, they said his tracker hasn't moved. I was confused because he should have caught me after I went down. After six or seven hours his tracker still hadn't moved, so I knew something was up [he dropped out after 4103 km].

CC: So have you finally accomplished what you wanted to, or are we going to see you come back to defend?

LG: It's funny that you said that! I came in there to get the [women's] record, that was my goal. But the heat that we experienced was excruciating - 49C to 50C on my computer. In order to ride in those conditions I had to get two IVs, I had an ice sock around my neck ... every five minutes my crew would leapfrog with a bottle of cold ice water for me to dump on my head. So imagine riding like that for 12 hours during the hottest part of the day, how inefficient you are riding. But at least you are moving forward.

On the third day of dealing with that kind of heat I knew that no one was breaking any records. I wasn't too concerned about winning [the Female division] because Dorina [Vaccaroni] was a rookie, so I wasn't concerned about winning the women's, but I thought, 'you know what', if I can't get my record - I was hoping to get close to ten days - I'm going to try and at least win this race. So that gave me another motivation to keep riding hard.

CC: You're the first Female rider to win the overall Solo title at RAAM. When did you start to believe 'I'm going to do this'?

LG: Oh, when I crossed the line. I collapsed one kilometre before the finish. Nobody saw that or knew that at the real finish. I could not get on my bike, I could not walk. I think what happened was I got overheated and wasn't focussing on the electrolytes, so I was dehydrated. Everything just cramped. They [her team] took my cycling shoes off - if you look closely, when I cross the finish line I'm wearing pink running shoes, a member of my crew's running shoes.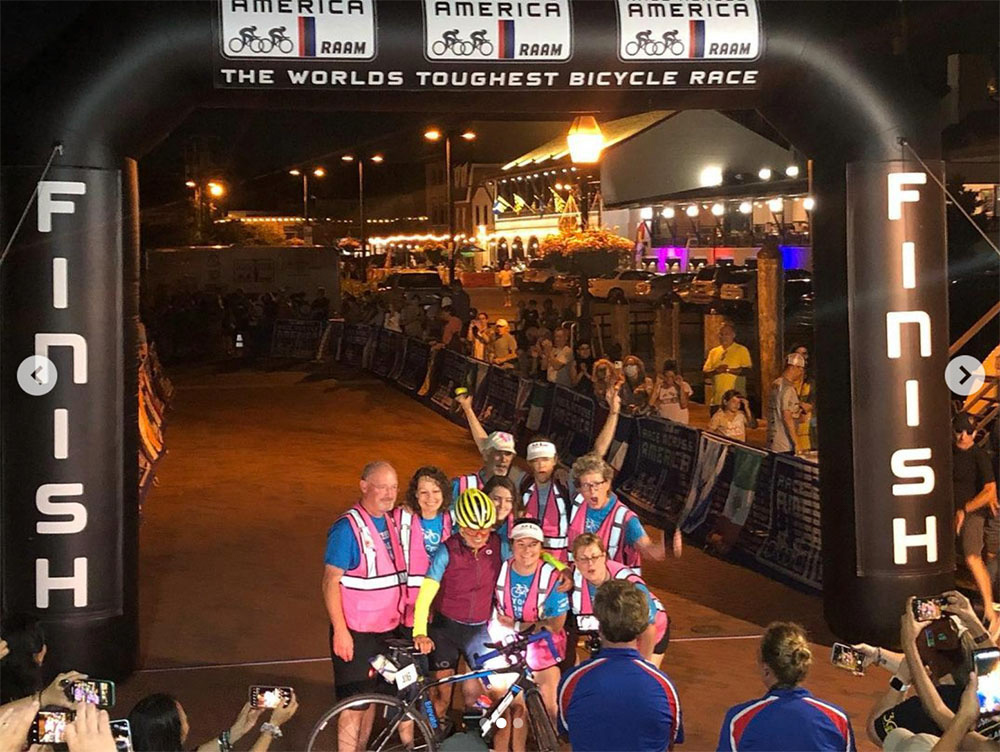 I had to walk my bike up the hills and then down the hills I sat and coasted down. I had two crew members running beside me, and it's not a [celebration], they're running beside me to catch me if I collapsed again. That's how I crossed the finish line. So even when I was that close [one kilometre from the finish] there was no excitement about finishing. Because with Race Across America, you never know what's going to happen; a 1000 metres before the finish I almost didn't make it across the line. You are only excited when you are on the other side, only then can you celebrate.

CC: So what's next, deciding if you are going to do it again?

LG: There is no decision about doing it again, I AM going to do it again! Maybe not next year, but I will do it again. I'm registered for some other races that had been cancelled due to COVID, and I've got all this fitness, so why waste it? 500 miles is tiny now, compared to 3000 miles, right?

Next year I'll do at most five shorter races and then I'll start to prep again for RAAM and what I really wanted, that ten day [Female] record. I don't have a lot of time, I'm not a spring chicken, I'm 52 years old. I can't wait until I'm 70! But look at Jeannie Longo or Olaf Stana - he's in his 70s and he's untouchable. But now is when I really feel strong and now is the time to do it, not to sit on the couch.
---
Related Photo Galleries
---