July 29/21 10:45 am - Mechielsen Through to Semi-Finals in Women's BMX

Posted by Editoress on 07/29/21

Canada had mixed results on the opening day of Olympic BMX Racing. Drew Mechielsen qualified for the second day of racing and the semi-final round in the women's competition on Thursday, while James Palmer missed in the men's by one point.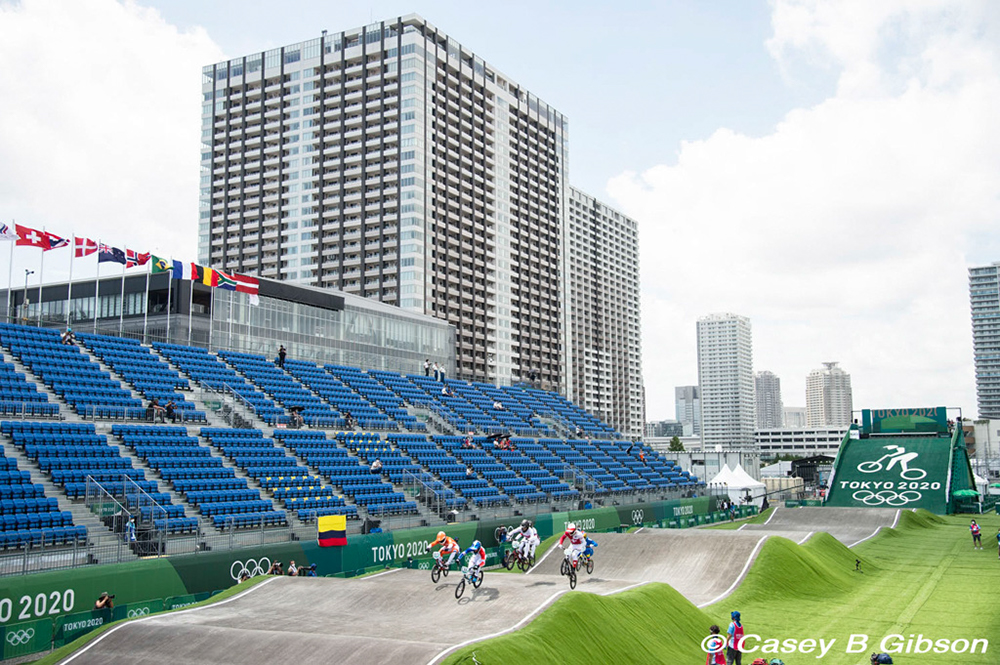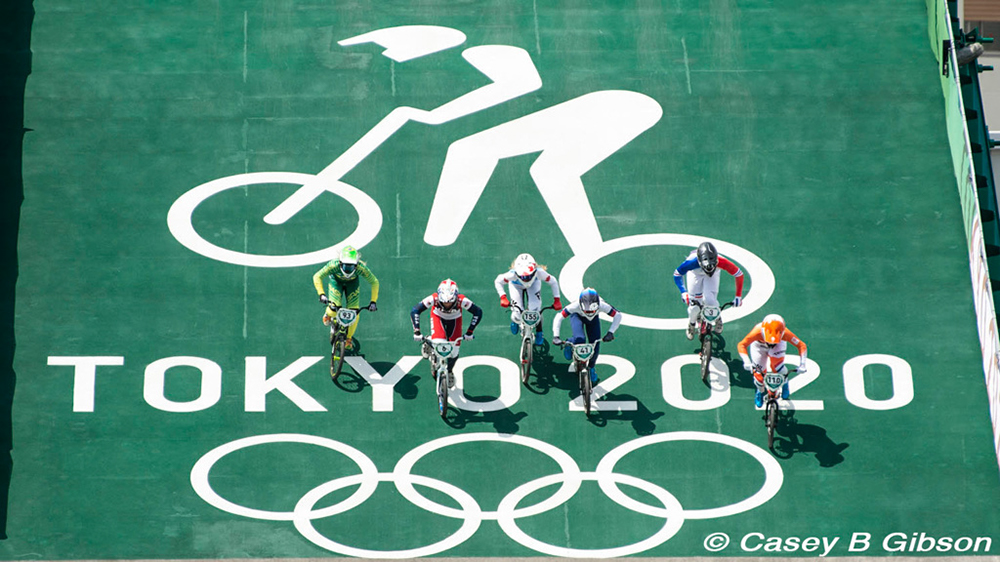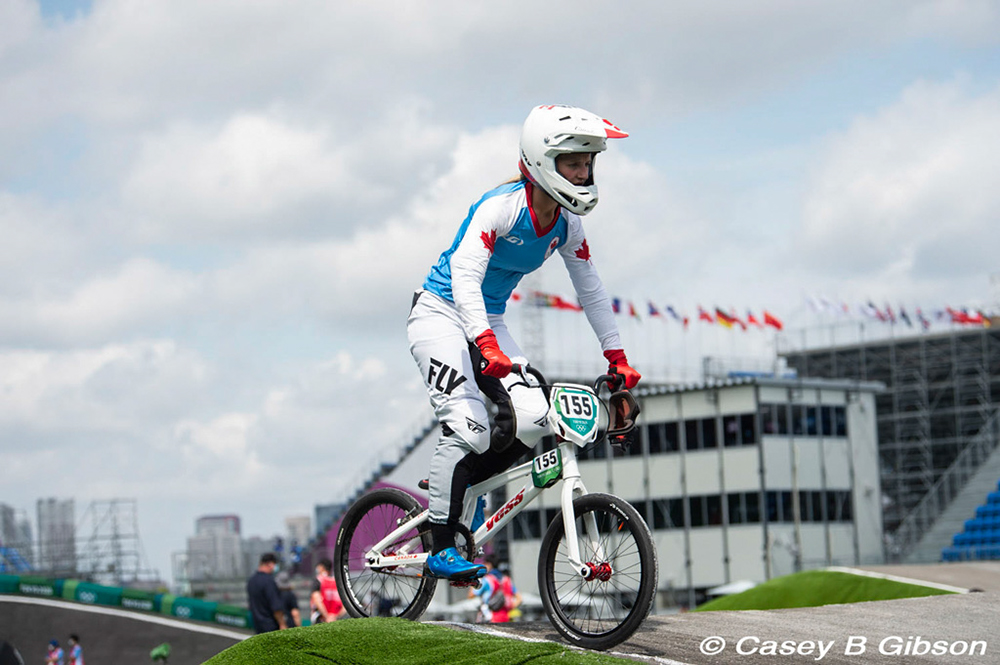 Drew Mechielsen
The quarterfinal round for both women and men consisted of four heats of six riders each doing three runs (motos). Each rider receives points based on their finishing order - 1 for first through to 6 for sixth. After all three runs, the points totals are tallied and the lowest four scores in each heat move on to the next round. Both Mechielsen and Palmer competed in the second heat for their respective categories.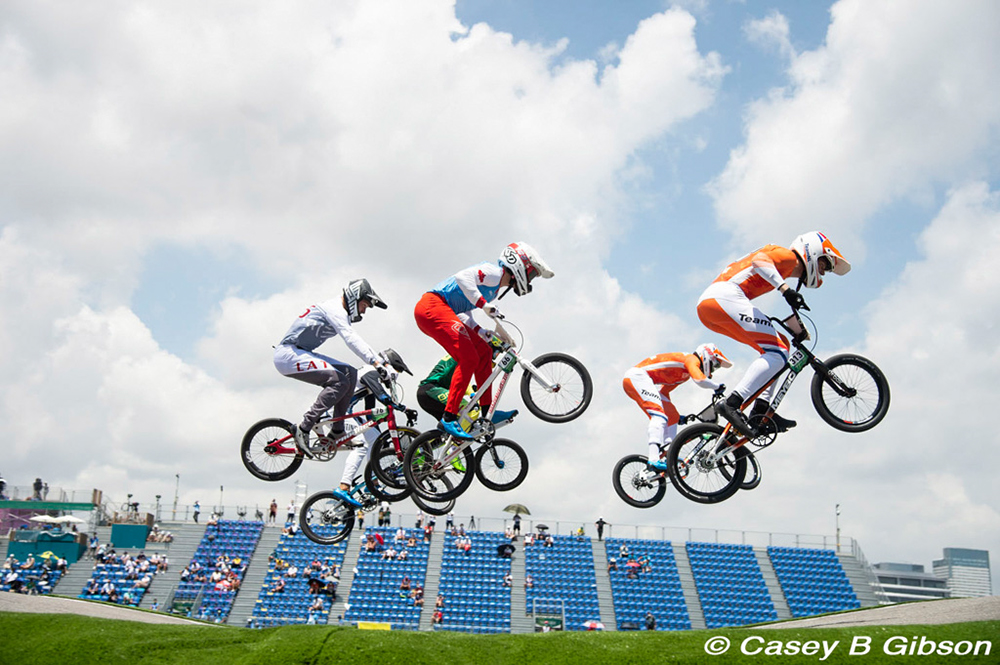 James Palmer
Mechielsen finished with two fourths and a fifth for 13 points to qualified fourth in her heat. Palmer finished with two sixths in his first two motos and improved to a fourth in his final moto for 16 points, but it wasn't enough to advance to the next round.

For the semi-finals, there will be two heats of eight riders, with the top four in each heat after three motos moving on to the medal final (eight riders). Mechielsen is in the extremely tough first heat, which includes the world number one rider - Mariana Pajon of Colombia, as well as Americans Alise Willoughby and Felicia Stancil and Merel Smulders of the Netherlands.
Women results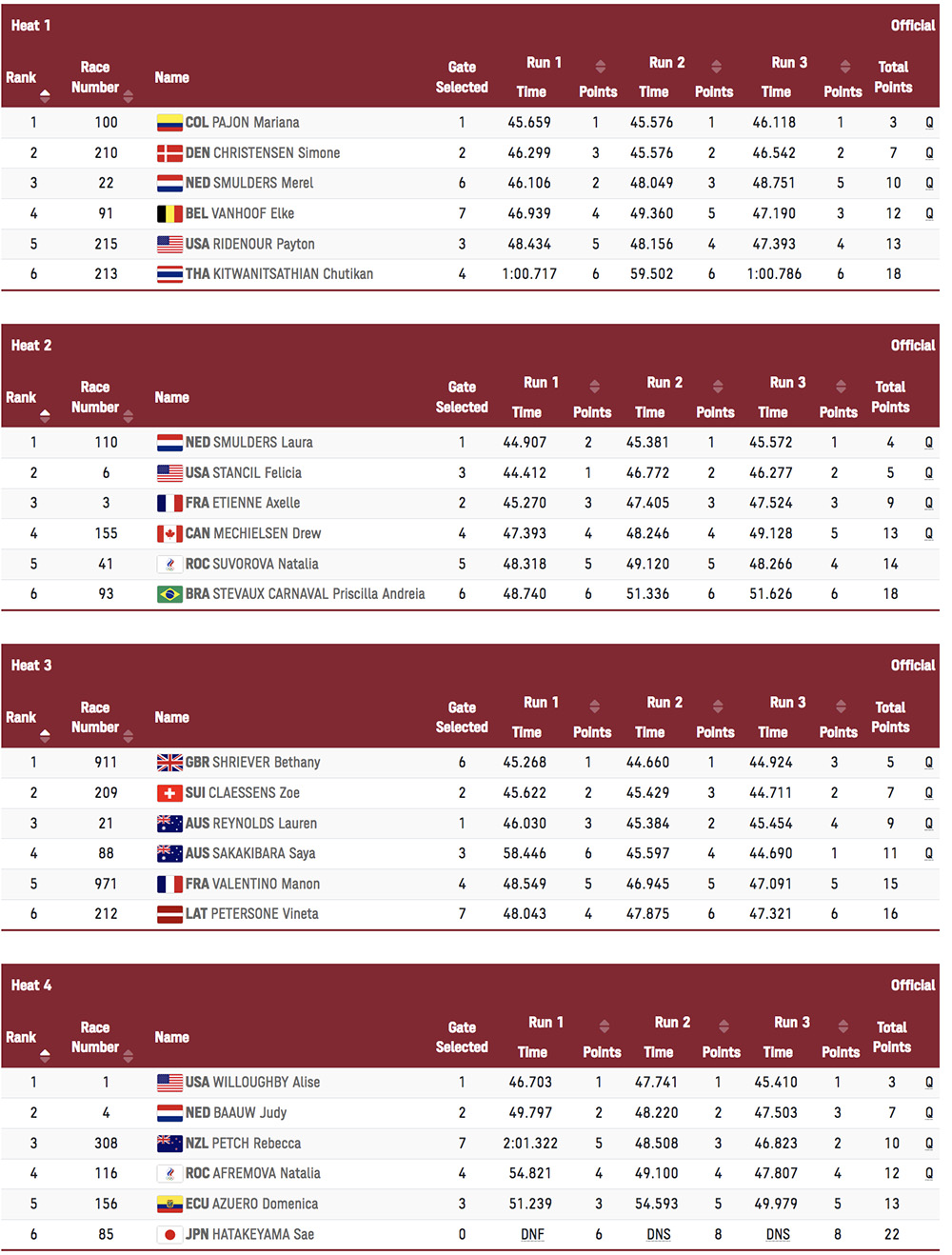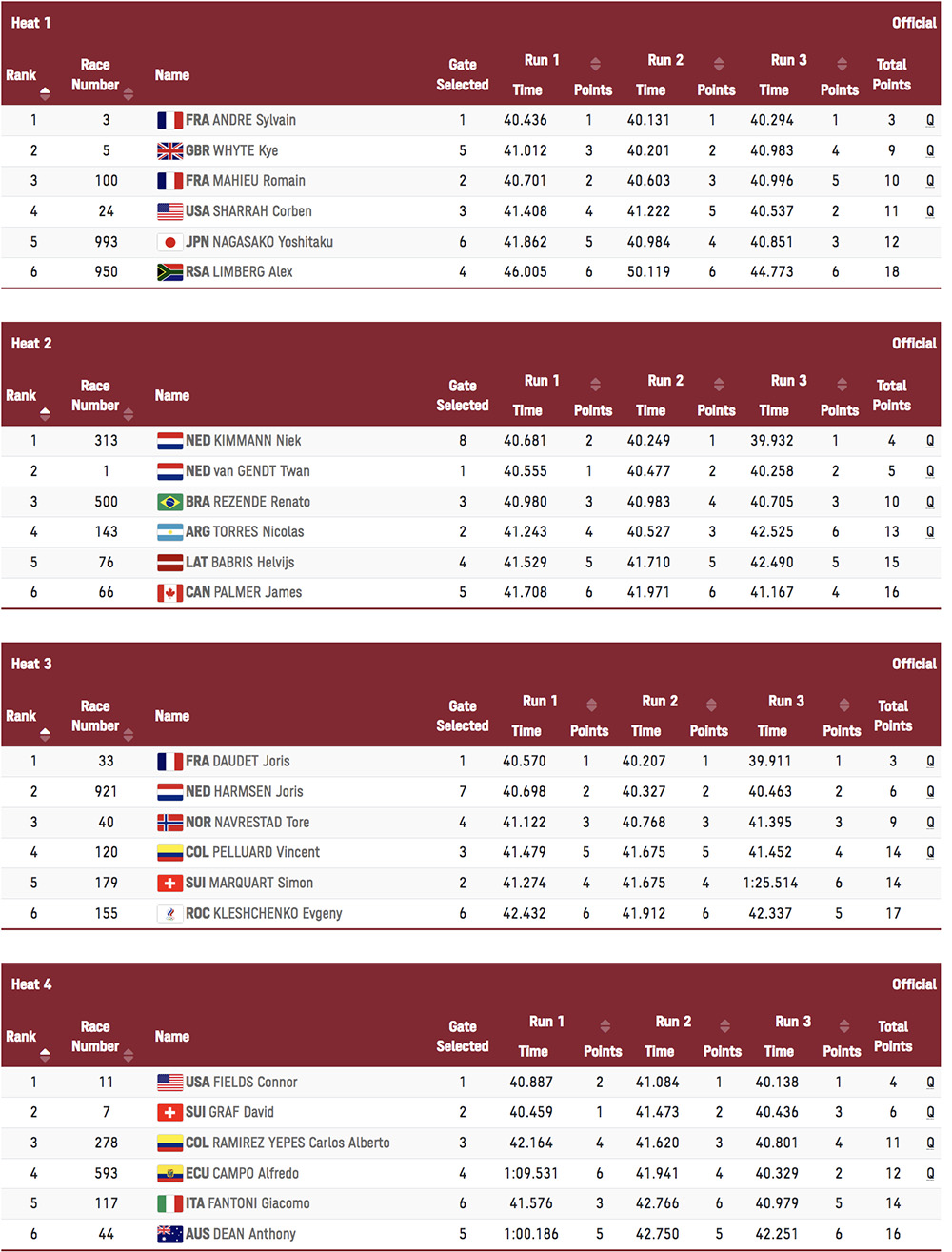 ---
Related Photo Galleries
---