November 18/21 10:37 am - Red Truck Racing Announces 2022 Roster

Posted by Editoress on 11/18/21

After a successful 2021 season, in which Red Truck athletes found success in multiple disciplines at both international and local competitions, the squad is eagerly looking towards the 2022 season, with several athletes gearing up for the upcoming Canadian National Track Championships [January 2022]. The team is excited to announce the arrival of several young, new riders into the program, as well as a few new sponsors as it strides into its 28th year running. Red Truck Racing is proud to welcome Shimano Canada, Pearl Izumi, Factor Bikes, Black Inc, Skratch Labs and West 10th Eyes to its family of supporters. The team would also like to extend a hearty thank-you to all their long-standing supporters.

Welcoming back five of the 2021 women, the team is taking on three new additions, several of whom have competed internationally at the Junior-level. The team welcomes back the reigning Provincial Road Champion, Holly Simonson, and bolsters its ranks with the likes of Sarah van Dam, who has just returned from racing at the Track World Championships in Roubaix, France, after a successful season winning gold at the Nations Cup down in Cali,Colombia.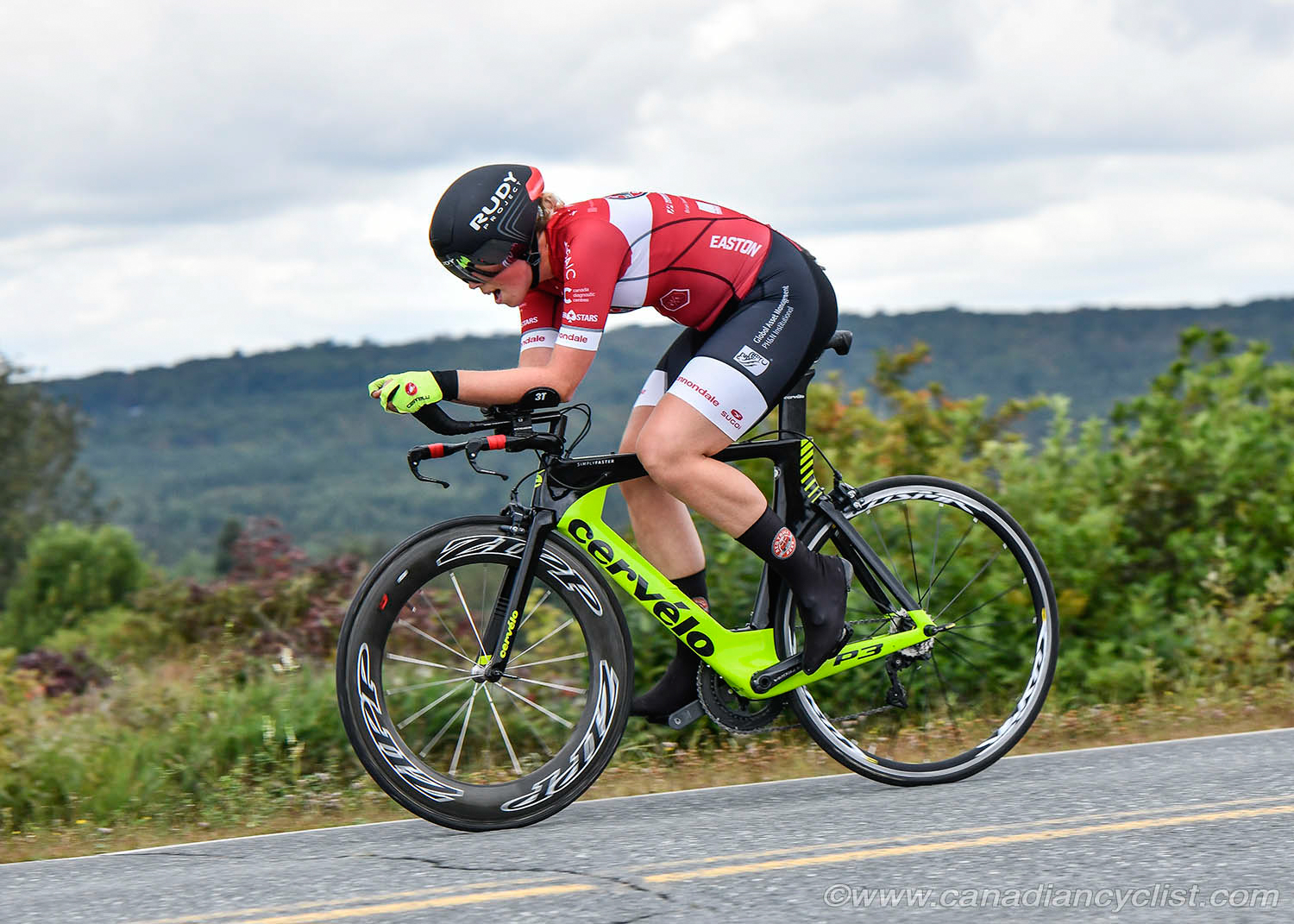 Holly Simonson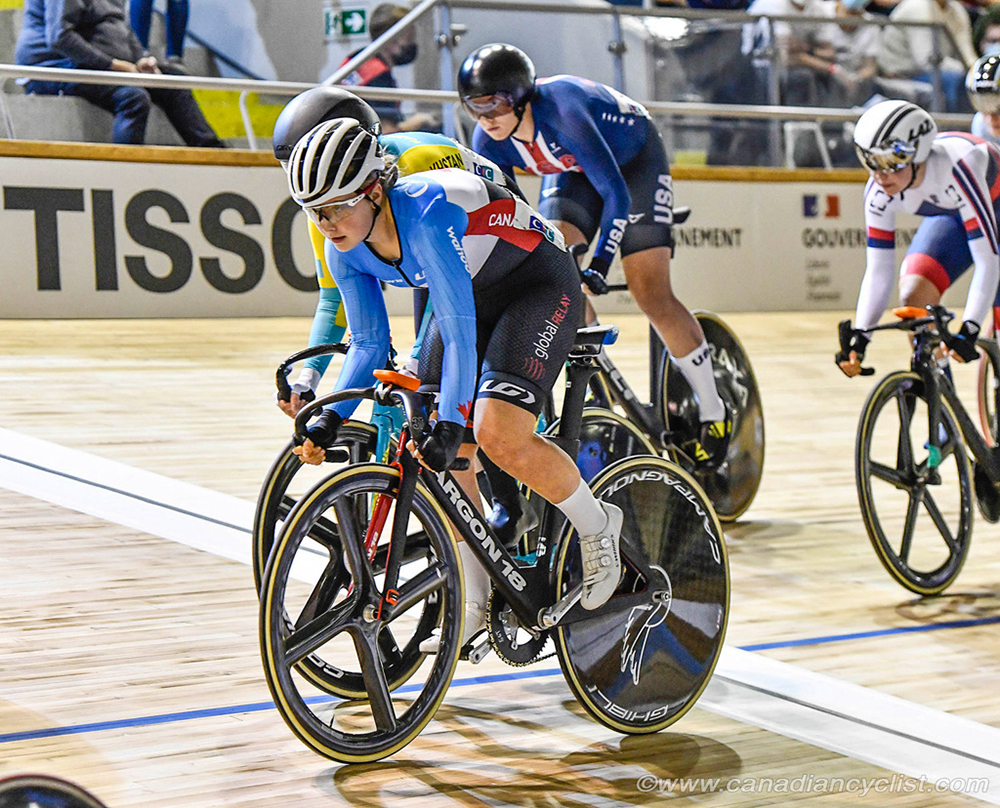 Sarah van Dam
Also back with the team is Brenna Pauly, who had some epic performances on her gravel bike this past season. She also placed 16th at this year's Canadian Road Championships Road Race. Fiona Majendie spent last year racing in the States, competing in a whopping 42 races, and is excited to continue to add to that this coming season. Back for her second season with the team, Annabella Stoll-Dansereau is looking forward to honing her craft on the international stage, as her 2021 season was stifled by a training accident, cutting her calendar short.

The team welcomes Nadia Gontova, a newcomer to the sport, having come from a strong competitive background in rowing, as well as Lilly Ujfalusi and Isla Walker - both of whom spent a portion of last season in Flanders, Belgium racing at the UCI Road World Championships.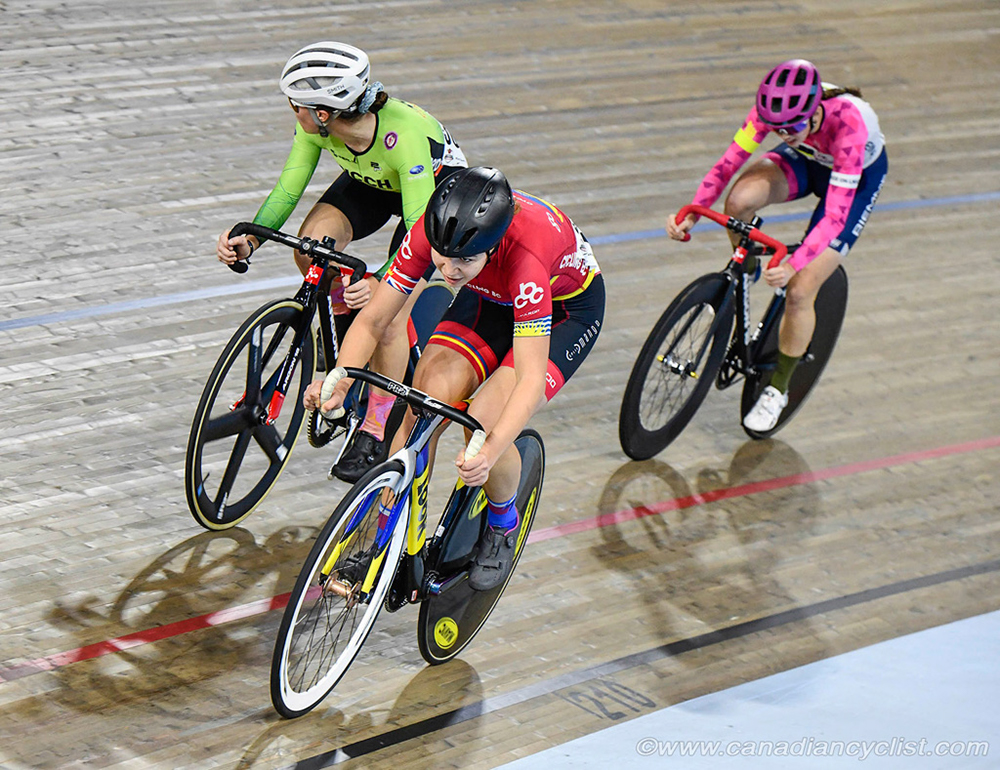 Lilly Ujfalusi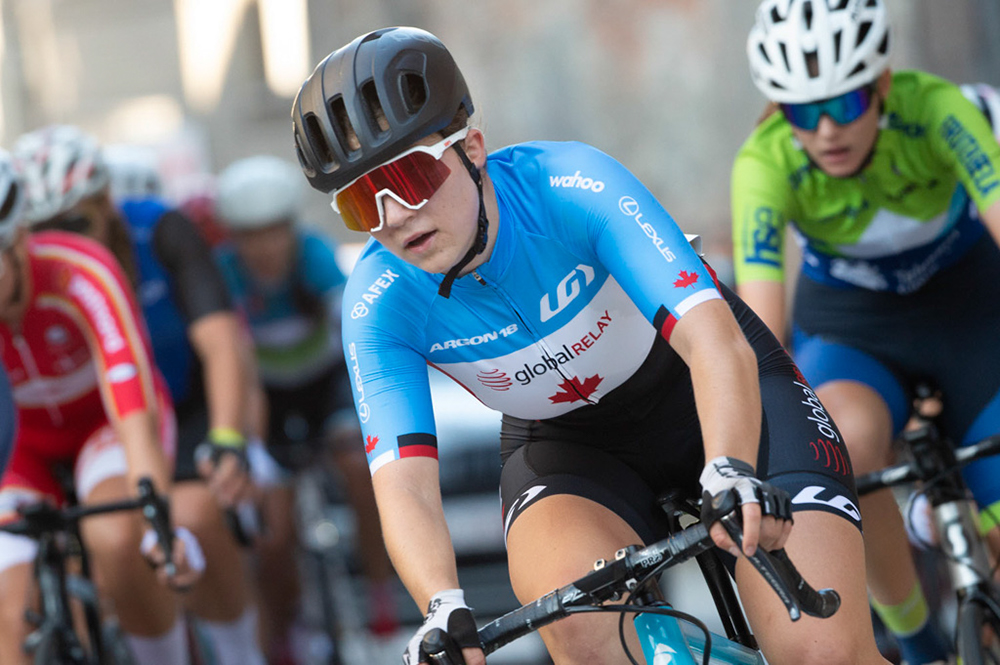 Isla Walker
Picking up where they left off last road season, long-time Red Truckers Kyle Buckosky and Al Murison are back for another season with Cole Glover, Alex Fraser-Maraun, Declan Kelly, Amiel Flett-Brown, and Tom Terblanche, who are all returning for another year in red as well. Building from a strong season with several notable successes, such as the inaugural Tour de Concord criterium, the team looks forward to a full calendar year of racing.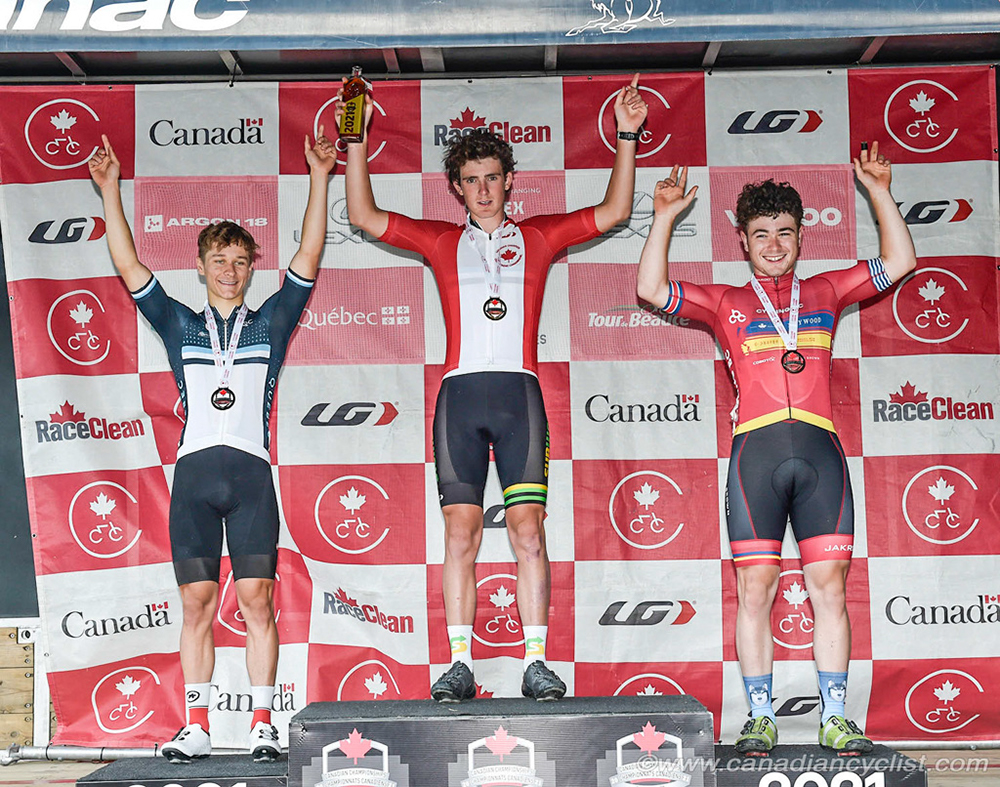 Luke Hubner (far right)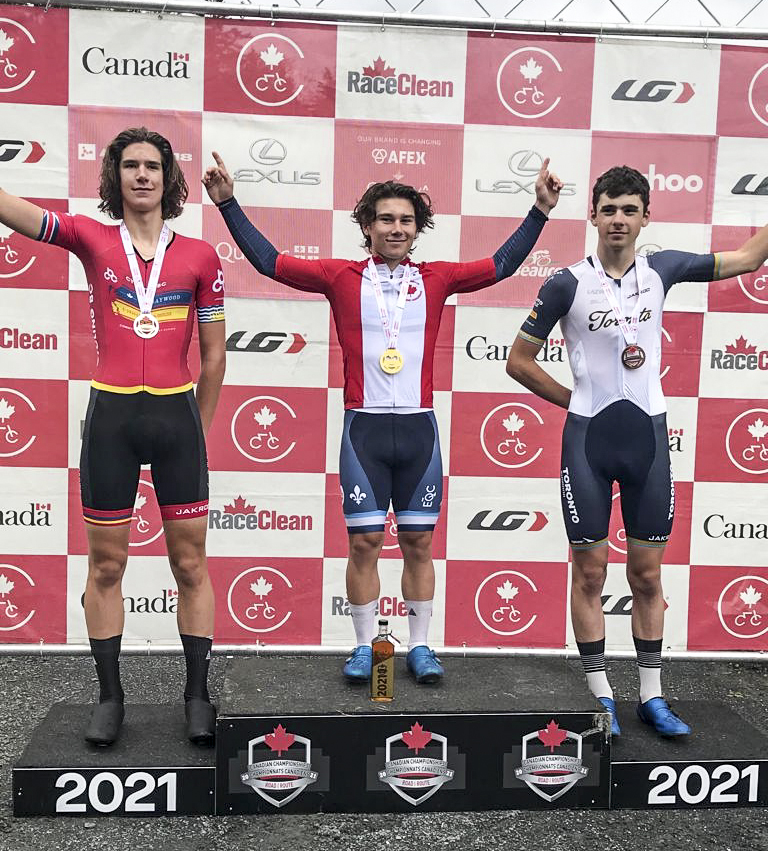 Campbell Parrish (far left)
New to the men's side this year, Campbell Parrish joins for his final year racing as a Junior after an astounding season representing Canada at the Junior World Track Championships in Cairo, Egypt. Joining his brother Alex, the team welcomes Daniel Fraser-Maraun, a powerhouse and the prevailing Provincial Individual Pursuit Champion, who had an impressive start to his season taking on some tough Belgium kermesses. Rounding out the men's team, Luke Hubner comes to the team after a monstrous performance at the Junior Canadian Road Championship with a third-place finish. The team looks forward to turning heads this season with a blend of experience and young, new energy!
---
Related Photo Galleries
---