February 5/22 11:51 am - Jenn Jackson - A New Start (Interview)

Posted by Editoress on 02/5/22

Earlier this week, we reported that Elite women's national XCO champion Jenn Jackson would be joining the Canyon MTB Racing Team, alongside Emily Batty and Laurie Arseneault [see UCI Releases 2022 MTB Team List]. Jackson joins the team after two years with the Norco Factory squad.

We spoke with Jenn about her move to Canyon and plans for the upcoming season, from her base in Kamloops, BC, where she will stay until the end of month, when she plans to head to California.

Canadian Cyclist: So, a new team for 2022.

Jenn Jackson: Yes, on Canyon this year with Emily and Laurie, so I'm super, super stoked about that.

CC: So how did this come about? Did you approach them or did they approach you?

JJ: In the late summer, I was looking at some options. I reached out a few teams, sent out my resume. I was looking for potential change, or even just to get an idea of where my value is at as a rider. A couple of European teams [showed interest], but as a North American rider it's nice to have North American support and North American teammates.

So I reached out to Adam [Morka, team director] and Emily, and it was easy to chat with them. We talked prior to Nationals and they were nice and, it was all very welcoming. They wanted me to be part of the team even before I had the national title, which was cool; it felt like they were looking for an opportunity to grow the team and I showed up at just the right time.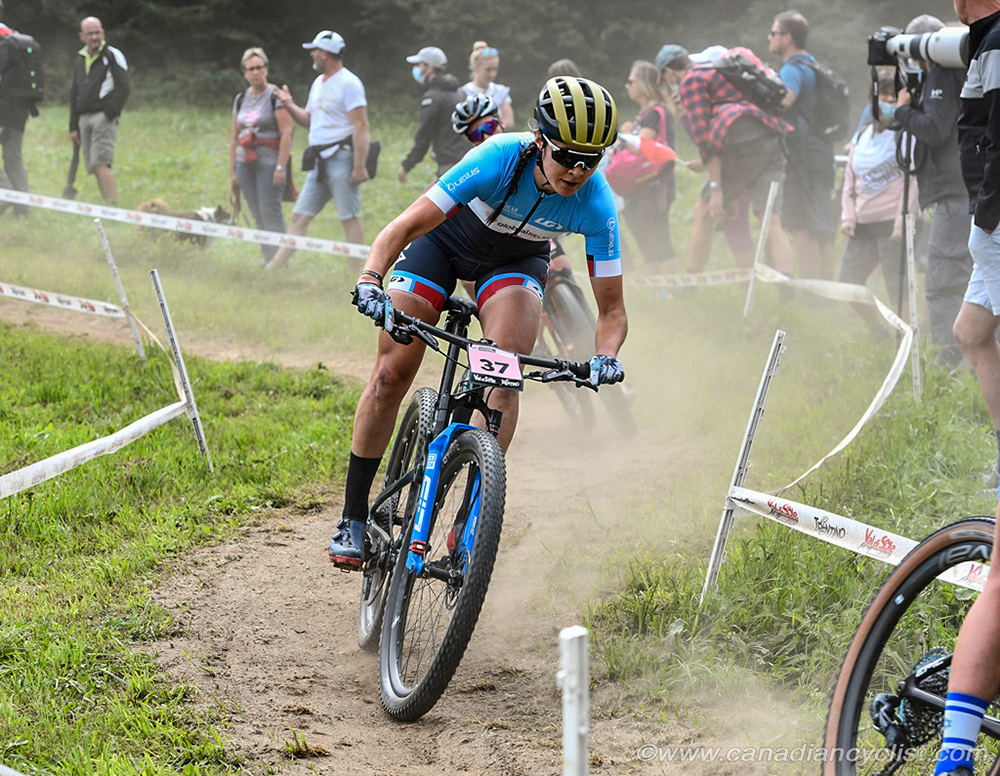 2021 XC World Championships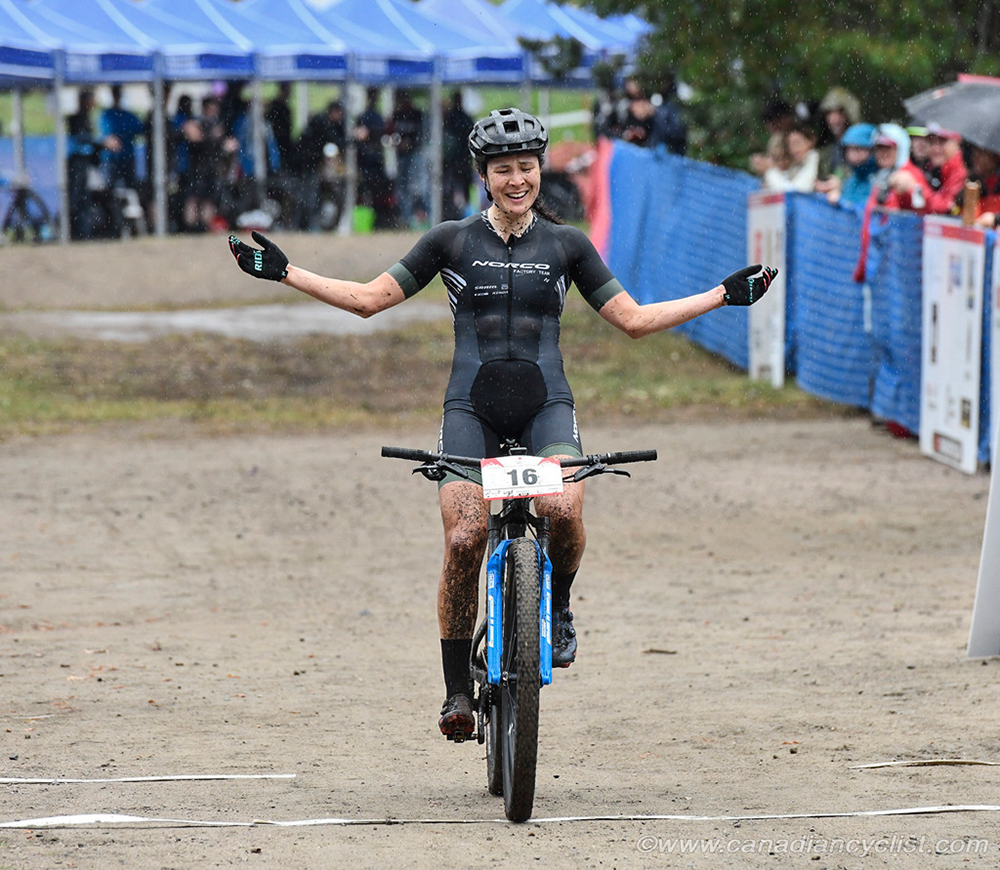 Winning 2021 National Championships
CC: It's obviously a much smaller team then Norco; have you had a chance to get together with them yet as a team?

JJ: I met up with Adam and Emily over the holidays just to touch base and lay out the season a little bit. But we will also be all training - Laurie as well - down in California, in March. But it is a much smaller team, and that was something I was looking for. With Norco, it was one of the biggest and best teams in the country, and I was in a position to get great support from them, but I also had some challenges, feeling like I was the last person on the roster. There are some very talented athletes on that roster, and I just felt like I was a bit late to the team.

So I'm really excited to be part of a smaller group that feels like I'm an integral part of it. It's just more of a core family feel, as opposed to being more of an outsider on a big team.

CC: Unfortunately, that's one of the problems with a bigger program - it brings lots of resources, but you are one of many.

JJ: Yes, exactly. I'm really happy to be part of a team that's all XC riders. Norco had a big male presence on the team, and Haley [Smith] was the only female rider travelling with Norco. Even though I was on the roster, I was relying mostly on national team support at the [World Cup] races. So I'm looking forward to working with female teammates and being able to promote female cycling a little bit more. Last year, I benefited immensely from riding with Catharine [Pendrel] and Sandra [Walter].

CC: So you are heading to California for early season racing, and I'm assuming some early season racing before the World Cup starts?

JJ: Yes, it's a big trip down to Brazil [opening round of the World Cup], but our team is planning to start the season there. It is the first World Cup, but it is a bit of a pre-season World Cup [April 8-10], because it is a standalone [before the rest of the season starts in Europe, in May]. Being down south, somewhere where it is warm, we will be a bit acclimatized for Brazil, and it will cut down on the travel a little bit. But the plan is to race the World Cup circuit this season, so there'll be a few trips over to Europe as well.

CC: Now, you will be racing in the national champion's kit all season...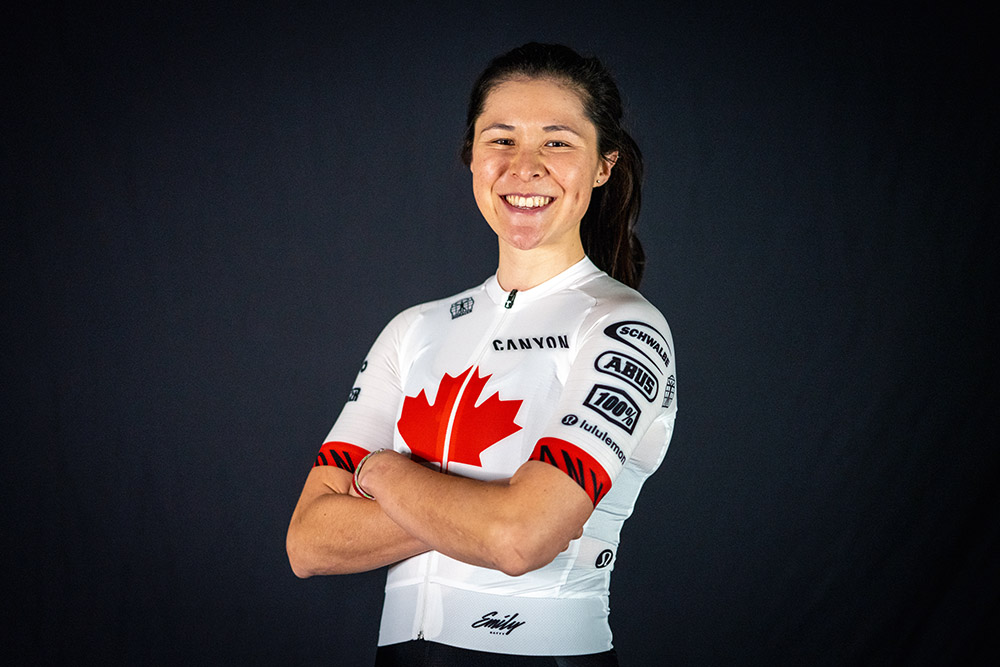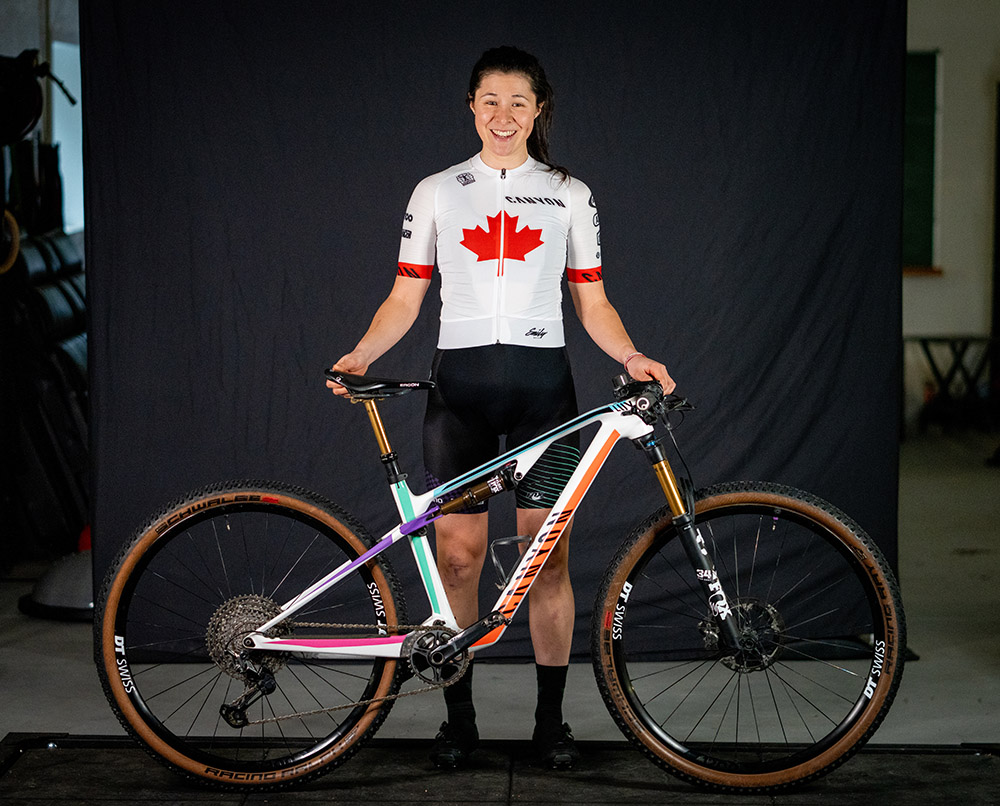 JJ: I'm really excited, but a little bit nervous! It's kind of cool though, being teammates with Emily, who held the jersey as national champion for the past three seasons. And to be teammates with Laurie, who I raced against at Nationals and who finished second. I feel like they are going to help me carry the jersey; it's the team's jersey just as much as it's mine and I get to wear it. I think that, together, we can represent both the national champion's jersey and Canada together.

CC: Plus, you have been able to work with Catharine, who is also a previous national champion and is now a national coach.

JJ: Keith Wilson [Catharine's husband] is my actual coach, but Catharine has been an incredible mentor to me. With Catharine being a former national champion, and with her retirement after Nationals where I won, it felt like a nice bit of a continuity in some ways. It feels like a nice segue ... with her moving into coaching and being able to help me by mentoring and now through the national team as well. I feel like with Catharine and Keith looking out for me on the coaching side, and having Emily and Adam on the race team side, I feel like I've got the absolute best people in the country around me. It's just kind of crazy it's come about that way.

CC: Are there any particular goals or focus points that you have for this season?

JJ: I've done two full World Cup seasons at this point, so I feel like I know the courses and how to go to Europe pretty well, but I maybe haven't figured out how to optimize my race prep and get the most out of myself in the bigger World Cup fields. Sometimes you get a gut feeling about certain races, and I'm really looking forward to the July block of racing; Nationals, and Lenzerheide and Andorra [World Cups]. I'm really looking forward to those ones.

I am coming off an injury that put me out for all of November and part of December, so I'm maybe a little bit behind on my training and I'm not expecting to come into the season on tip-top form. In some ways it will be good for the duration of the season; where I can have a bit more of a metered start and still be working on building fitness to carry throughout the year. I'm over the hump of being injured and out of shape, and things are coming along nicely.

CC: Can you say what your injury was?

JJ: I crashed while mountain bike riding in early November. I struck a pole with my right quad[ricep]. So I had a moderate to severe quadricep contusion. A hematoma developed in my quad and I was off the bike, couldn't ride and could barely walk for four weeks. It was a forced rest in the off season; it meant I couldn't do any 'cross this season, and I was really hoping to. That was a big bummer ... hopefully next year. I keep saying 'next year' for 'cross! Eventually it will happen.

CC: Will you be doing any racing in California before the World Cup?

JJ: I hope to be able to jump into some small, local racing before Brazil; it would be nice to get into a race before the World Cup. I think I have enough UCI points to get into the Short Track in Brazil. It would nice to crack things open with a Short Track. It's going to be super cool, I've never been to South America before, so I'm sure it will be a lot of good energy around mountain biking. I believe the World Cup will be in the same town that [Brazilian superstar Henrique] Avancini is from, so there will be some hype. I'm sure they'll be really into it and I'm looking forward to it..
---
Related Photo Galleries
---