February 10/22 16:14 pm - Haley Smith & Andrew L'Esperance Announce New Team - Exclusive Interview

Posted by Editoress on 02/10/22

Canadian Olympian Haley Smith and her partner Andrew L'Esperance have announced the name of the new team they will ride for in 2022. Both left the Norco Factory program at the end of the 2021 season, but where they were going for this season was a secret (which has been burning in our pocket), until now. Both will headline a new U.S.-based squad - Maxxis Factory Racing. The duo will be the XC part of the team, while American riders Coton Peterson and Sophie Allen will represent the Enduro side of the program.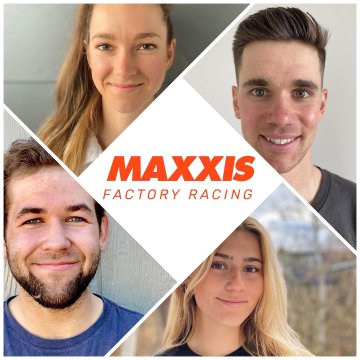 We can now publish an interview we conducted earlier with Haley as she and Andrew headed to California to pick up their Ibis bikes. Ibis, along with Stan's NoTubes will be sponsors of the team.

Canadian Cyclist: This is obviously a big change for you; you've been with Norco for pretty much all of your pro career.

Haley Smith: Yes, it is a big change, but I think it's the right time for a change. I've already ready talked about that publicly on social media and so has Norco. It's an amicable change, and I'm just ready for a different approach.

CC: So what is that different approach?

HS: Just from talking to a lot of past Olympians in other sports, it became clear to me that I needed to take, essentially, a reset year if I wanted to recover from the last Olympic cycle and continue on. We're both doing a 50-50 domestic [North American] schedule and World Cup schedule.

So the domestic schedule will be events like the Life Time series [MTB and gravel], the Whiskey 50, U.S. Cup racing, some UCI racing. We'll be scaling back our European travel and hitting about 50 percent of the World Cups.

CC: So what will your World Cup schedule be?

HS: Definitely Albstadt, Nove Mesto, Snowshoe [USA] and Mont-Ste-Anne. And then we will add in as it fits into the schedule this year.

CC: Where is your season going to start?

HS: We're going to start in Puerto Rico in two weeks [last two weeks of February].

CC: The LifeTime series is as much gravel as MTB, so is gravel going to be a big part of your schedule?

HS: The LifeTime series is three gravel events and three mountain bike events, so we'll be doing for sure three of them, and maybe a couple of additional ones. I would say that we'll have five to six weekends of gravel racing through the year.

CC: Now, gravel puts you closer to road, so what about doing some road racing, like Maghalie Rochette did this year [finishing second at Road Nationals]?

HS: I would love at some point to do Road National Champs, but they don't fit into our schedule this year. So maybe at some point, but I have no plans of going to the road right now.

CC: So how are you going to fund this program, if you are not with a team like Norco?

HS: Well, we are with a professional team, so we are being paid! They take care of everything and they are a professional team; they just chose not to register with the UCI.

CC: So what can you tell us about this new team?

HS: It's a new team, called Maxxis Factory Racing, and obviously the title sponsor is Maxxis Tires. It will be powered by Ibis and Stan's. I think that this team is comparable to how Clif Pro was the last couple of years. They chose not to register as a UCI team but maintained their professional outlook.

CC: What is the composition of the team?

HS: There's an endurance component, which is Lespy and I, and then there is an Enduro component with two riders that are on more of a development track.

CC: So how did this come about? It's a big change; had you been thinking about it for a while or is it a more recent, post-Olympic decision?

HS: A little bit of both. Lespy had been connected with the team manager, Drew, via Catharine Pendrel. Catharine has seen in Lespy for a while that he has the potential to really excel at the more adventure style of racing. So it was something that Lespy was keen on pursuing, and as he was speaking with Drew and beginning negotiations, I realized that this is something I wanted as well ... I'm calling it a 'career expansion' for the time being, not a career change. Just a broadening of focus for the next two years, before rezoning in on the Olympic stream. This team offered the opportunity to do that and it was just the right time to grow in this direction.

CC: I was talking with [Norco manager] Havi and he said he understands what you doing, but that he would like to see you back with Norco in the future.

HS: Like I said, it was very amicable. They wished us the best and we wish the best for them. Norco was always about the people for us and I would definitely not say that I would never work with them again.

But I am really excited with the new sponsors we are working with; the new bike sponsor is Ibis, and I'm really excited about a lot of the stuff they are doing. We got to visit their factory in Santa Cruz [California]; they hand make their XC frames in the U.S. and we got to see that process, and it was super cool. I got to meet one of the women engineers that works on the XC division ... anyways, I'm quite excited to be working with Ibis. But I had a fantastic ten years with Norco, particularly with Havi.

CC: So you are going to be down in California before heading to Puerto Rico; how does the rest of your Spring look like?

HS: We will be in Santa Cruz for two weeks before we go to Puerto Rico. Then we will race the Cactus Cup in March; it's a stage race in Arizona. Into April there's going to be a couple of UCI races in Arkansas and then Whiskey 50 at the end of the month. And then onto the World Cups in Europe.

CC: It sounds like you are pretty excited about this season.

HS: Yes, I definitely am. It helps that Lespy and I are able to do this together, that's just a huge positive. I feel like I've been doing ... the Olympics was just really hard. The build up to the Olympics, trying to do that through COVID, and it was just so tough, much more tough than I could have predicted.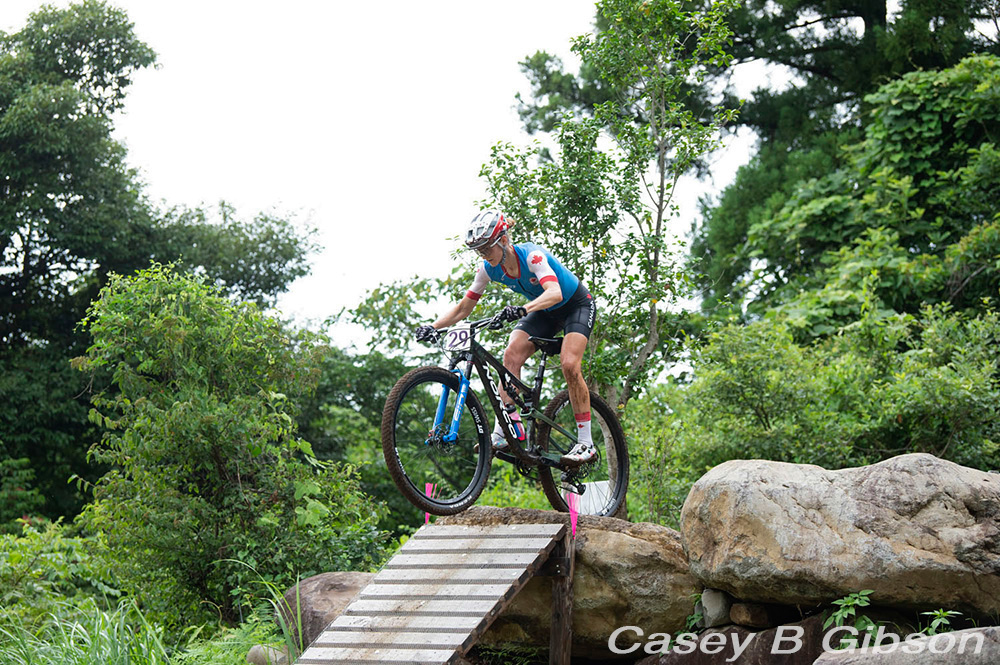 I'm really looking forward to the next two years as a reset and a rekindling of why I do this. To regain a sense of optimism and a sense of adventure. This opportunity, this team that we have, is providing all of that. Just lots of excitement and gratitude for that. There's very few opportunities to be a professional rider, and there are way more riders then there are opportunities, so I know both Lespy and I feel really lucky to have fallen into this.
---
Related Photo Galleries
---