August 21/22 11:29 am - BC & Quebec Win Final Road Crit Titles at Summer Games

Posted by Editoress on 08/21/22

The Road events at the Canada Summer Games concluded on Saturday with the Criterium, held at Games headquarters Brock University in St Catharines. British Columbia took their first Road title in the women's race, while Quebec dominated the men's.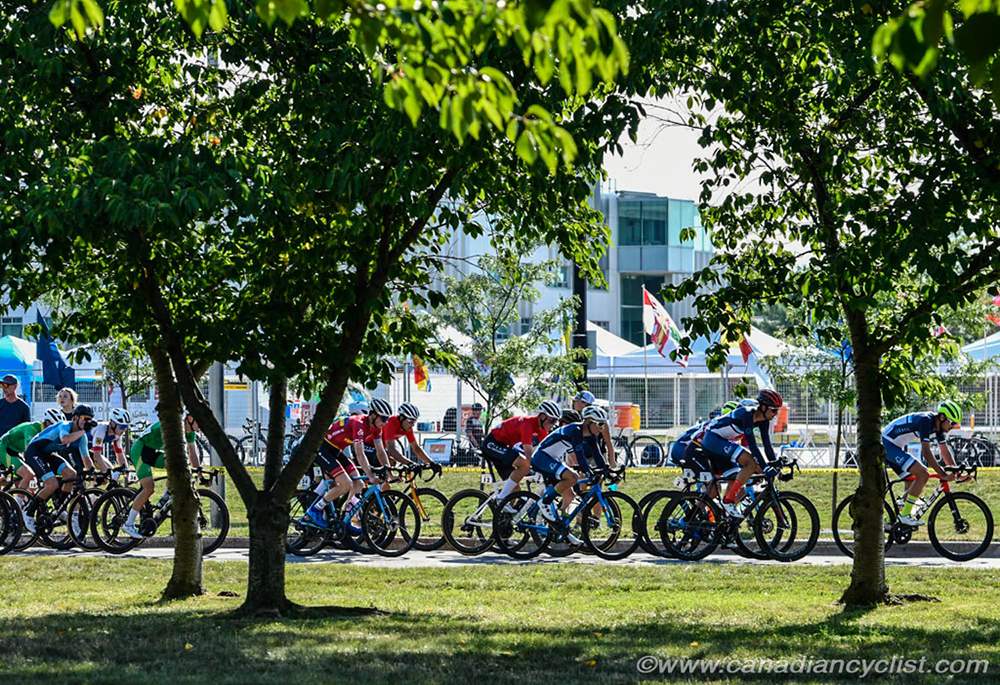 Held on an L-shaped circuit, the hot (32C) and humid conditions were the main obstacle the riders faced, with the women riding 30 laps and the men 35. The race format was a points system, similar to the Points Race on the track. Points were awarded every five laps for the first four riders across the line (5-3-2-1 points), with a mid-race and the final sprint offering double points. If a rider lapped the field, this trumped any points totals, but no one managed this in either race.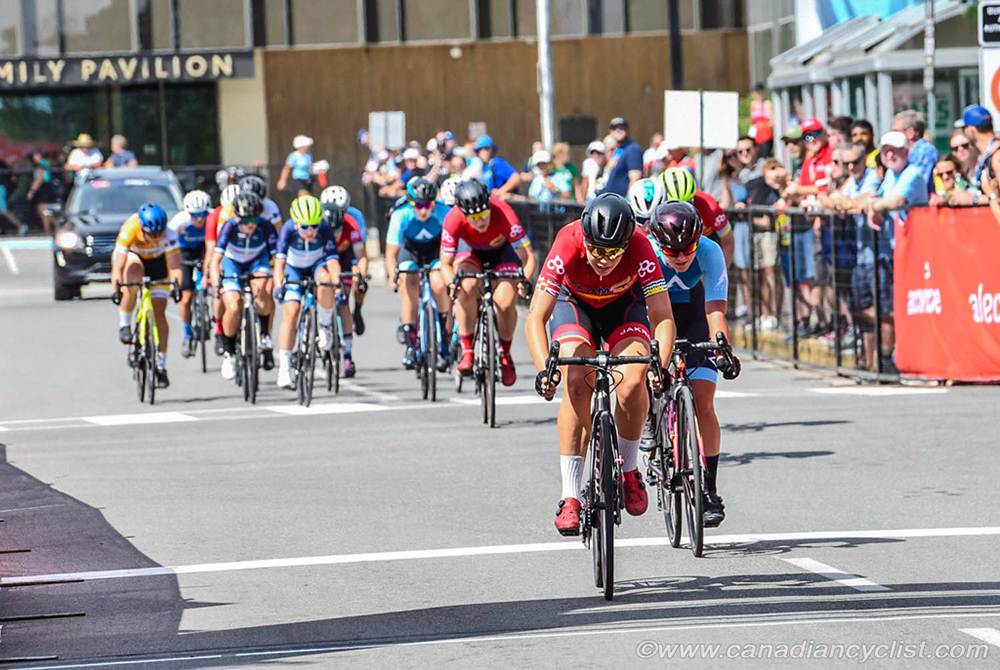 Lilly Ujfalusi (British Columbia) takes sprint points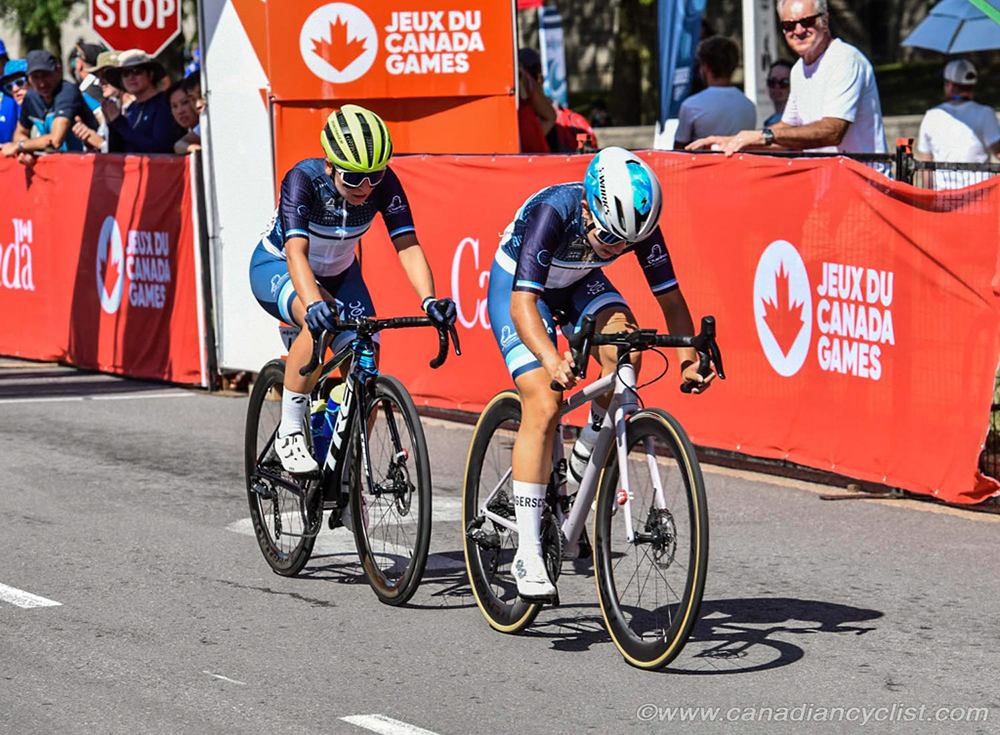 Camille Primeau and Laury Milette (Quebec) broke away on final laps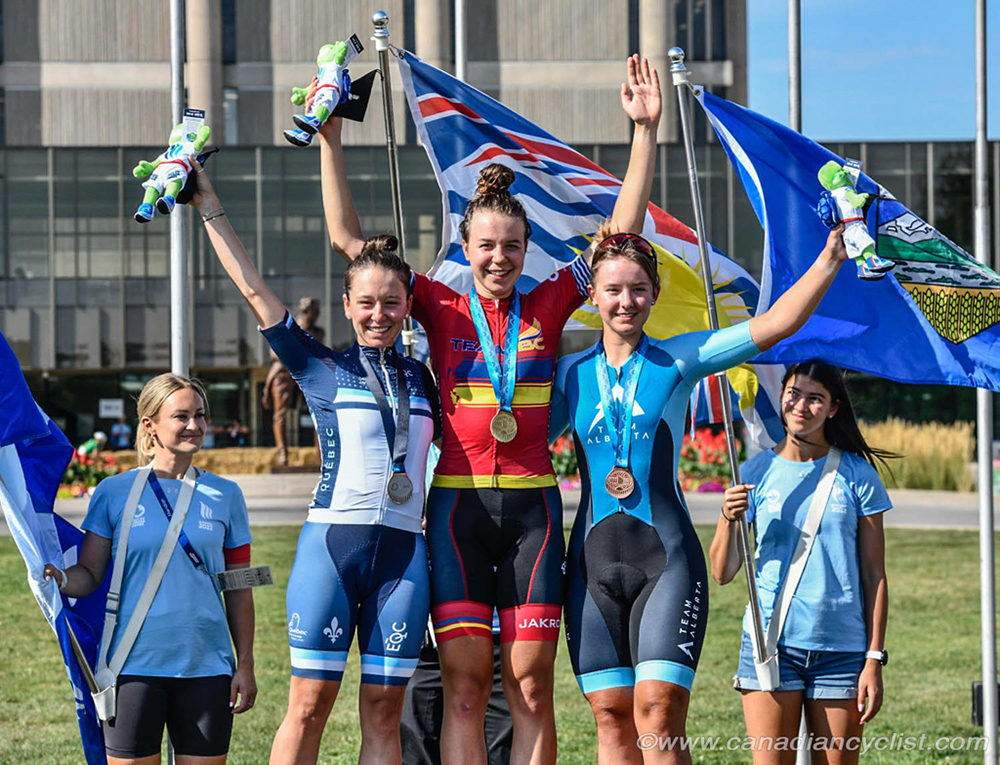 L to r: Camille Primeau, Lilly Ujfalusi, Alex Volstad
The women's race saw Lilly Ujfalusi of B.C. win the first three sprints, overpowering attempts by Quebec to manage the sprints. This put her at 20 points. Quebec then sent off Camille Primeau and Laury Milette in a break. The duo took the top two spots in the remaining three sprints, with Primeau the designated leader and gaining 25 points in total. Unfortunately for Quebec, Ujfalusi, finished third, third and fourth in the remaining sprints, giving her 26 points and the title. Primeau took second, one point back, and Alex Volstad (Alberta), who had scored points behind Ujfalusi in most of the sprints, finished third in the final double points one, to end up with 17 points, one ahead of Milette.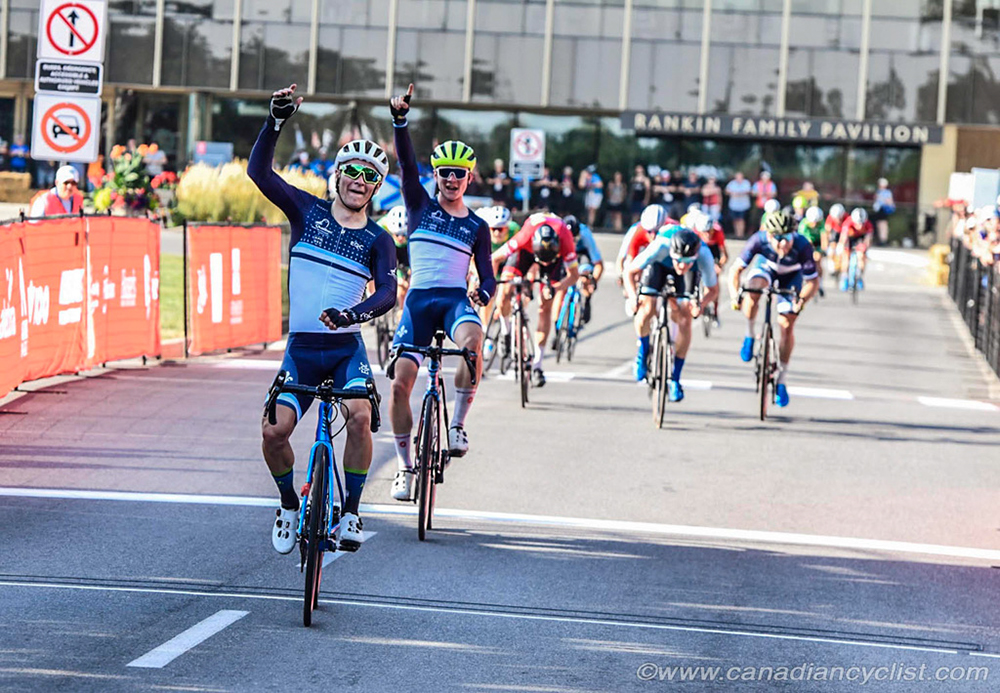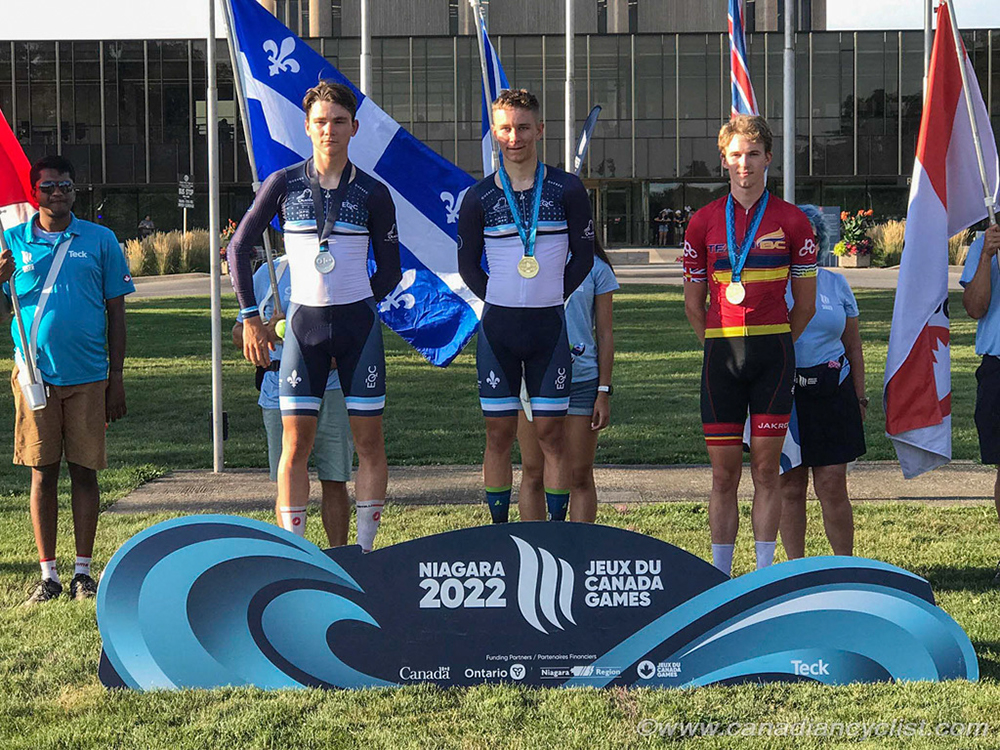 L to r: Philippe Jacob, Charles Duquette, Evan Russell
By contrast, the men's race was dominated from start to finish by the Quebec squad. They took three out of four spots in pretty much every sprint, with Charles Duquette and Philippe Jacob the most prominent riders. Duquette finished with 41 points out of a possible 45, followed by Jacob at 29 points. British Columbia's Evan Russell foiled a Quebec sweep by taking the bronze medal with 11 points.

Results
Ontario & Quebec Take First Road Titles at Summer Games (ITT)
Quebec & Ontario Win Summer Games Road Races
---
Related Photo Galleries
---