September 1/22 15:52 pm - Leah Kirchmann Announces Retirement

Posted by Editoress on 09/1/22

Canadian road pro Leah Kirchmann announced this week that she will end her professional career at the end of this season, with her final race being the Road World Championships. We have followed Leah during her entire career - including when she was a budding mountain biker as a Cadet! - and have including a selection of photos here.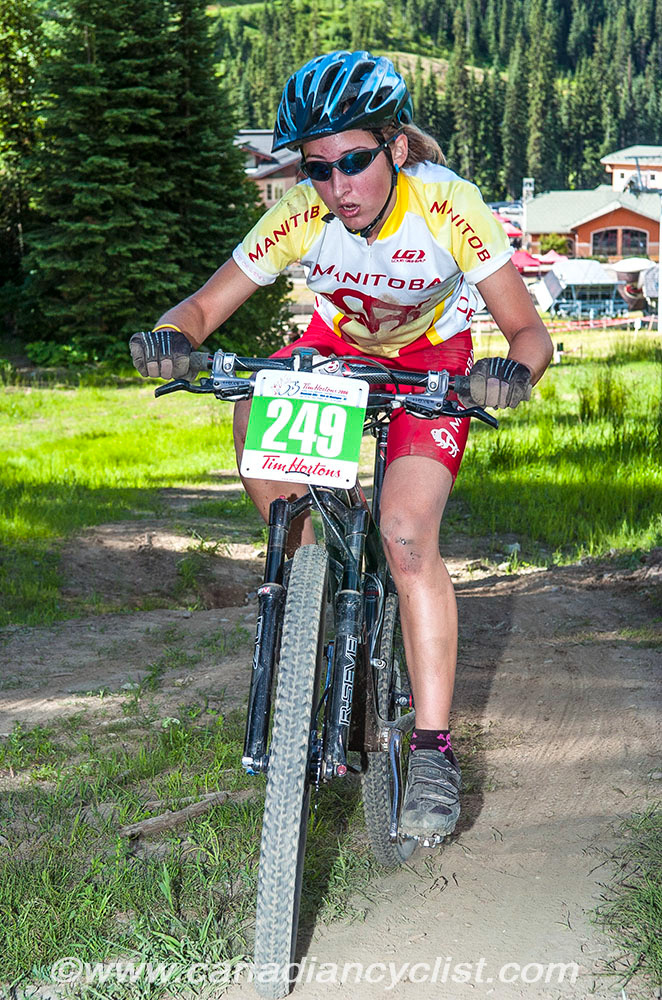 2006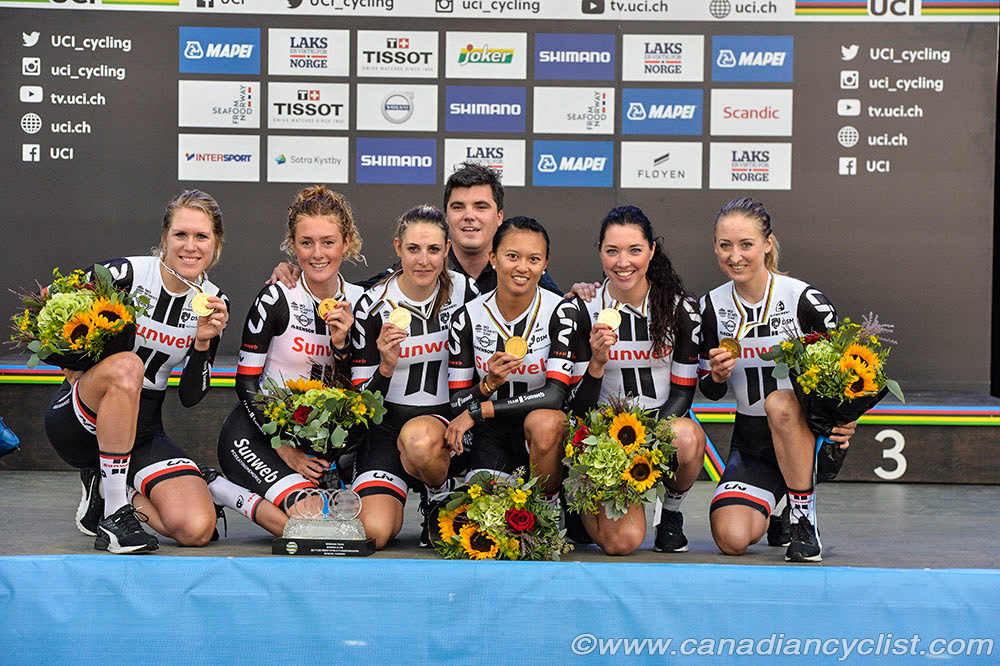 2017 World TTT Champions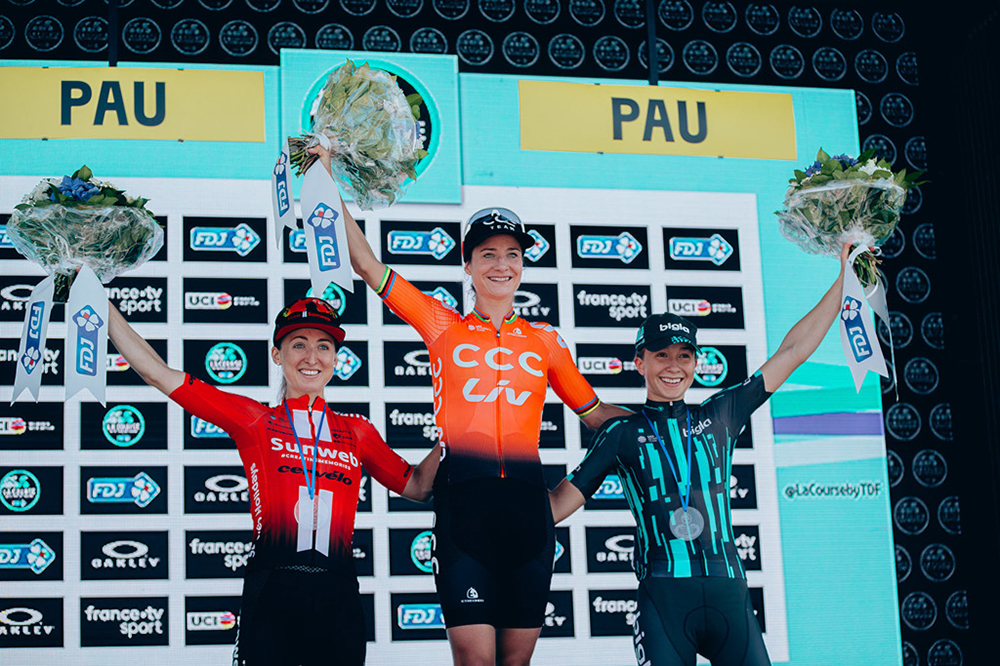 La Course By Le Tour, 2019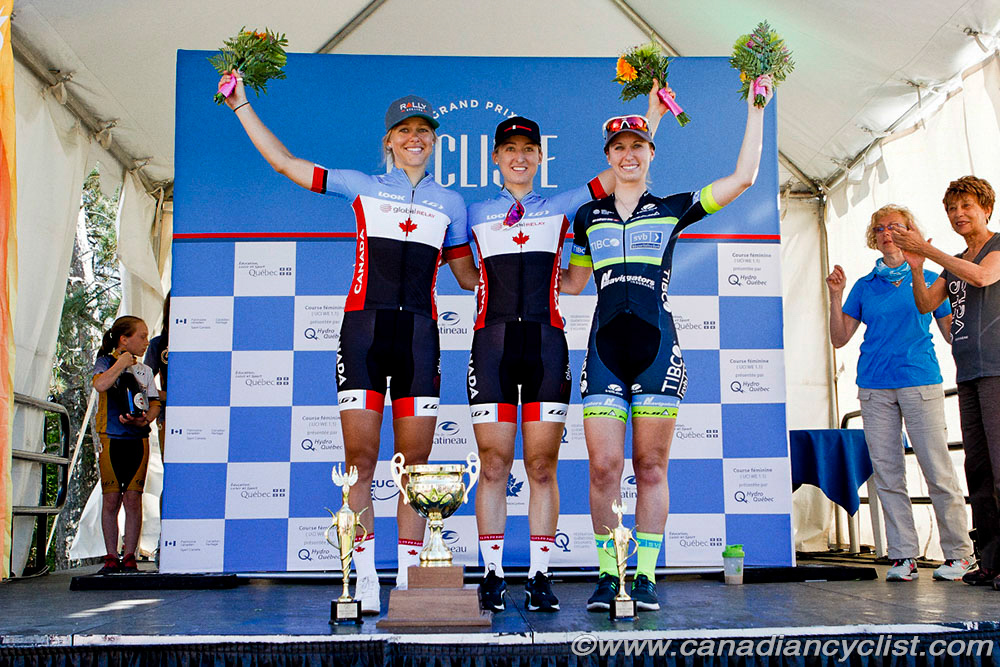 2017 GPC Gatineau: Kirsti Lay, Leah Kirchmann, Kendall Ryan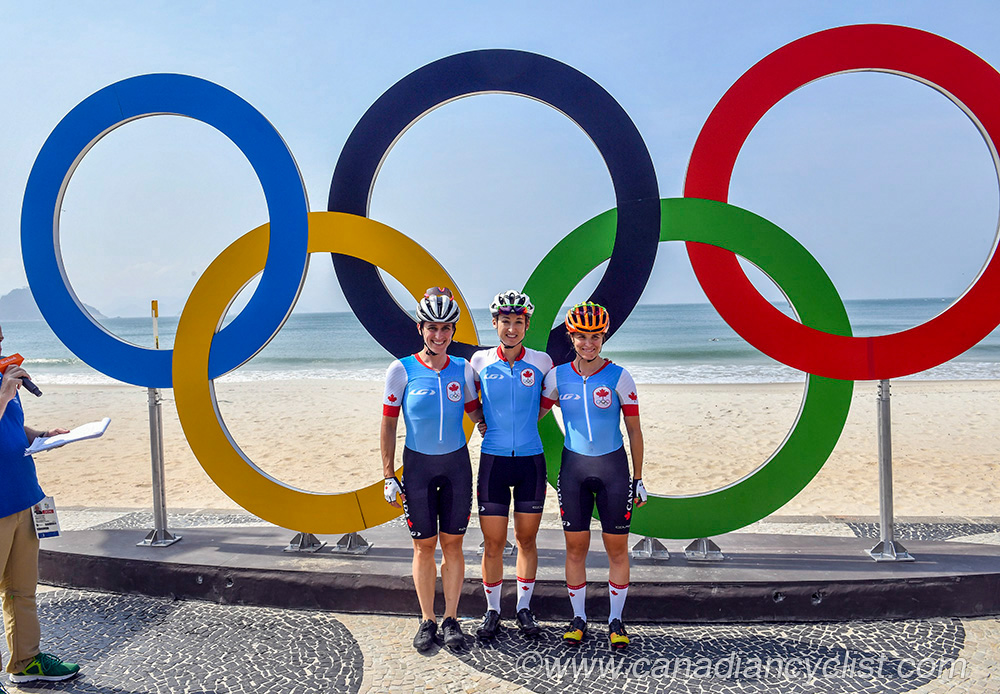 2016 Olympic Games Rio

Leah's results include a world title in the Team Time Trial in 2017 (and fourth in the Individual Time Trial in 2018), twice the winner of the GPC Gatineau, second at La Course by Le Tour de France, and multiple thirds in World Cups and WorldTour races. She is also a multi-time national champion, including sweeping the Road, Time Trial and Criterium titles in 2014.

Leah began her pro career with the US-based Optum p/b Kelly Benefit Strategies in 2013 (3 years), moving to Europe with Liv-Plantur for 2016, which became Team Sunweb in 2017, where she has remained (the team was renamed Team DSM in 2021).

Her team released a statement:

After 12 years as a professional cyclist, Leah Kirchmann will hang up her wheels at the end of 2022; with the Simac Ladies Tour her last planned race with Team DSM before she races the World Championships with Canada.

Immediately finding her feet with the team, 2016 saw the punchy Kirchmann take the win at Drentse Acht van Westerveld before donning the famous Maglia Rosa after an exceptional prologue win at the Giro d'Italia Internazionale Femminile. In the years since, Kirchmann has continued to take successes herself, winning a total of 12 races throughout her career, alongside being an invaluable team member, who was always willing to work for others: helping the team to 40 victories since 2016. As the seasons have progressed and Kirchmann has grown in experience, she's also been an important role model for the younger riders within the team and is the ever-consummate professional.

Leah wrote on social media:

After 12 years in the professional peloton, I've decided that I'm ready to invest my energy in other things away from WorldTour racing. Thank you to everyone who helped me on this journey. I never imagined when I first stepped on a bike as a young girl back in Winnipeg that I would one day compete in two Olympic Games, race professionally and represent Canada proudly for so many years on the international stage. I am forever grateful for all the support I've received along the way.

I'm proud of what I accomplished during my career, and how far I pushed my mental and physical limits as an athlete. I also feel fortunate that I got to help contribute to the success of many teammates during this time - with my favourite victory with the team definitely being the 2017 World Championships TTT win in Bergen. I am so grateful for everything sport has brought to me. I grew up and developed as an athlete surrounded by empowered women who taught me to embrace my strengths, and to not accept the status quo of society. I feel motivated by the momentum behind women's sport and will continue to help build a better future. If sport has taught me anything, it is that I love to learn and love to embrace big challenges, so I look forward to exploring other opportunities and adventures in this life."
---
Related Photo Galleries
---