November 25/22 18:44 pm - Cyclo-cross Nationals Return This Weekend

Posted by Editoress on 11/25/22

For the first time in three seasons, new Canadian cyclo-cross titles will be awarded this weekend, in Saanich, BC. Last held in 2019, in Peterborough, Ontario, the Canadian cyclo-cross championships were the worst hit by the pandemic, cancelled in 2020 and 2021.

Originally scheduled to take place at Bear Mountain on Vancouver Island, a change in ownership at the resort left organizers scrambling to find a new venue. Luckily, they were able to access one of the 'Cross on the Rock series locations at Layritz Park.

The 3.5 kilometre circuit loops in and around the sports fields. It might be missing large features, such as significant climbs and descents, but the organizers have made up for it with an extremely technical circuit, full of tight twists and turns, and highlighted by a long section on an off-camber slope that riders zig-zag up and down. Much of this is new in the last week, and does not match the course map in the Technical Guide.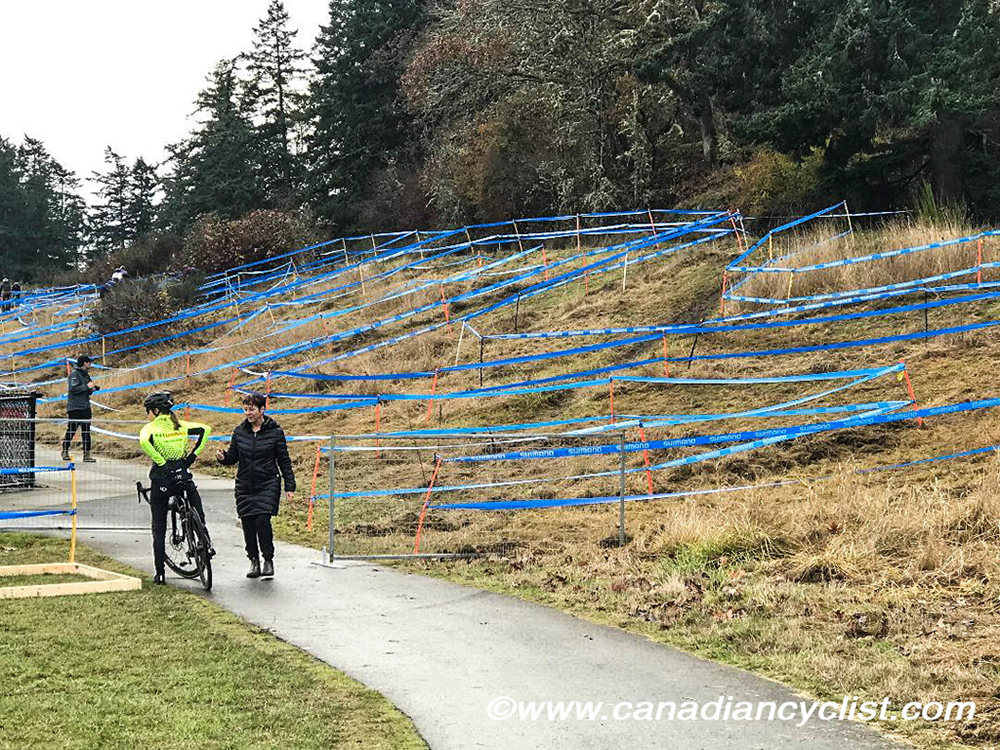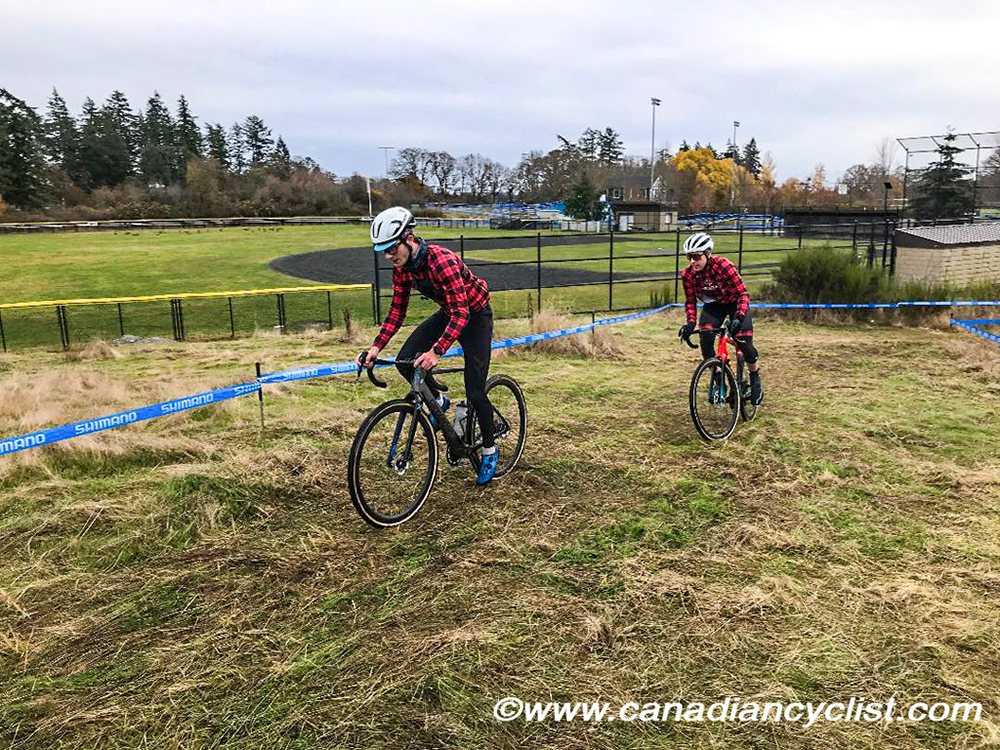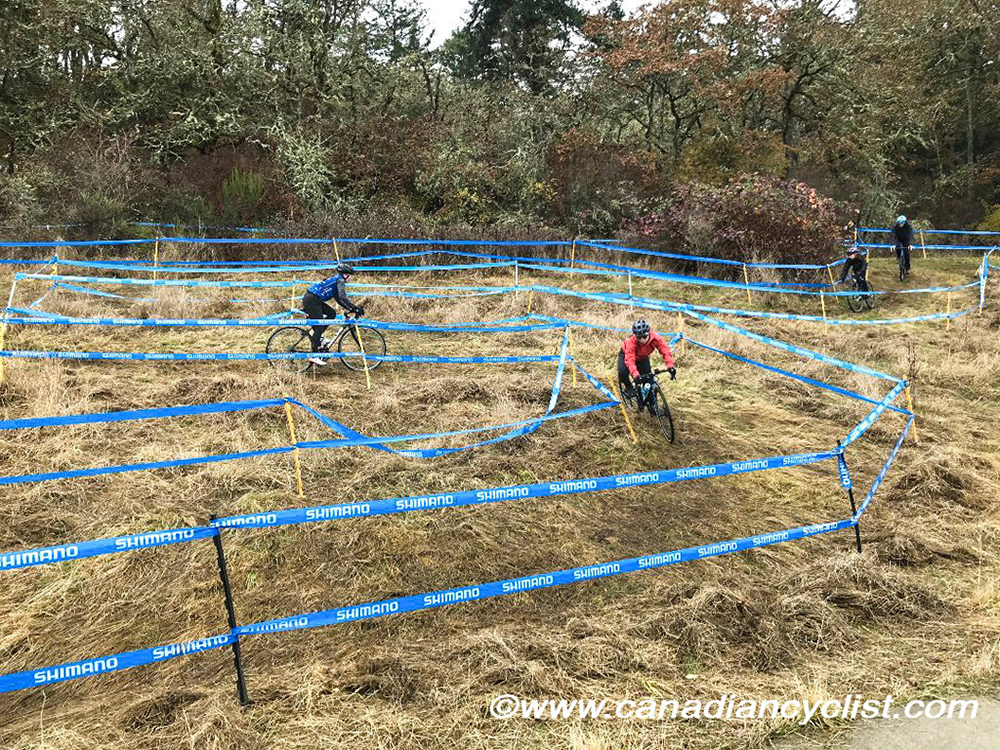 The extremely dry summer has left the ground rock hard and, even though it has been raining this week - with showers expected during the races tomorrow - there will be no deep mud sections. Instead, riders will face slick, greasy mud on top of the hard ground, making for tricky cornering and descending. Expect lots of crashes.

Defending champion Michael van den Ham (Escape Velocity/DEVO Giant x Easton) told us that it is a fast course, with "not a lot of room for passing in many sections, which will make it hard".

The Elite men's field has 22 riders, led by van den Ham and Gunnar Holmgren (Pivot-OTE). Others to watch for include Tyler Orschel, Tyler Clark (CHC Armada) and Brody Sanderson (AWI Cycling p/b The Crank & Sprocket).

The Elite women's field has nine riders registered, but we have been told that Ava Holmgren (Stimulus Orbea), who has been on the podium this season at the World Cup as a Junior (about to turn Under-23 for 2023), has been given permission to ride up with the Elite category. There will be a new national champion, since defending champion Maghalie Rochette (Specialized) announced that she will not attend this season, preferring to head to Europe, rather then out West and then back to Europe. The favourites include Ruby West (Jukebox-Factor), Sandra Walter (Liv Racing Collective) and Jenn Jackson (Canyon).
"The course is a lot of fun," says Sandra Walter. "It's very technically challenging as well as physically challenging. It is a lot of corners and there are a lot of different surface types. There is this greasy layer on top that probably get trickier and greasier as the mud comes up. There's a very challenging side hill section that is already hard to ride, and depending upon how conditions become it could become impossible to ride, which would definitely change the race; it would then suit a stronger runner. I think it's definitely a championship-worthy course."
NOTE:
An Advancement Camp was held today by national coaches Tanya Dubnicoff and Rob Holmgren, along with pros Michael van den Ham and Gunnar Holmgren. For younger riders to pre-ride the course and cover technical skills, race pacing, etc.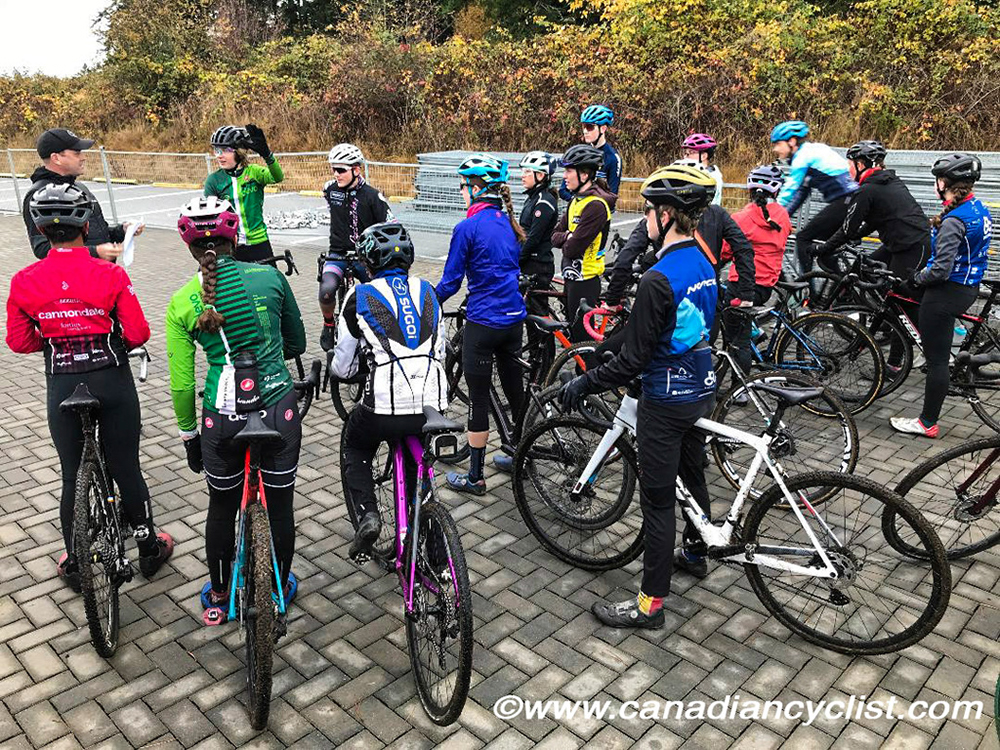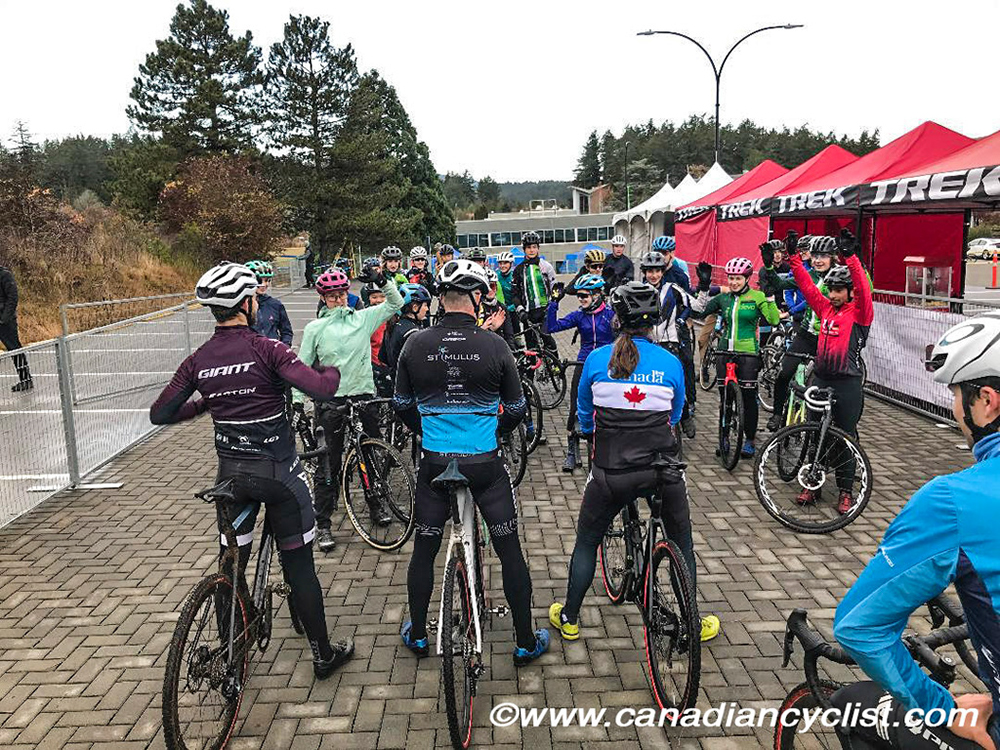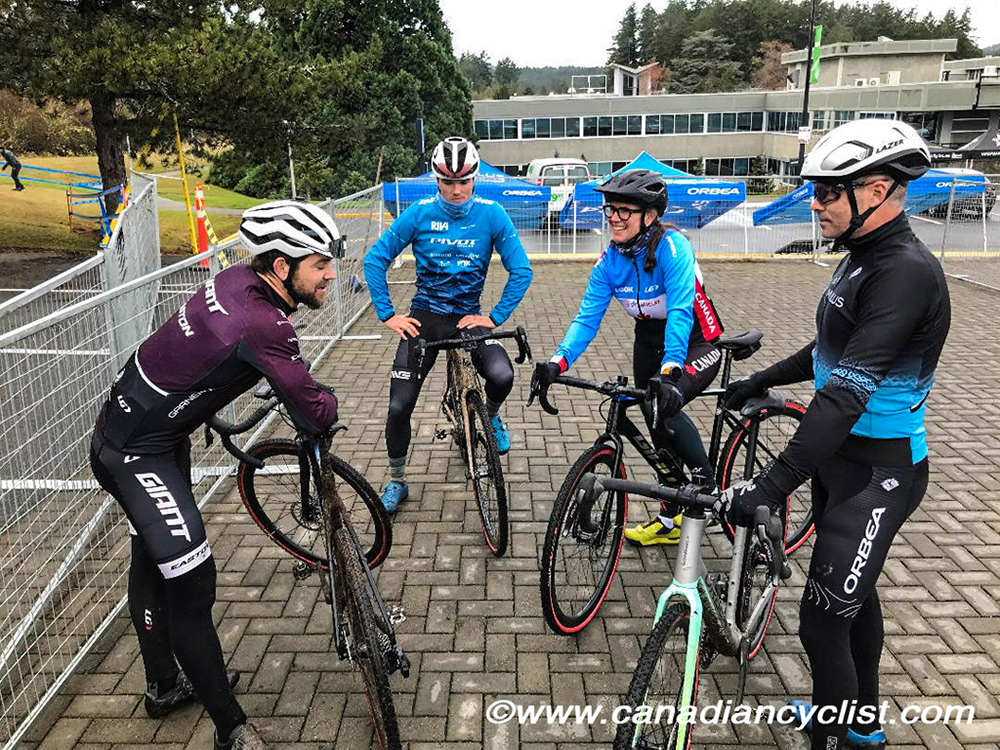 ---
Related Photo Galleries
---