January 11/23 12:46 pm - Pemble & Kinnie Chosen as Para-cyclists of 2022

Posted by Editoress on 01/11/23

Mel Pemble and Matthew Kinnie have been selected through reader voting as the Canadian Cyclist Para-cyclists of 2022. Pemble also took the award for Best Individual Performance by a para-cyclist.

While 2022 is the 26th year of the Canadian Cyclist Awards, it is the seventh year that Canadian Cyclist has presented Para-cyclist of the Year awards. Mel Pemble, of Victoria, BC, took an overwhelming 74% of first place votes in the Female category after winning two world titles at the world championships last October (Scratch Race and Omnium), and also set a world record in the Flying 200 metre time trial, finishing the year ranked second in the world in the Track standings for her C3 category. She was also chosen for the Best Individual Performance, for her Omnium world title. Pemble, who represented Canada as an Alpine skier at the 2018 Winter Paralympics, joined the national para-cycling team in 2022.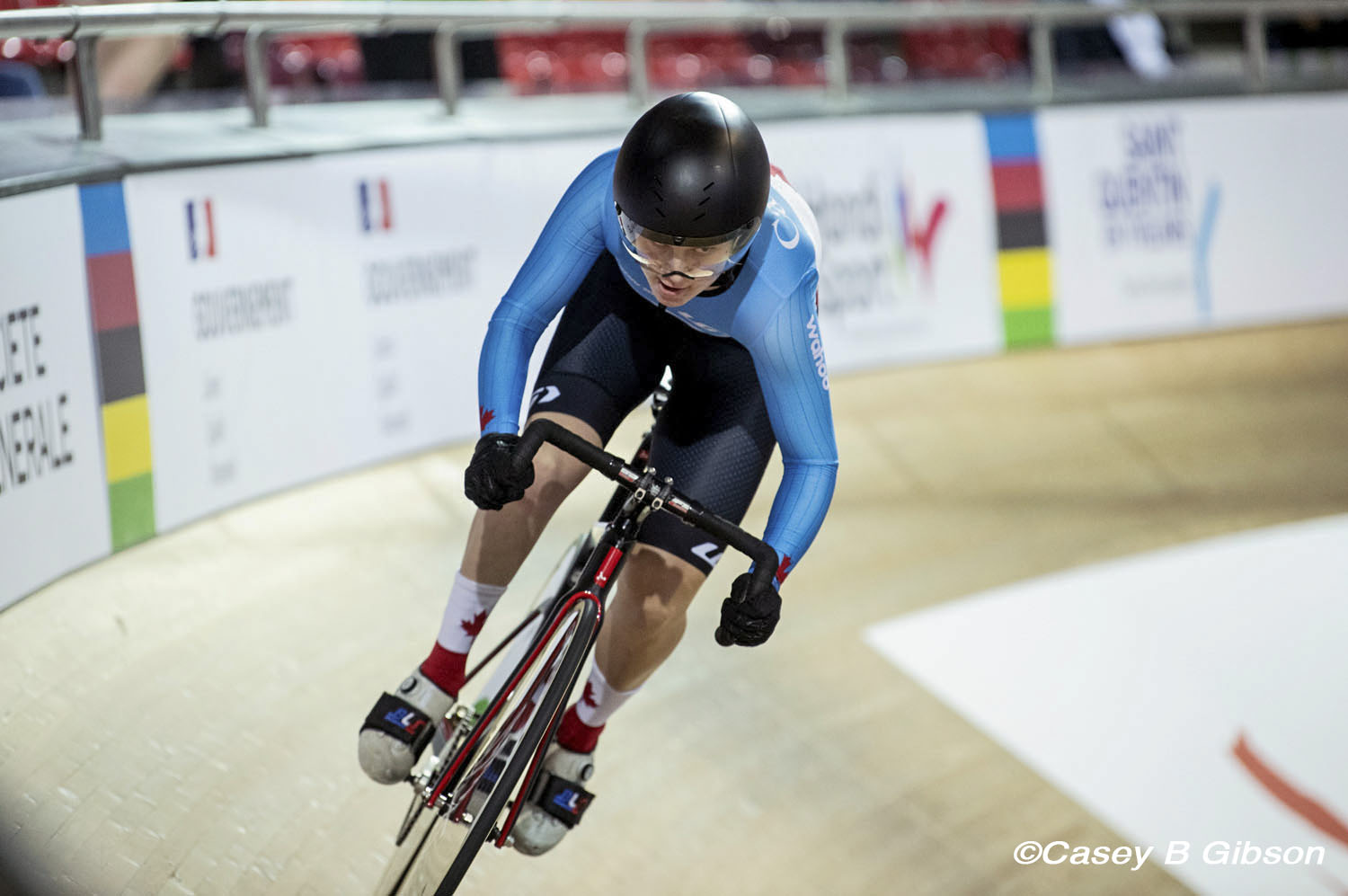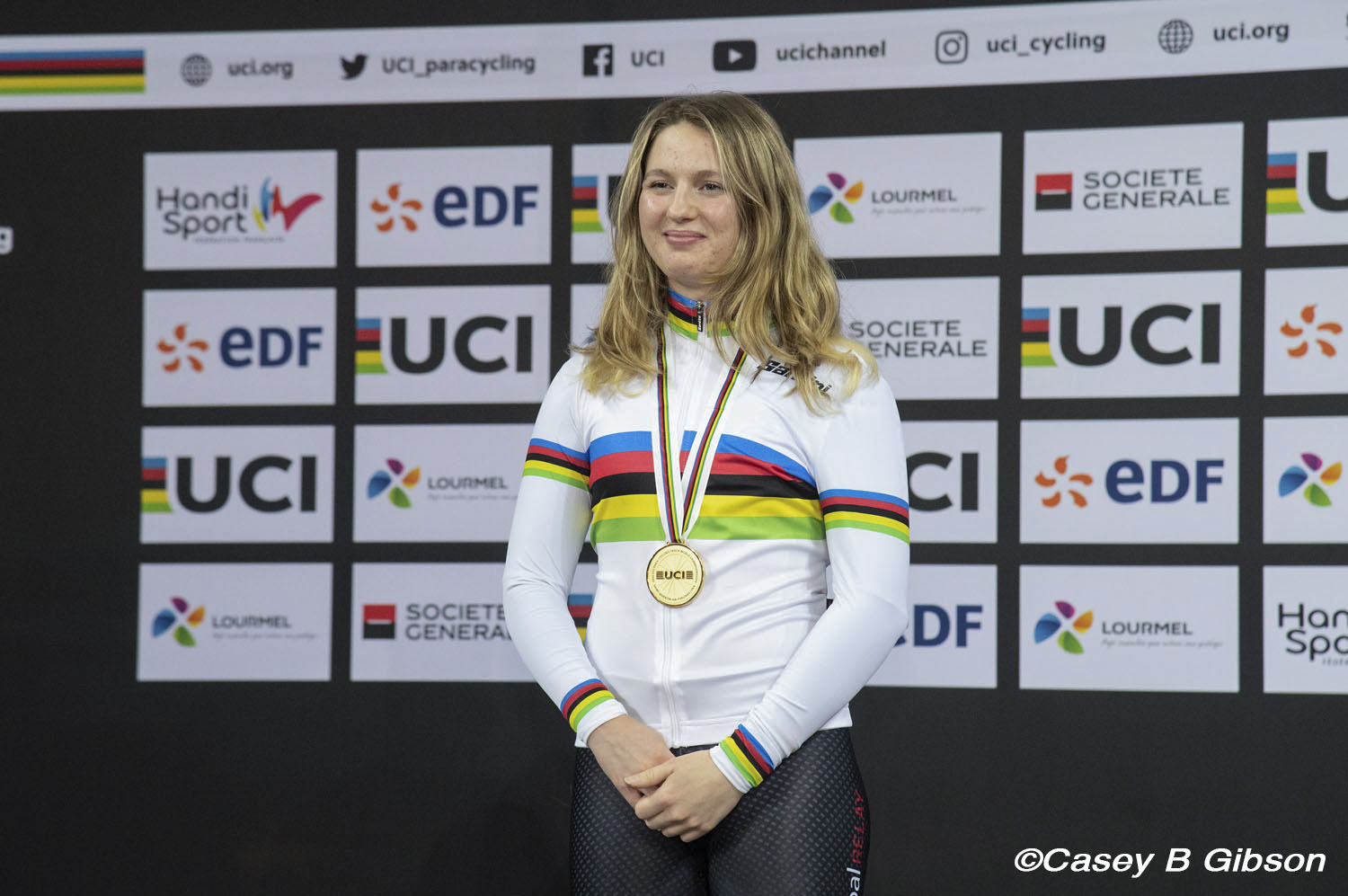 "2022 was my first full season competing on the Canadian Cycling Team and I went in with Track World Championships as the main event in my sights," says Pemble. "I had entered hoping for a podium, as any athlete does, thinking my best shot was doing so in the 500m TT and after finishing fourth in that event, I genuinely thought that medal chance was over. To start with breaking a world record and then bringing home two rainbow jerseys was absolutely beyond anything I could have hoped forin my debut; especially with being so nervous the morning of the Scratch Race, then having that win solidify me being in the top spot in the Omnium - it still brings a lot of emotions when remembering it all.

"It also gives a great confidence boost going into this season where so much is focused on qualifying for the 2024 Paralympics, it really feels like they are right around the corner. To have my achievements be recognized with being named 2022 Female Para Cyclist of the Year is a lovely surprise to start the year off and I hope I can build on last season to make for a strong 2023 season."

Matthew Kinnie of Riverview, New Brunswick, was voted Male Para-cyclist of 2022, with 61% of first place votes. Kinnie finished the year ranked sixth in the world in his H2 category after an extremely consistent season that saw him finish top-4 in every World Cup he entered - three road races and two time trials - for an overall ranking of fifth for the World Cup. Kinnie also had strong performances at the world championships, finishing fourth in the time trial and fifth in the road race.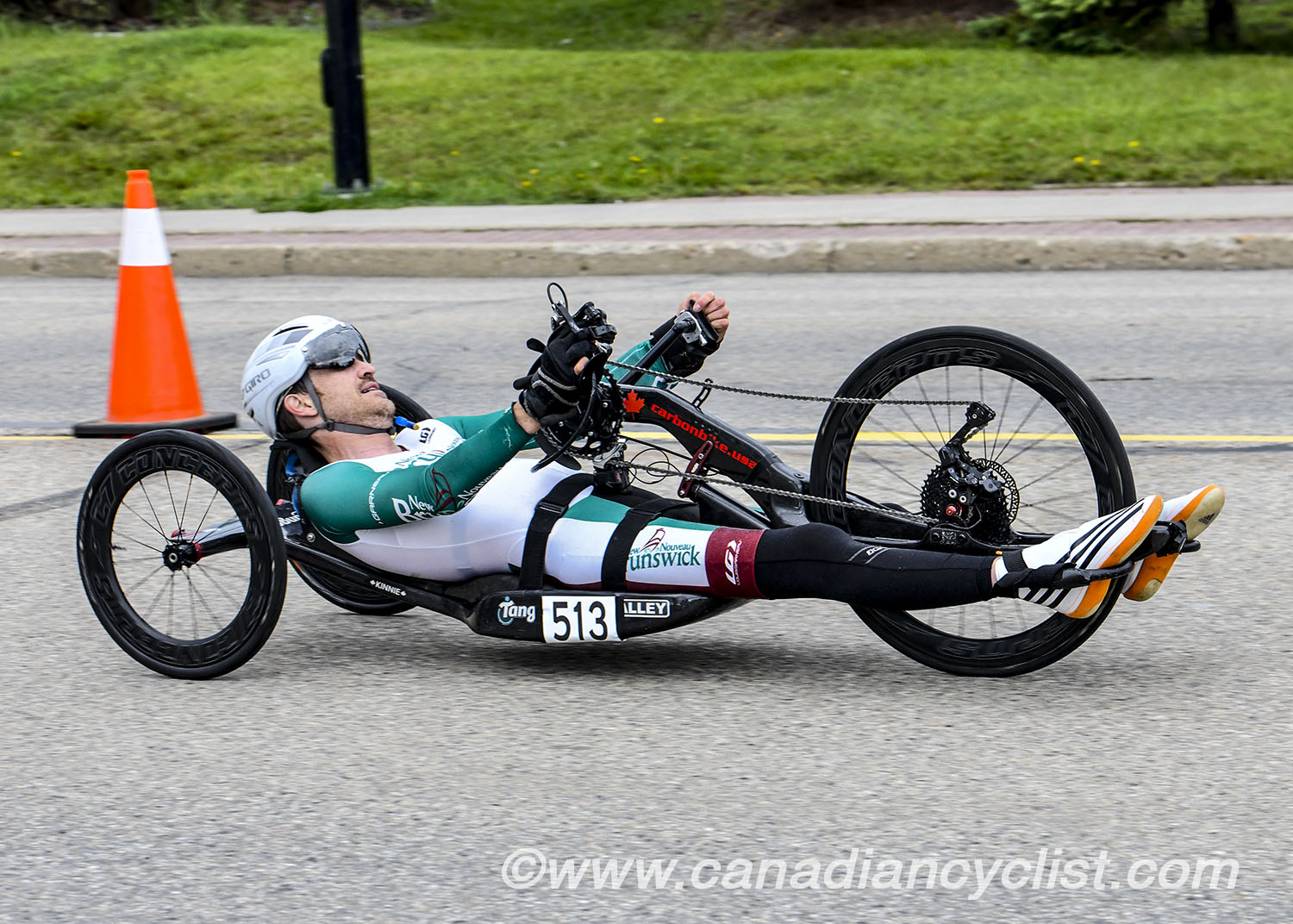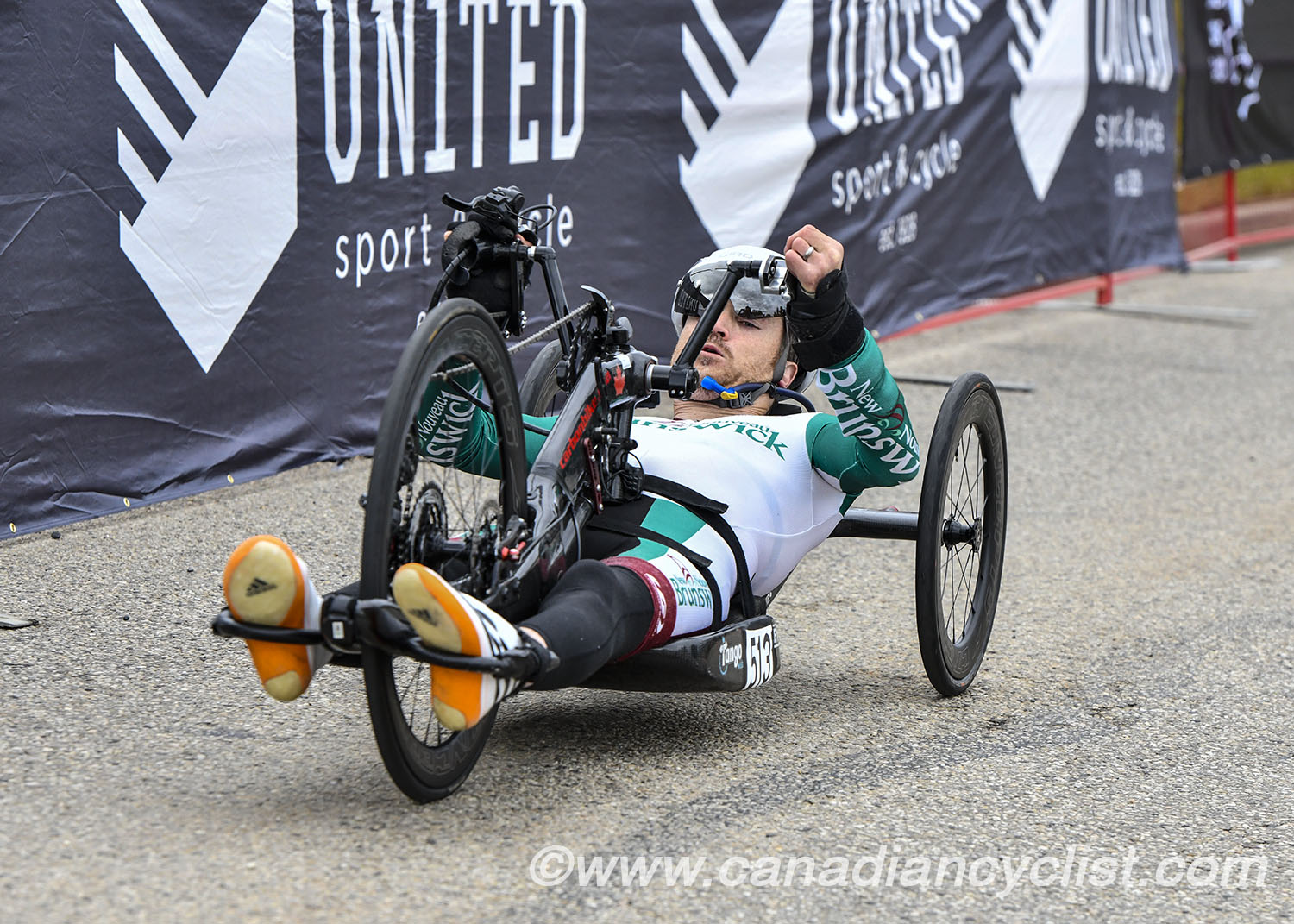 "I am surprised to hear this," admitted Kinnie, "personally, I would have voted for one of my teammates like Joey Desjardins who had an amazing bronze medal at Worlds in a super competitive MH3 field. Really this year was a hard year for me where I did not progress as far as I would have liked, and struggled with consistency in my training due to illness (COVID right before world championships), as well as dealing with the strains of a full 2022 race/travel calendar for the first time since COVID shut everything down.

"I did manage to maintain my consistency in my results compared to previous years, with several fourth place finishes, which is positive, but I am definitely hoping to make some gains and close the gap to the podium in 2023. I am honoured to hear that I was voted for this award. It makes me happy to know people appreciate what I am doing and took the time to vote. I put a lot of time and hard work into the sport so it is nice to be recognized in this way."
---
Related Photo Galleries
---