April 15/10 15:25 pm - CCA partners with Para-cycling Provincial Camp

Posted by Editoress on 04/15/10

The CCA is proud to partner with the National Cycling Centre-Atlantic Canada for their Para-cycling Introduction Camp, being held in Dieppe, NB on April 16-17. The camp will be directed by Luc Arseneau, Head coach at the National Centre and coach at the Athens (2004) and Beijing (2008) Paralympic Games. Arseneau will be assisted by Para-cycling Development National Coach, Sébastien Travers and Prince Edward Island coach, Andrew Scott who was involved in the Spring Para-cycling National Camp in Cuba.

"The addition of the National Para-cycling Development Coach, Sebastien Travers, to our initiation camp will allow participants to get a better picture of the discipline in which Canada excels. It is very important to maintain this link to our National Cycling Centre has with the Canadian Cycling Association; it provides a better overview of the development plan we are putting forward for cyclists, from beginners to the elite level.", to comment Arseneau.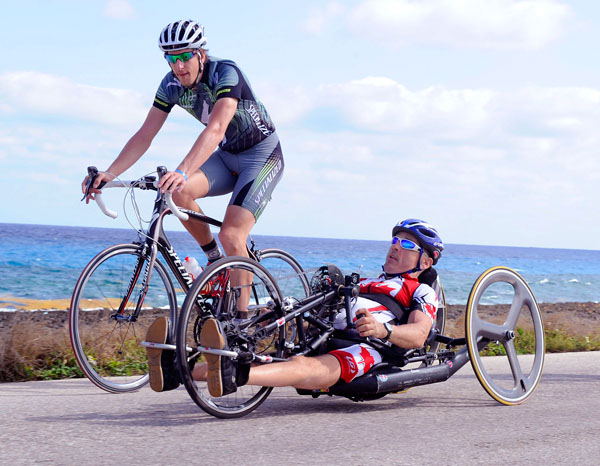 "The initiative of the National Center Atlantic fits perfectly into the development program paracycling Canada and we want to support them.", Travers adds. "Such activity represents a lot for the National Para-cycling Program since it allows us to identify new athletes, coaches and staff. Moreover, it is taking this kind of activity that the Centre of Dieppe will become a center for paracycling in Atlantic Canada. "

In addition to providing support in the activities of talent detection and skills practice, Travers will also present the existing development opportunities appearing in the 2010 Para-cycling Program.
CCA press release