June 17/11 11:55 am - Calgary Women Introduced to Track Cycling

Posted by Editoress on 06/17/11

The Calgary Bicycle Track League (CBTL) kicked off their new Women's Program Monday evening June 14th at the Glenmore Velodrome. A large and enthusiastic group of women had a great start to the 8-week, coached program focused on introducing women to the sport of track cycling.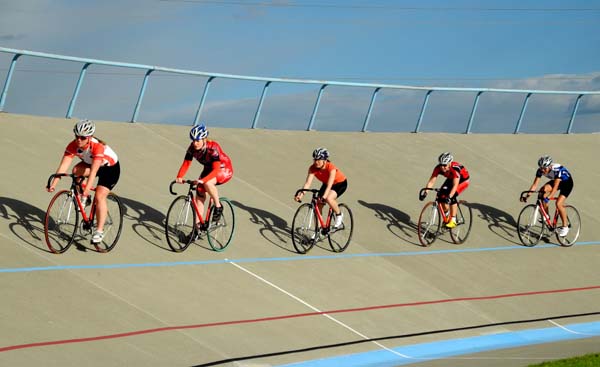 CBTL Women's Program - learning a pace line
Utilizing the CBTL's extensive fleet of track bikes, the women were introduced to the basics, quickly became comfortable on the track, and were able to experience the fun and thrill of track cycling. Over the next 7 weeks, they will continue to develop their skills and will participate in some fun races towards the end of the program.
The CBTL hopes to attract more women to the sport of track racing and this program is a fantastic way to be introduced to the sport in a relaxed, fun and social environment

Calgary's Glenmore Velodrome is a 400m outdoor concrete track. The CBTL runs regularly scheduled training sessions, and also holds races every Thursday evening during the spring and summer for cyclists of all ages and abilities. There is still space for additional participants in the Women's Program. More information on CBTL programs can be found at www.cbtl.ca


CBLT press release