July 10/13 9:57 am - BC Superweek: UBC Grand Prix report and photos

Posted by Editoress on 07/10/13

North Vancouver's Ryan Anderson Continues to Shine at BC Superweek With UBC Grand Prix Victory

~ Leah Kirchmann of Winnipeg Posts Second Straight BC Superweek Win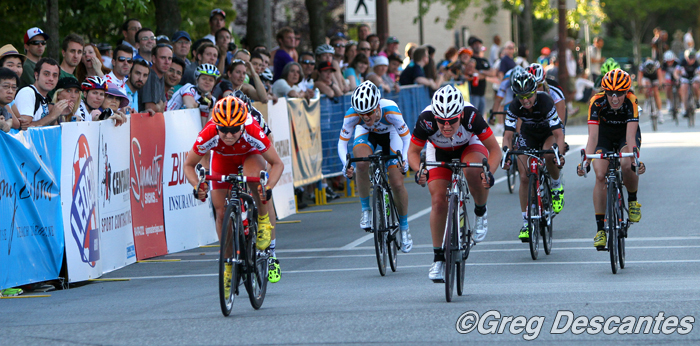 Kirchmann wins
Ryan Anderson (Optum p/b Kelly Benefit Strategies), who's a product of the Victoria Academy of Cycling, had a pretty good showing at BC Superweek heading into Tuesday's 4th Annual UBC Grand Prix.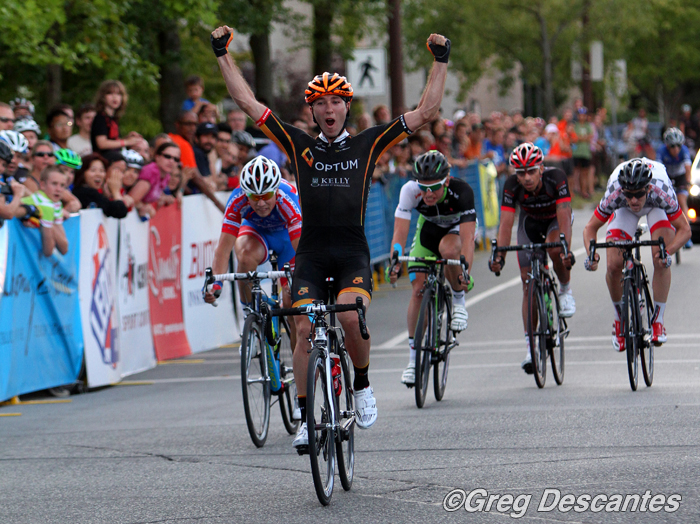 Ryan Anderson
He was second in Friday's MK Delta Lands Criterium and Saturday's Brenco Criterium, and third in Sunday's White Spot Delta Road Race. However, Anderson wasn't satisfied with a "pretty good" showing, in fact, the North Vancouver native was visibly disappointed with his placing on Sunday.

Fast forward to Tuesday night and with a huge crowd cheering him on, Anderson wouldn't be denied as a sprint to the finish gave him first place in the UBC Grand Prix over Germany's Florenz Knauer (Team Baier Landshut) and Michael Schweizer (NSP Ghost / Team Germany) in one hour, three minutes and 35 seconds..

"I didn't want to get second or third tonight, I wanted to win," an exhilarated Anderson said afterward. "I was a little nervous in the end, but it worked out well for me tonight."

Despite the fact that he was alone in a format that saw Anderson on his own in the top six, he added that it was his fellow Optum p/b Kelly Benefit Strategies that helped get him there. "When we came back on the group, my team was a huge help and their role was really crucial tonight. They got me right back to the front and I waited for the battle with a few laps to go."

Anderson's teammate with Optum p/b Kelly Benefit Strategies Ken Hanson, who's the U.S. Pro Criterium champion, helped shut down the riders behind them early and often.

"He's got so much experience, it's nice to have him on my side," Anderson said of Saturday's Brenco Criterium winner.

With Knauer's win, Team Baier Landshut made its second podium appearance at BC Superweek after teammate Yannick Mayer took second place in Sunday's White Spot Delta Road Race.

"It wasn't a win, but it''s very good, I'm so happy to get second," said Knauer. "In the second corner of the course, I had a few problems and ended up with a bad position, but it turned out okay."
NSP Ghost / Team Germany's Schweizer, who's the only member from his team attending BC Superweek, finished a close third behind Anderson and Knauer.
Fatal error
: Uncaught Error: Object of class PDO could not be converted to string in /home/canadiancyclistcom/canadiancyclist.com/public/modules/news.php:528 Stack trace: #0 /home/canadiancyclistcom/canadiancyclist.com/public/modules/news.php(517): getrelatedgallery() #1 /home/canadiancyclistcom/canadiancyclist.com/public/dailynews.php(58): getDailyNewsArticle() #2 {main} thrown in
/home/canadiancyclistcom/canadiancyclist.com/public/modules/news.php
on line
528