December 6/13 11:33 am - Team H&R Block Announces 2014 Roster

Posted by Editoress on 12/6/13

Team H&R Block is pleased to announce its roster for the upcoming 2014 season. Building upon the success of the 2013 season, Team H&R Block has added four new riders to the squad, adding depth and talent in order to continue as Canada's premier Under-23 (U23) cycling development team.

Returning to the squad for 2014 are:

Garrett McLeod brings a wealth of experience and talent to this group as a former Canadian National U23 Crit Champion. Garrett had an impressive 2013 season, including the overall win at the Tour of Walla Walla, along with National Team Selections for An Post Ras (the Tour of Ireland) and the Tour of Alberta.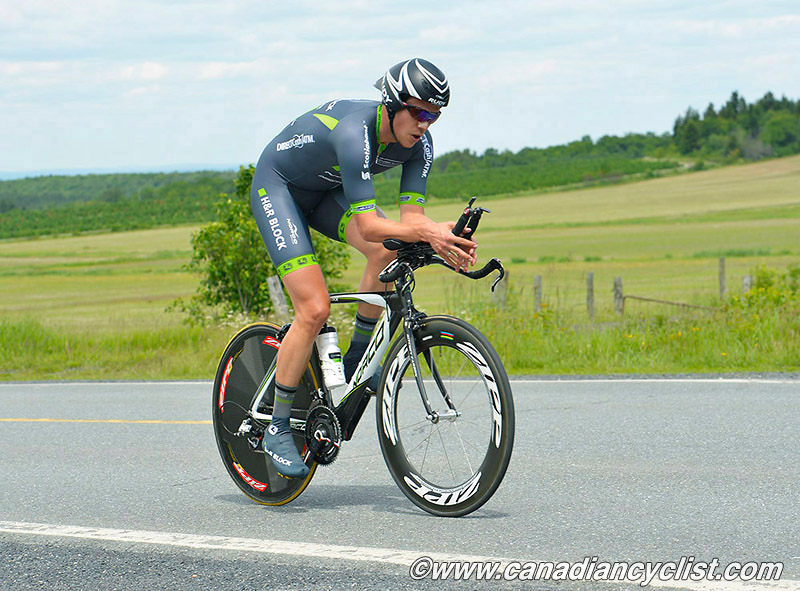 Garrett McLeod
Kyle Buckosky was one of the team's most consistent riders last year and supported the team General Classification riders at all of the key events. He is also an accomplished track rider with multiple Provincial Championships and as a Junior attended the World Junior Championships in Russia, along with the Pan American Championships in Argentina.

Federico Marchiori had a string of second place finishes in 2013 and looks to build on the results for 2013 as the team's designated sprinter. Federico currently resides in Italy, but will live with the team upon his graduation from University.

Ryan MacDonald made his return to cycling last season, riding as a support rider at many of the large events and he now looks to build on this as a former Canadian Junior Road Champion.

Dave Stephens is a former U23 Rowing World Champion and he will continue to lead the team in time trials and as a tour leader.

Eric Johnstone will be a first year U23 rider this year, hoping to build on the great success he had in 2013. The Calgary native had outstanding results on the track, winning a gold medal in the Kilo, a silver medal in the Individual Pursuit and setting a new Pan American and Canadian Record in both events at the Junior Pan Am Championships.

Robin Clegg will be returning again this year, adding depth to the team at key events. Robin, a three-time winter Olympian in the biathlon, was instrumental in the team's strong results at the Banff Bike Festival.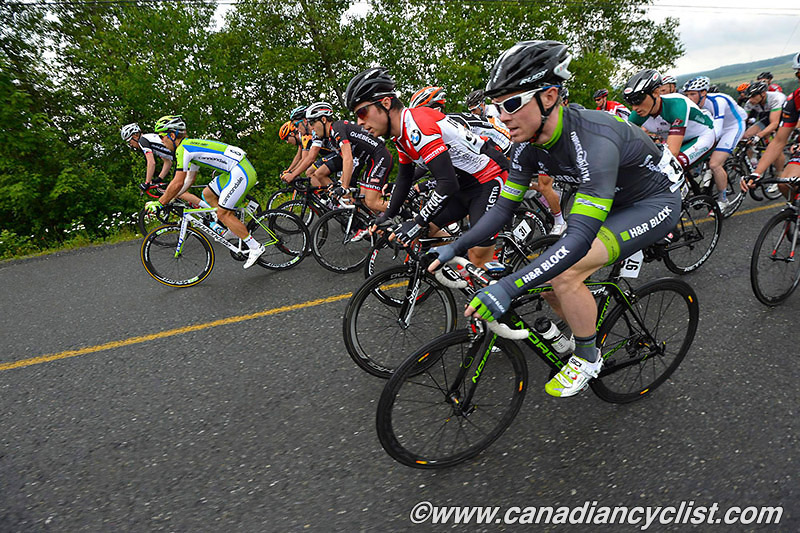 Robin Clegg
We would like to welcome new additions to the team:

Adam de Vos is a Victoria native and current British Columbia Provincial Road Race Champion. He placed fourth at the U23 Canadian Time Trial Championships and had several other outstanding results that include: seventh at the World Francophone Games; seventh at the Tour de White Rock Road Race; and second in Stage 1 of Tour de Walla Walla. He also represented Canada at various National Team projects and at Nations Cup events.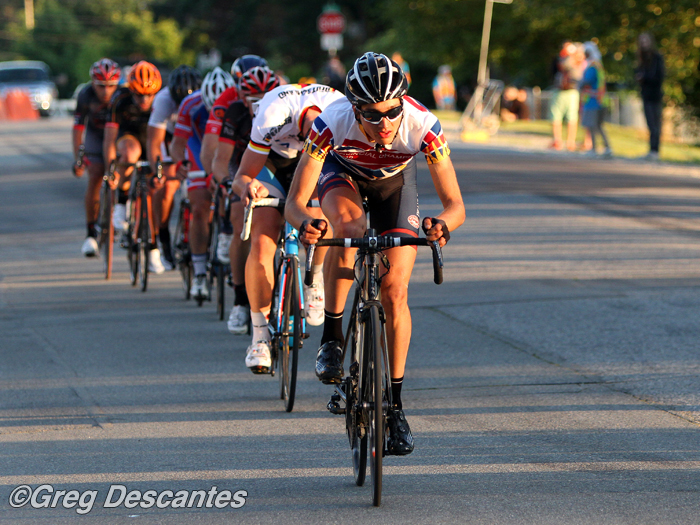 Adam de Vos
Stuart Wight is from Riverview, New Brunswick and had an impressive 2013 season, placing third and fifth in the Road Race and Time Trial at the U23 Canadian National Championships. As a member of the National Team for the past five years, Stuart has had the opportunity to compete at the U23 Tour of Flanders, Tour of Ireland, Tour de Beauce, London-Surrey Classic and the World Championships.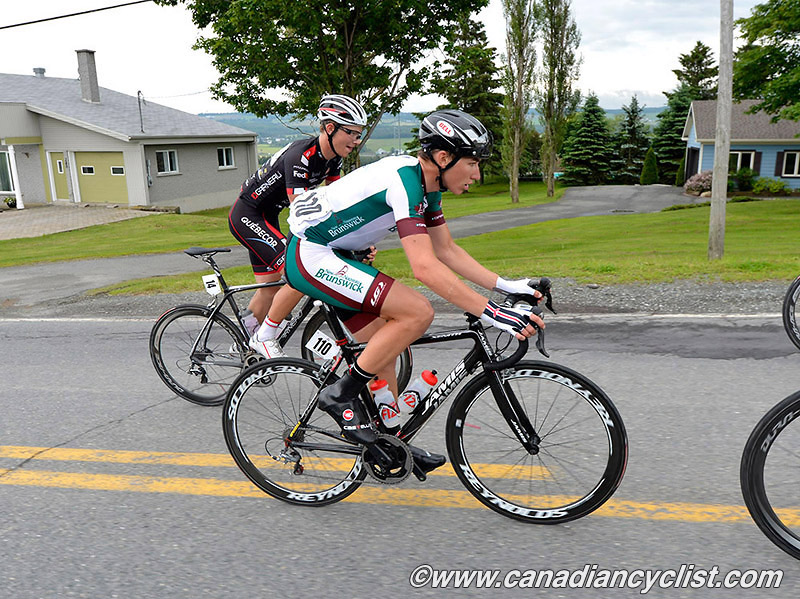 Stuart Wight
Aidan Caves is a 7-time Junior National Track Champion, who capped off his season with a fifth place finish in the Individual Pursuit and a National Record in the Team Pursuit at the Junior Track World Championships. He is looking forward to transferring his track speed onto the road in his first year as an U23.

Chris Prendergast is a Winnipeg native and student at the University of Manitoba. Chris has been a National Team member on a variety of projects including Tour de l'Abitibi, U23 Liege-Bastogne-Liege and the Junior World Championships. Chris was the 2011 Canadian Junior National Criterium Champion and the 2012 Junior National Road Race Champion.

With this stellar lineup of riders, Team H&R Block is poised to have one of its best seasons to date. The program continues to be supported by its Board of Directors - Todd McCallum, Gary Clarke, Paul Blanchette and Carl Jacobson. Mark Ernsting continues on as the Team Director. Team H&R Block will once again continue to be a part of Cycling Canada's Trade Team program supporting the National Cycling Association's mandates.

Team H&R Block would like to thank their marketing partners for their continued support; without the help and direct involvement of such sponsors this program could not exist and perform at the level that it does: H&R Block, Norco Bicycles, DC Bank, Stikeman Elliott LLP , Student Price Card, Curious Communications, Giordana, Mavic, Rudy Project, Sidi, Hammer Nutrition, Kenda, Fizik, John Henry Bikes, SRAM, Axiom and Yakima Racks.

For more information about Team H&R Block, visit the Team's webpage www.teamhrBlock.ca .