December 23/13 9:17 am - Rochette & Disera Chosen for Roger Sumner Award

Posted by Editoress on 12/23/13

In addition to our annual CC Awards, Canadian Cyclist is pleased to announce our choice for the 2013 winner of the Roger Sumner Award for the Best Newcomer. The Roger Sumner Award is named after Dr Roger Sumner, who passed away in December of 2000 after being struck by a car while riding his bike. This award is only presented if we feel that there has been a suitable break-through performance by a Canadian rider. This year, for the first time, we have chosen two riders for this award - Peter Disera of Barrie, Ontario, and Maghalie Rochette of St-Jérôme, Quebec.

Maghalie Rochette, competing in her first full year of mountain biking, was the top Canadian finisher in the Under-23 women at the World Championships, finishing an impressive ninth place in a very strong field. Rochette came to mountain biking from triathlon, and originally intended to use mountain biking as preparation for cyclo-cross. Her goals in mountain biking have certainly increased, and she was picked up this Fall by the Luna team of Catharine Pendrel - the top women's cross-country team in the world.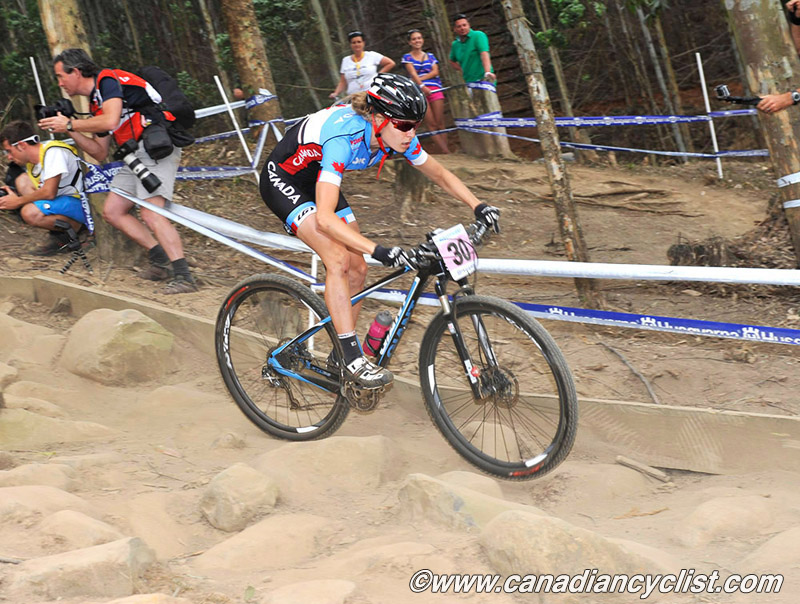 Peter Disera is not the complete newcomer to cycling like Rochette, but 2013 was certainly a breakthrough year for him. Disera simultaneously held national titles this year as a Junior in Cyclo-cross, Road Time Trial, Mountain Bike and Criterium. However, the high point of the season was his silver medal performance in the Junior Men's Cross-country at the world championships.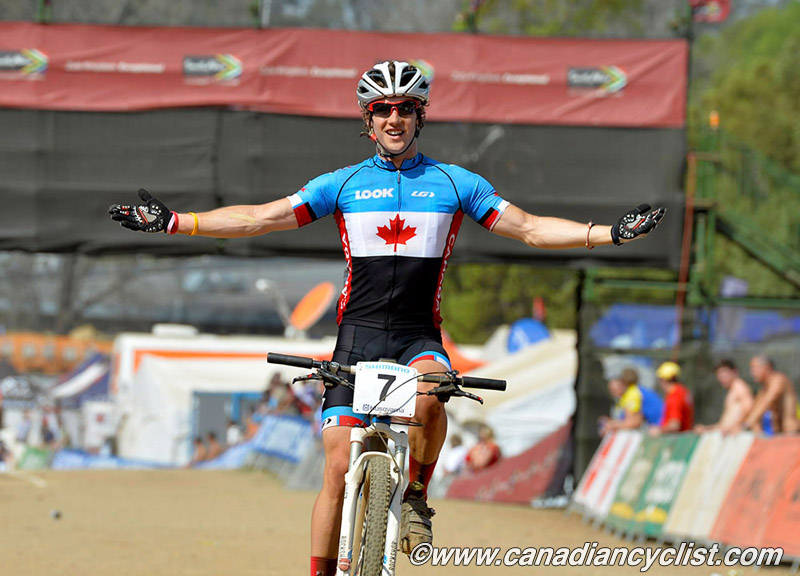 Roger Sumner was highly involved in the development of cycling in Canada. He was a founding member of the first B.C. Bicycling Association, now known as Cycling B.C. He worked as a dedicated volunteer for many years, sitting on the Boards of the Provincial and the National Associations. He also contributed to many committees through the years, and realized one of his long time dreams when he became a national champion (Masters Road) in 1996.

An admired coach and respected competitor, Roger participated in numerous competitions as a true ambassador to cycling. Roger was particularly involved in encouraging the development of new riders. He was a mentor for many great Canadian cyclists, including Jocelyn Lovell, Alex Stieda, Sara Neil, Ron Hayman and Brian Walton.

Congratulations to Maghalie Rochette and Peter Disera!