January 7/14 12:57 pm - SRAM to License X-SYN Technology to Canadian Firm Chromag

Posted by Editor on 01/7/14

Since its successful and celebrated introduction two years ago, SRAM's popular single-ring 1X Drivetrains featuring X-SYNC chainrings continue to gain popularity. In an effort to provide consumers more choice - SRAM has licensed this valuable, precision-based technology to two industry partners.

In December SRAM formally signed two license agreements for the technology, one with Canadian-based Chromag, the other with the Accell Group. Both of these top-tier industry suppliers will be manufacturing their own versions of SRAM's X-SYNC rings, to be distributed through their own networks. Both suppliers will continue to use and support all SRAM 1X Drivetrain components in addition to this license.

This narrow-wide design (also referred to as thick-thin) is an original SRAM technology, designed and engineered to be paired with matching SRAM components to ensure proper function. Imitation rings not manufactured to proper SRAM specifications may result in rapid wear and poor mud clearance, both of which may result in dropped chains.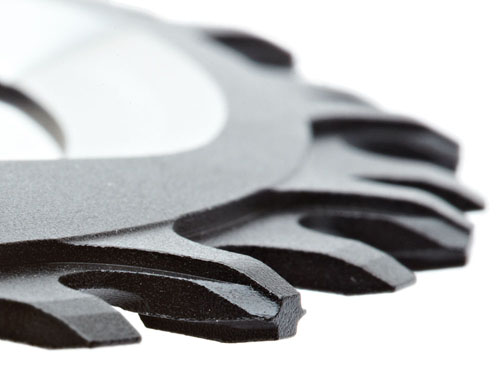 SRAM has filed numerous patent applications on narrow-wide / thick-thin tooth geometry. Their German engineering teams invented narrow-wide / thick-thin chain retention for bicycles and continue to improve on it. SRAM strongly believes consumers deserve both choice and design integrity in the products they purchase. SRAM reserves the right to enforce its intellectual property in all matters relating to X-SYNC.

About Accell: Accell Group N.V. (Accell Group) focuses internationally on the mid-range and higher segments of the market for bicycles, bicycle parts and accessories and fitness equipment. Accell has leading positions in the Netherlands, Belgium, Germany, Italy, France, Finland, Turkey, the United Kingdom and the United States. Accell Group's best known brands are Batavus (NL), Sparta (NL), Loekie (NL), Ghost (DE), Haibike (DE), Hercules (DE), Winora (DE), Raleigh and Diamondback (UK, US, CA), Lapierre (FR), Tunturi (FI), Atala (IT), Redline (US) and XLC (international). For more information visit: www.accell-group.com.

About Chromag Bikes: Chromag is a manufacturer of high end machined bicycle components based in Whistler, British Columbia, Canada. In addition to a full range of quality components, Chromag also manufactures an extensive line of steel hardtails. Being a smaller company gives Chromag the ability to move quickly and bring the most relevant components to market with a heightened sense of detail and creativity. For more information visit: www.chromagbikes.com.