May 23/15 9:31 am - In the Pits at Nove Mesto World Cup

Posted by Editoress on 05/23/15

Just a few hours before the start of the first round of the XC World Cup, in Nove Mesto, Czech Republic, we made the rounds of the pits. Here are some notes and shots: GALLERY LINK

- The hunt for Olympic ranking points is definitely underway, with almost every top rider in attendance - the only ones missing are Katerina Nash (Luna) and Julie Bresset (BH-SR Suntour-KMC). By the way, Bresset is set for the Olympics, as the defending champion.

- Many top Shimano-sponsored riders are using the new electronic XTR drivetrain, including Geoff Kabush and Derek Zandstra from Scott-3Rox. Everyone we spoke with seems really happy with it.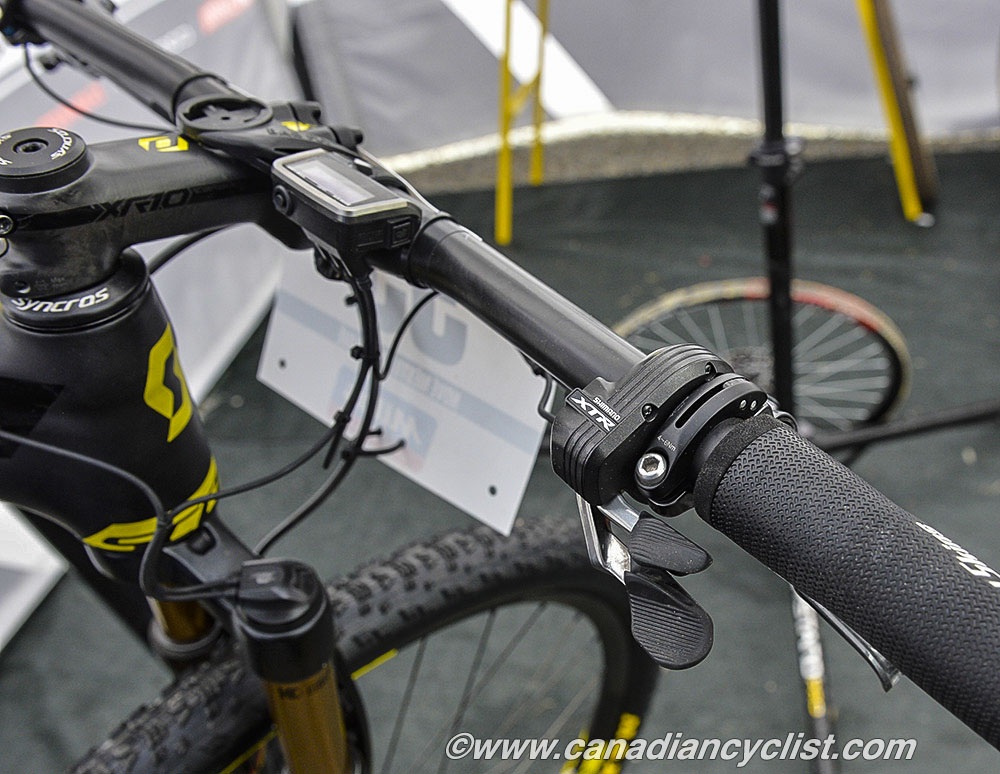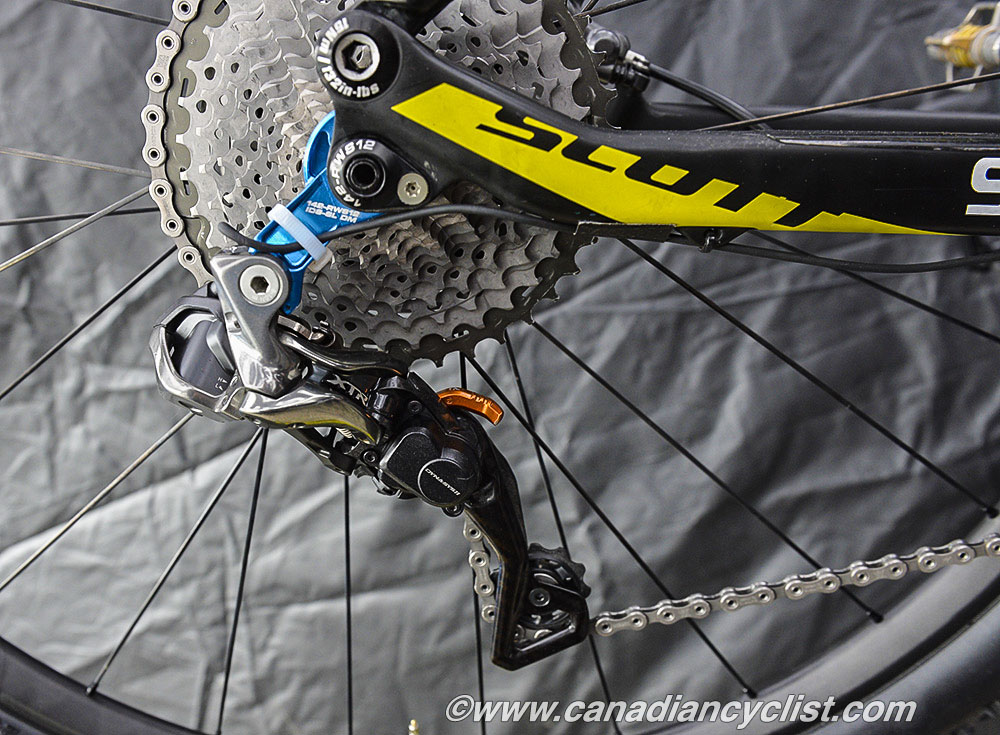 - Local favourite and defending Olympic champion Jaroslav Kulhavy (Specialized) has a Maserati parked outside the Specialized pit, courtesy of his new personal sponsor. He also has a Porsche 911 that was provided after the Olympic win, but that's a couple of years old now...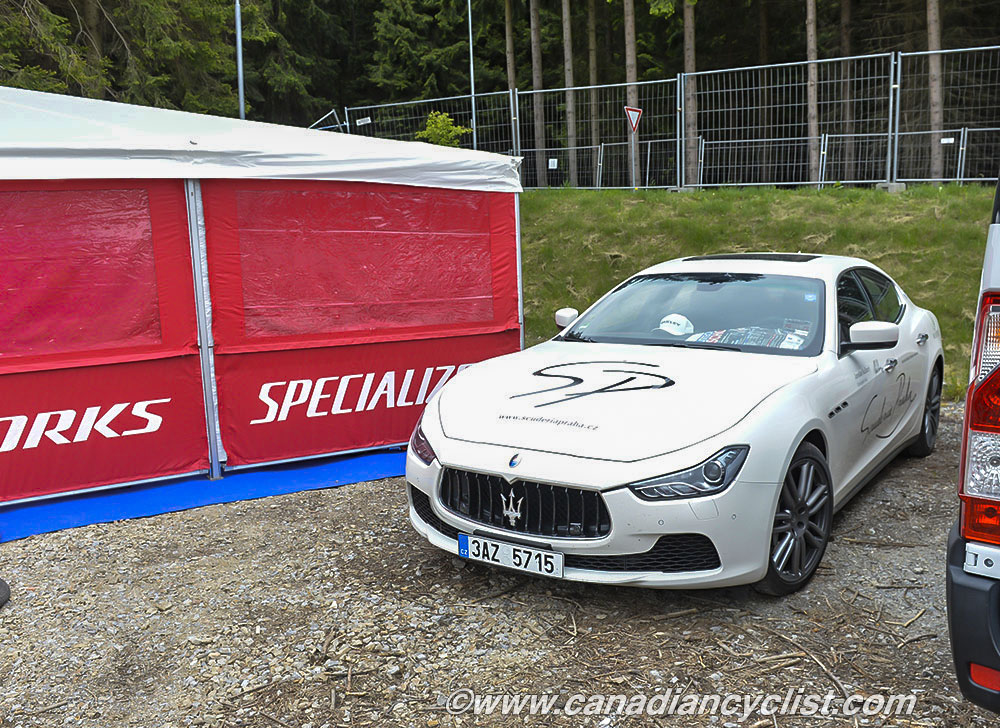 - Team BMC has their top riders on a new bike that is making its World Cup debut - the Team Elite 01. The carbon frame has an elastomer at the top of the seatstays that, combined with flexing carbon chainstays, allows for up to 15mm of travel with the softest of three inserts. Complete bike weight is 9.09 kg.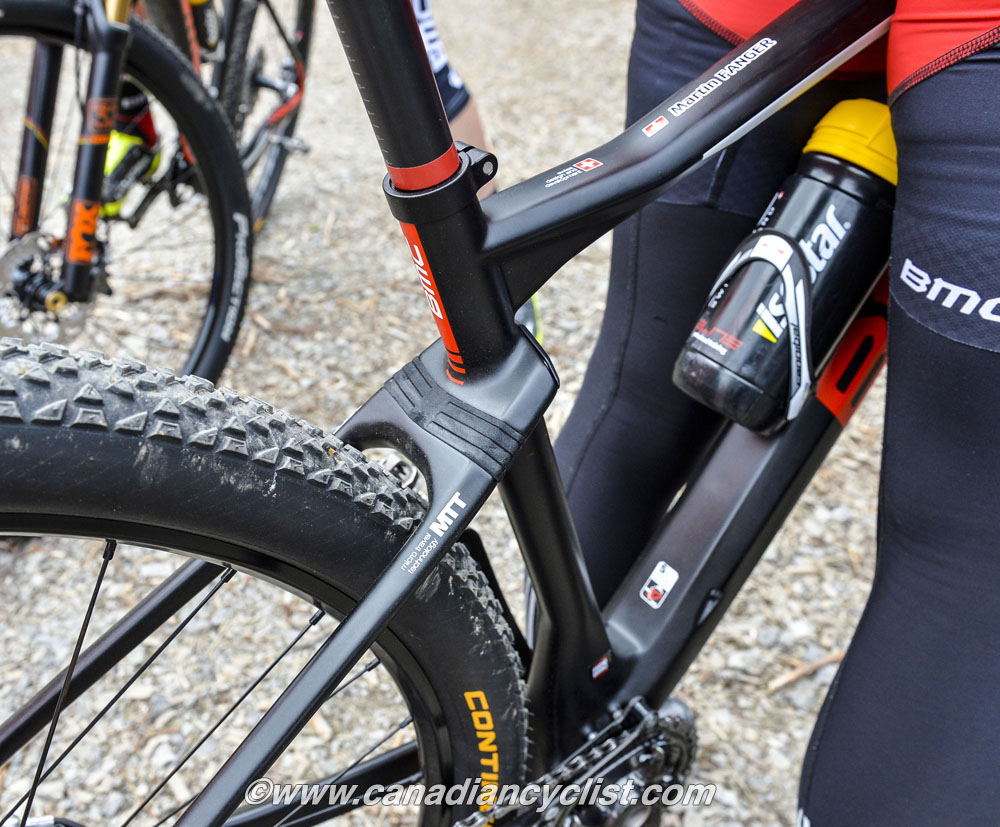 - Jose Hermida (Multivan Merida) is still working to overcome the health issues that laid him low at Cape Epic. He says he is feeling better after a battery of tests that diagnosed a gastro-intestinal bacterial problem and has gone through a course of antibiotics, but isn't sure of his form.