May 31/16 12:53 pm - Jeremy Martin Joins iWill Helmet Awareness Team

Posted by Editoress on 05/31/16

The iWill Helmet Awareness Campaign Cycling Team would like to officially announce the addition of Jérémy Martin to the roster for 2016. The iWill Cycling team was launched in 2015 by Aaron Schooler with the focus on XCO and Marathon MTB racing, mostly taking place in Germany where he lives. Aaron will be moving back to Edmonton at the end of this summer, and in doing so is expanding the reach of iWill and the Cycling Team across Canada and the US to include the young and incredibly talented MTB'er Jérémy Martin. Jérémy will be helping out with the iWill Helmet Awareness Campaign by bringing the message to the people of Quebec!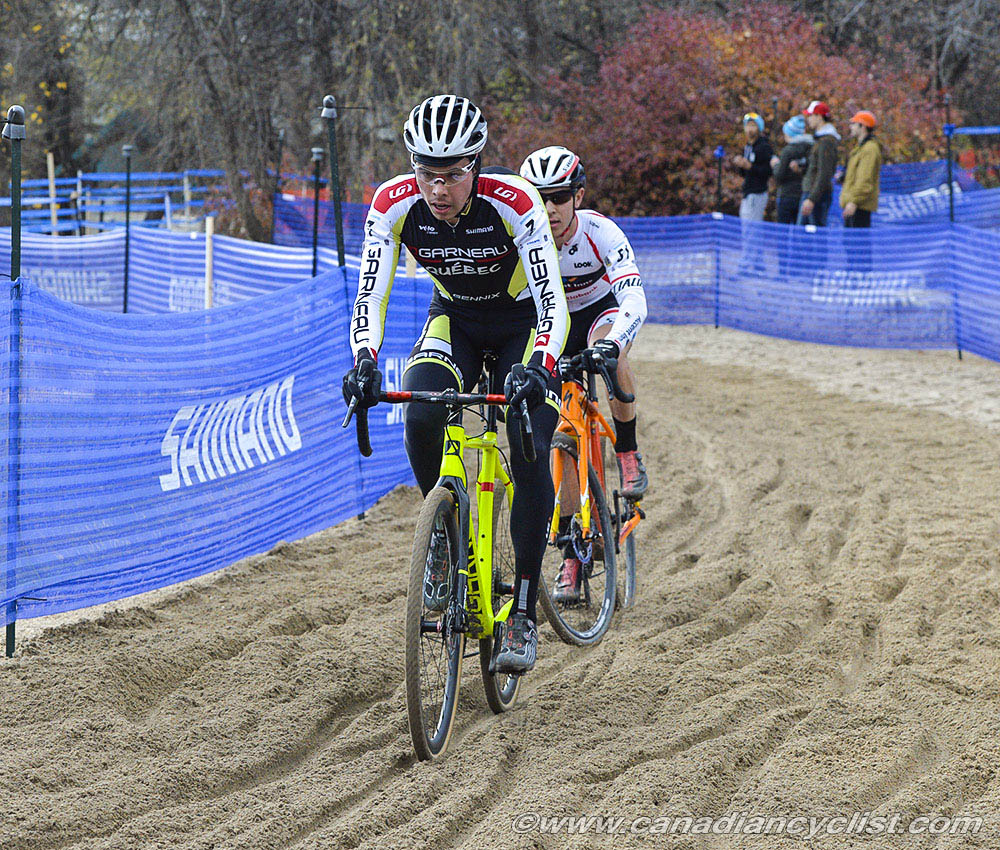 Jérémy Martin racing in Winnipeg, 2015
The iWill Helmet Awareness Campaign Cycling Team is a group of people who are keen to share the iWill helmet and brain injury awareness story while helping the members to pursue their personal ambitions in the sport of cycling. The iWill story began shortly after the death of Aaron's youngest brother Will after he crashed while he was urban skiing in the Rocky Mountains in Canada. Although Will normally chose to wear a helmet when skiing in the mountains, while performing tricks and urban skiing, he would regularly do this without a helmet. Will was one day shy of his 21st birthday when he passed. Since that day, the message of 'iWill wear my helmet' is a regular thought in the minds of all who have been informed of the story while competing and practicing in sport where speed and danger are factors.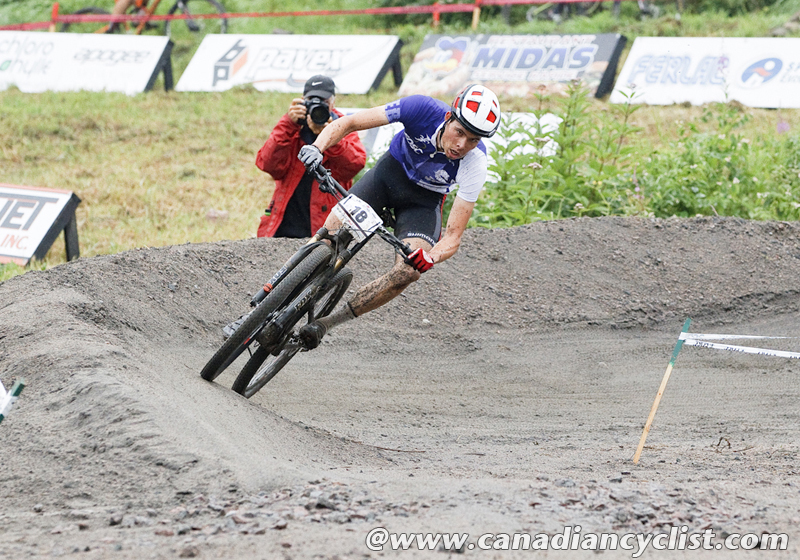 Jérémy Martin, 2015 MTB Nationals
Jérémy will be reducing his racing load for the summer of 2016 in order to complete more school classes for the Spring/Summer as he works toward his Marketing degree in Quebec City. He has already started off the MTB season with a very strong result at the Whiskey 50 in Arizona earlier this month, finishing fourth in a very strong field of professional riders, and followed it up with second place at the latest Canada Cup in Mt. Tremblant. He will now gear up for further racing in Canada and the US, racing Canadian MTB Nationals, US Cups, Mont St. Anne World Cup and select North-American events.

Jérémy finished off his 2015 season on a high note when he finished top-5 at the Canadian Nationals Championships in MTB XCO in St-Félicien, QC. He then went on to post top Canadian results at multiple World Cup events throughout the Cyclo-cross season, grabbed his fist UCI professional win at the NBX Gran Prix in Rhode Island and eventually wrapped it up with a 42nd place at the Cyclo-cross World Championships in Zolder, Belgium.

The iWill Helmet Awareness Cycling Team has many strong supporters and marketing partners to help achieve our cycling ambitions and we could not do it without them!

Massive Thanks to:

Focus Bikes
Jakroo Canada
Clement Cycling
Smith Optics
Lizard Skins
DT Swiss
Concept Components
WOOdman Components
Lauf Forks
Jagwire
Vellend Tech Inc. Sidi Sport
SOLESTAR
crankbrothers
Squirtlube
Jonathan Wood
iWill Helmet
Press release