September 12/16 10:29 am - Canadian Juniors Finish 1-2 at Downhill World Championships

Posted by Editoress on 09/12/16

Canadian riders Finnley Iles (Whistler, BC) and Magnus Manson (Vancouver, BC) dominated the Junior Men's race at the Downhill World Championships in Val di Sole, Italy, on Sunday, with Iles winning the world title and Manson taking the silver medal. For Iles, it completes a season as a first year Junior that has also seen him win three rounds of the World Cup and the overall World Cup title.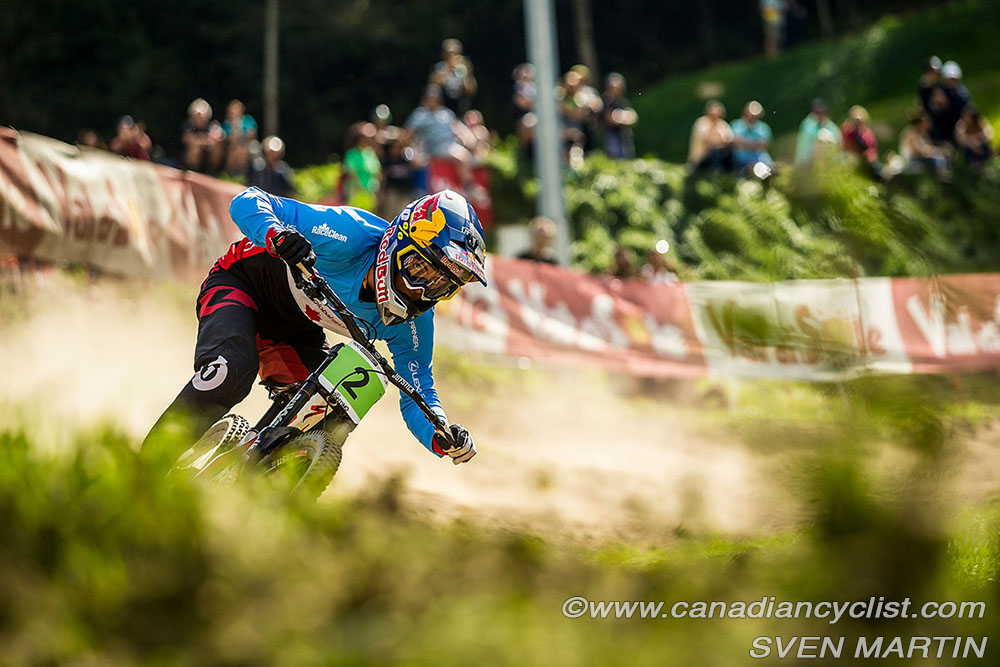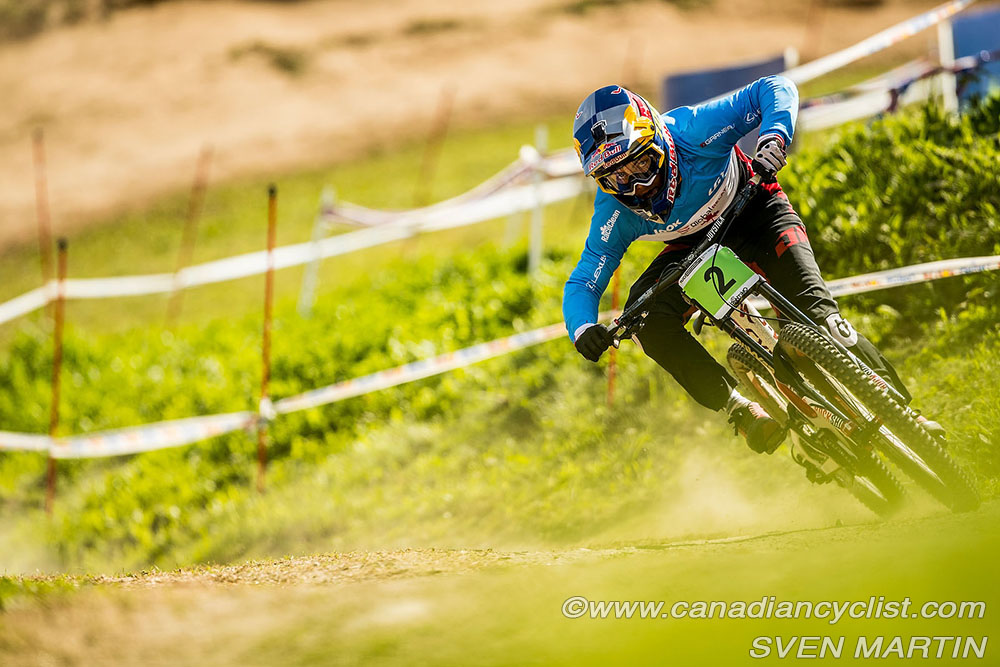 At the world championships, on an extremely technical course, Iles was the only rider to go under three minutes and 50 seconds, at 3:47.405, a time that would have placed him 14th among the Elite men. His compatriot Magnus Manson took the silver medal, 3.796 seconds back, followed by France's Gaetan Vige, at 4.610 seconds. Henry Fitzgerald (Canada) was 29th.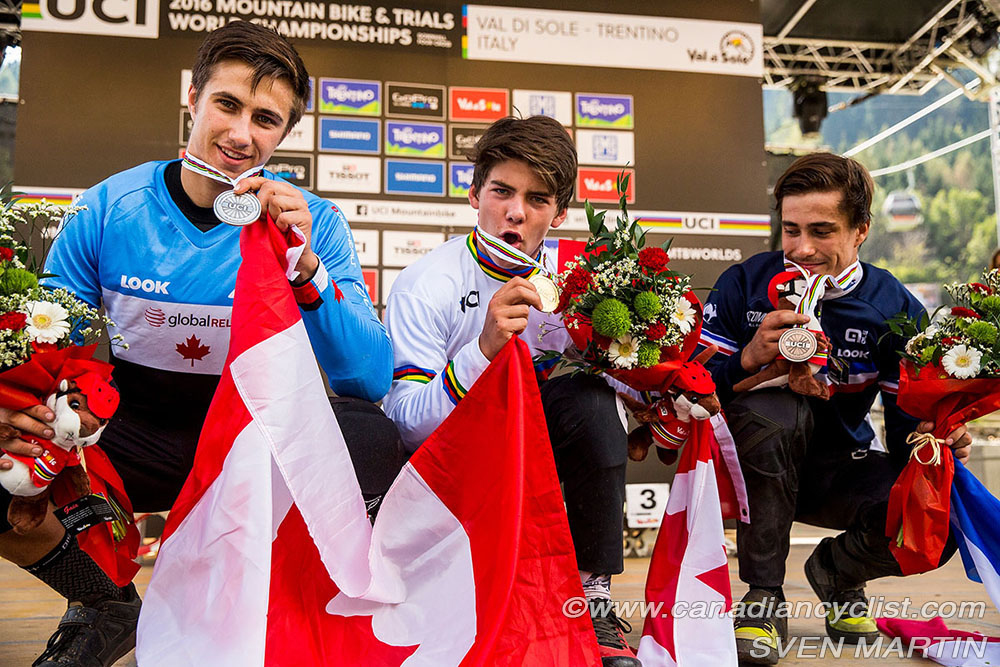 Magnus Manson, Finnley Iles, Gaetan Vige
"It's pretty amazing to be world champion," said Iles. "I did exactly what I wanted to do today, and just put it together. I'm happy with the way I rode and before my run I was just thinking 'push harder than yesterday [in the seeding run, where he was third] and keep it clean'."

"I had some doubts, because I was sore [from a crash], but in my second practice run I nailed everything I wanted to and I was confident coming into it. I just tried to do what I normally do on race day, and I kept it together."

"I've been racing my whole life; from running, and track and field, XC racing and skiing ... and I've had a lot of help in the last couple of years, and now if I think about riding well, then I do ride well. If I think about winning then I just overdo myself and crash."