September 13/16 14:17 pm - Foreman-Mackey Signs Twenty16 Ridebiker in Time for TTT Worlds

Posted by Editoress on 09/13/16

The U.S.-based UCI team Twenty16 Ridebiker has signed 2016 Canadian National Road Champion Annie Foreman-Mackey. Foreman-Mackey, a native to Kingston, Ontario, soloed to victory at the Canadian National Road Championships this past June grabbing her nation's coveted road racing title. The first event with Twenty16 Ridebiker for Foreman-Mackey is the team time trial camp in Boise, Idaho, this month, where the team is preparing for UCI World Championships in October.
Continues below ad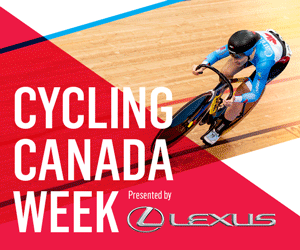 2016 national road champion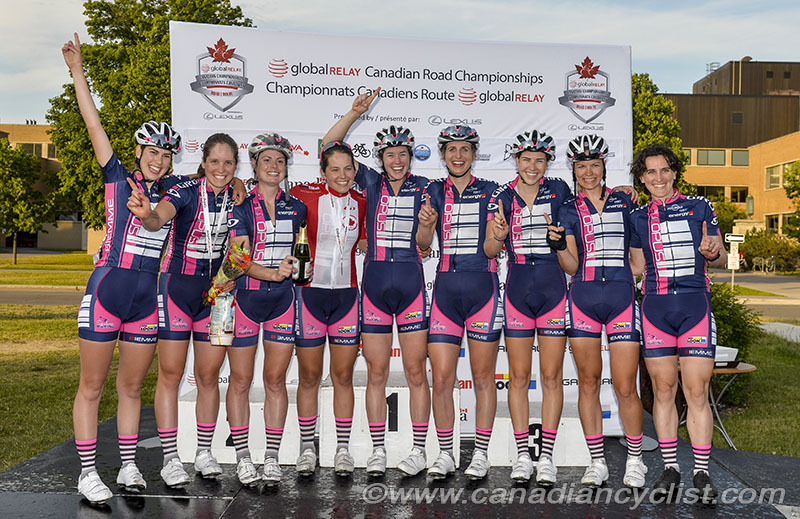 The Cyclery-Opus
"I am beyond excited to be joining Twenty16 Ridebiker UCI Pro Team," says Foreman-Mackey. "I am looking forward to transferring the skills I have learned as a team pursuit rider with the Canadian team to the road TTT event, something I have had an eye on for a while now. Twenty16 has proven that they are a force to be reckoned with, and I am honored to be joining this group of women leading into the World Championships."

Foreman-Mackey was named to the Canadian Rio team as an alternate in the Team Pursuit after her performances in the 2016 Track World Cup series and her bronze medal in the individual pursuit at the 2016 world championships. Mackey moves over to Twenty16 Ridebiker from Canadian domestic development team The Cyclery-Opus.

"I am eager to continue my development as a road and track athlete over the next few years and take on new challenges. The Cyclery-Opus has created a fantastic learning environment over the past couple years, and I am deeply thankful for everything that they have done to help me grow. Moving to Twenty16 Ridebiker is a great next step and I can not wait to see what is in store for the rest of 2016 and beyond," Foreman-Mackey added.

Foreman-Mackey bolsters the 2017 squad with powerful speed, experience at world level on track and rider professionalism with a high level of team tactics.

"Annie comes to the team highly recommended. I love working with the multi-disciplined athlete, over the years we have been able to create a program that works well for both high performance road and high performance track. Annie has been focused on track but has an endurance engine that we are excited to develop for time trial," said Nicola Cranmer, General Manager.

Off the bike, Annie is a passionate self-proclaimed "public health nerd", who strives to address health inequities and advocate for socially responsible health policy decisions. She is currently riding her way through a Masters of Public Health at University of Toronto. TheTwenty16 Ridebiker program is an advocate for educational development of its riders and establishing a life balance, both of which Foreman-Mackey finds beneficial to her cycling career.