June 12/18 13:39 pm - Global Relay Canadian Road Championships is One Week Away

Posted by Editoress on 06/12/18

In one week, the biggest event on the domestic road racing calendar will take place, with the start of the 2018 Global Relay Canadian Road Championships for Elite, Under-23, Junior and Para athletes, to be held in the Saguenay region north of Quebec City on June 21-24. The Road Championships are the most prestigious event on the domestic racing calendar, with the winners of each event awarded a maple leaf jersey to wear in competition around the world for the next year, identifying them as the Canadian champion.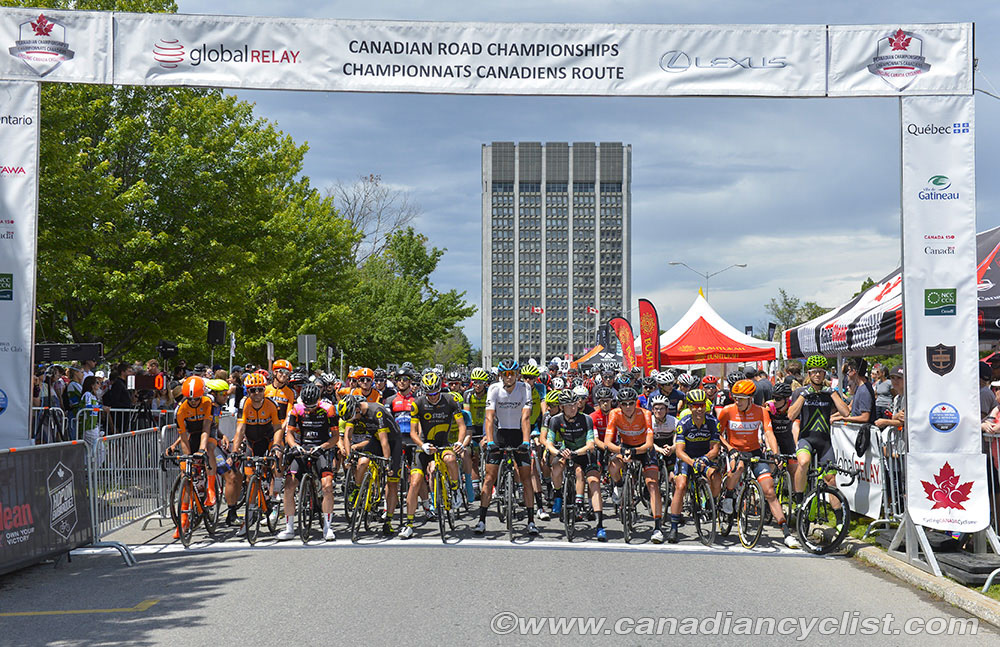 "We are very happy to have the 2018 Global Relay Canadian Road Championships in Saguenay," said Mathieu Boucher, Director of Performance Development at Cycling Canada. "The Grand Prix Cycliste Saguenay organization had to withdraw their event from the UCI calendar because of a conflict with the G7 Summit. When the 2018 Canadian Road Championships became available, it was a natural fit for us to work with their organizing committee. Known for its hospitality and majestic landscape, Saguenay has a lot to offer to the Cycling Community and they are ready to welcome the top Canadian cyclists!"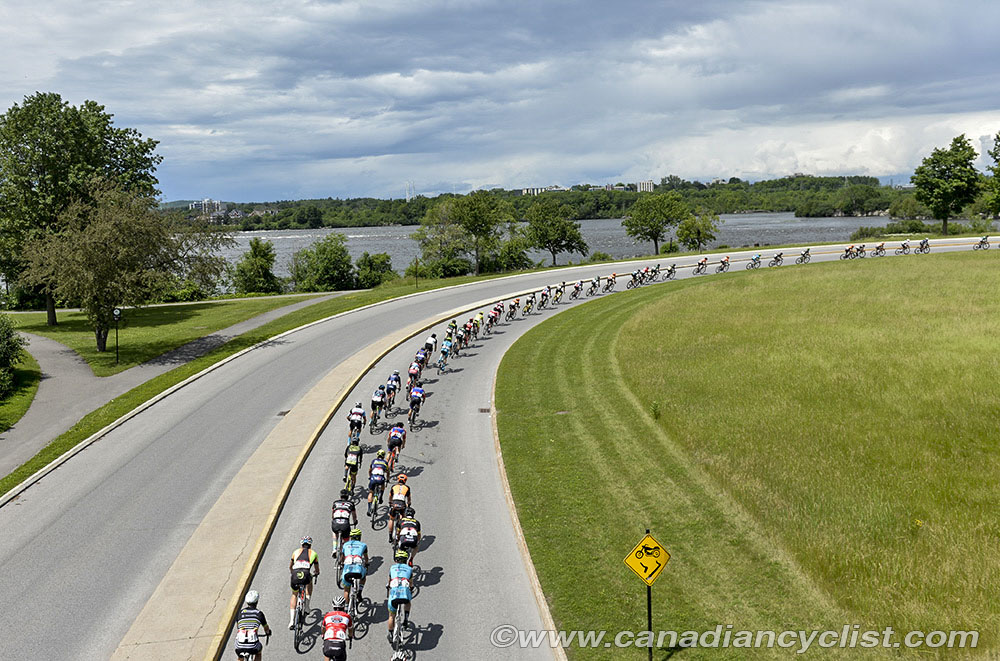 The Championships will feature some of Canada's top professional riders, who rarely have the opportunity to race on home soil. Among the expected riders are defending time trial champions Svein Tuft, a 2008 Olympian and former holder of the Pink Jersey of the Giro d'Italia, and Karol-Ann Canuel, a three time world champion in the team time trial.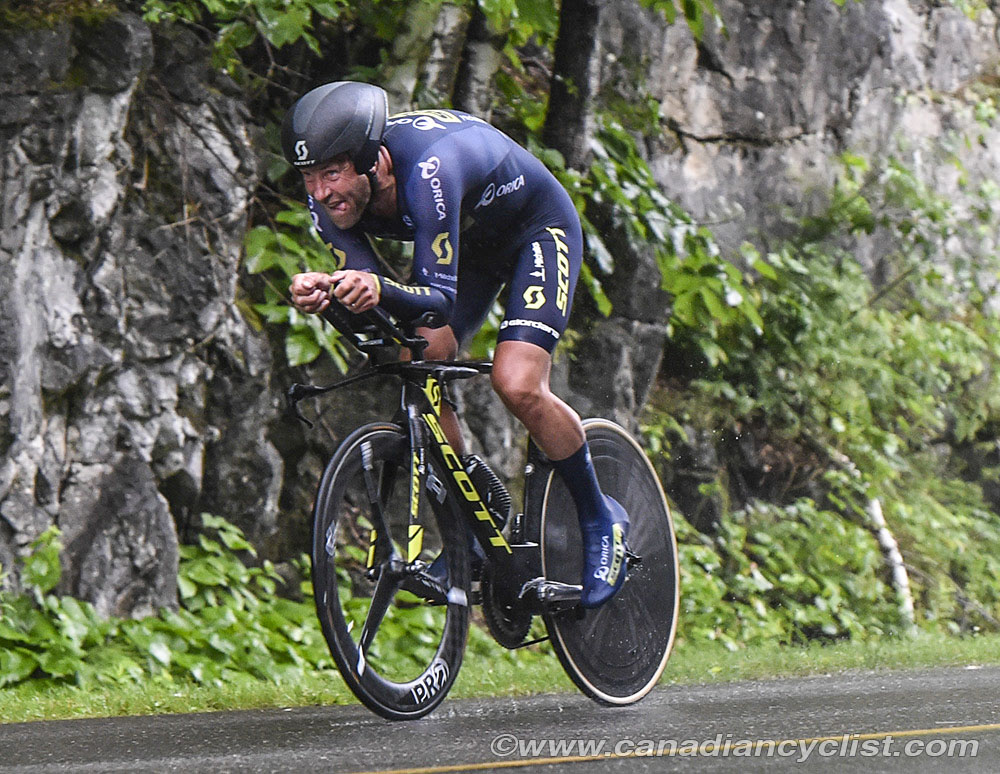 Svein Tuft is the defending Elite Men's ITT champion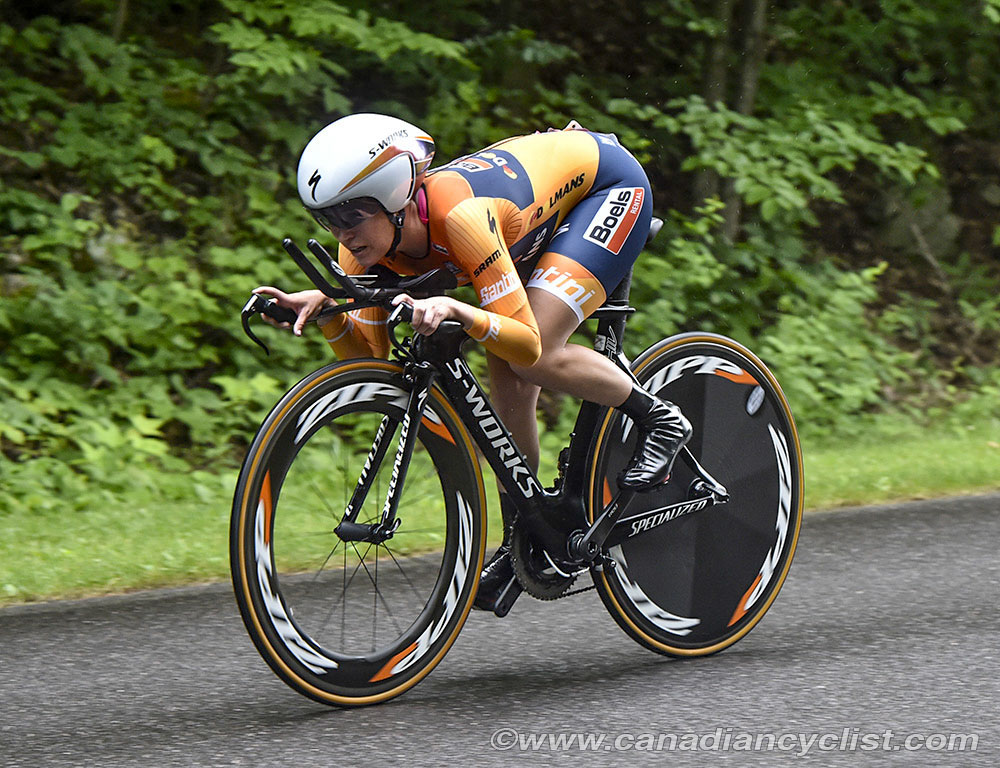 Karol-Ann Canuel is the defending Elite Women's ITT champion
The Championships begin on Thursday, June 21st, in Saint-David-de Falardeau with the individual time trial events for all categories. The road used is located in the national park of the Mountains-Valin, and ends at the base of the largest ski center in the region, offering a beautiful scenery.

Friday and Saturday will see the Road Race titles awarded, beginning with the Para and Junior categories on Friday, followed by the Under-23 and Elite races on Saturday. The road course is a 15.1 kilometre loop in the La Baie-Port Alfred area that includes a difficult ascent, followed by a descent where participants will be able to observe the Saguenay Fjord on the high slopes of St-Jean Road before dropping to the shore.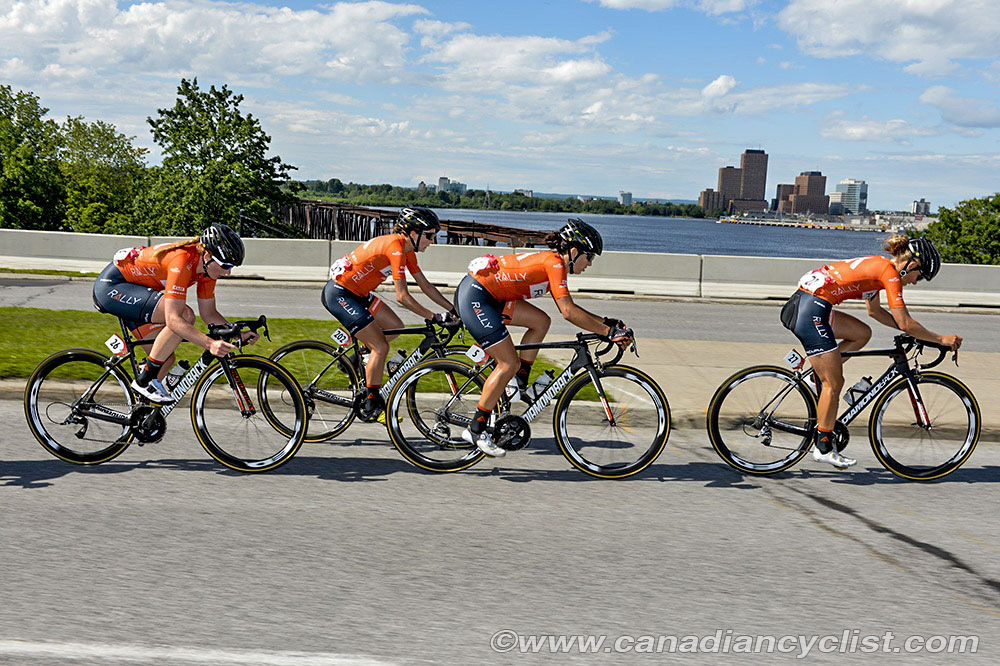 The Championships conclude on Sunday, June 24th, in Chicoutimi, with the Criterium Championships. Criterium racing is exciting and fast paced, on a short circuit with the riders passing by every few minutes. Races last between 30 minutes and one hour, depending on the category. This will be taking place in downtown Chicoutimi in the White House Museum area. The criterium includes six turns over a distance of 1.6 kilometres.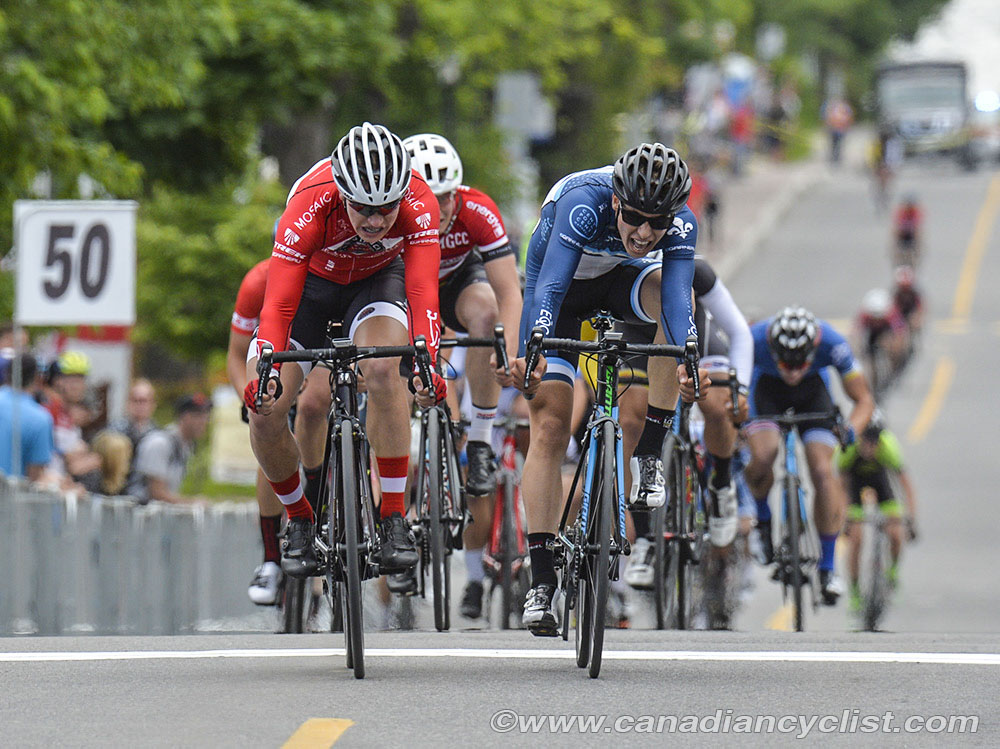 Online registration will close on Friday, June 15, 2018, at 11:59pm (Eastern Time). More information regarding registration can be found HERE.