August 29/18 8:28 am - Peloton Contracting Summer Track Event

Posted by Editoress on 08/29/18

Peloton Contracting Track Race (August 20th)

For the first time the National Cycling Institute Milton hosted a summer track event and attendance was phenomenal with just under 70 youth and adult racers taking to the rail. Racers came from as far away as North Bay and Buffalo New York to kick of the Ontario Track season.

The Canadian National team was out in force with World Champion Maggie Coles-Lister and the Cyclery Racing's Devaney Collier leading the charge. On the men's side two time Winter Olympian and current National Team Pursuiter Vincent de Haitre battled with veteran Ed Veal for supremacy with hoard of young guns hot on their heals.

In the youth races it was a battle between Milton Revolution CC's Simon Hunter and Mayer Mijhawan from Midweek who split the night at two wins a piece.

Executive Director Chris Reid commented, "thanks to Peloton Contracting we were able to do something a little different with this event. We didn't know what the turn out would be like but there had seemed to be interest in hosting a summer event and they allowed us to take the chance, a chance that was rewarded by a fantastic turn out. Having the youth and adults racing on the same night meant that we were able to give some great racing opportunities for the range of young riders that came out- it was cool to see young riders competitive in every category."

The NCIM would like to give a huge thank you to both Peloton Contracting and the Town of Milton for making this event possible!!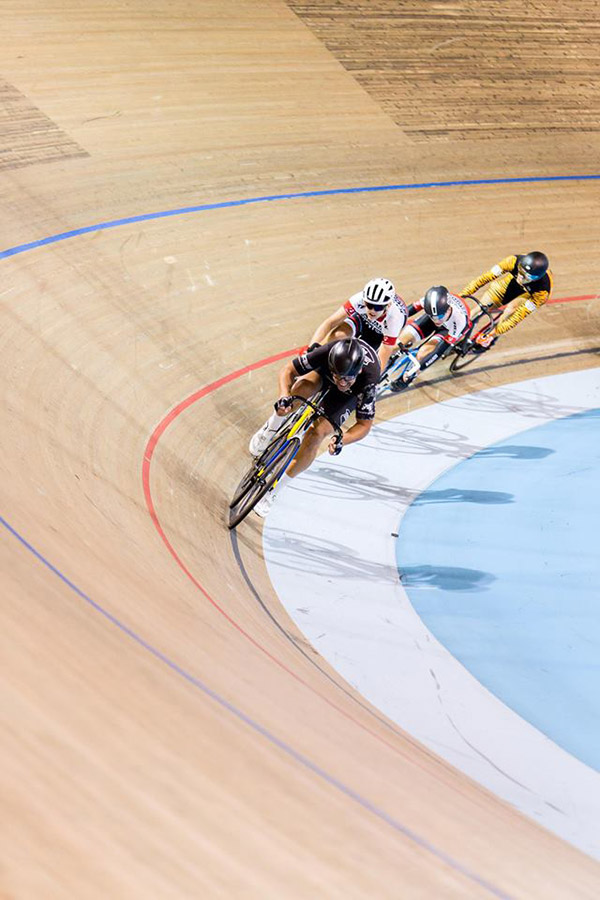 Ed Veal leads the charge. Photo credit Amanda Sarah Cherish photography


Scratch
A Grade
1. Vincent de Haitre
2. Enrico Traini
3. Tomer Shaher

B Grade
1. Brett Stoppa
2. Evan Szemeczko
3. Luciano Serafino

C Grade
1. Bruce Canacho
2. Charles Bergeron
3. Alison Merner

Youth
1. Simon Hunter
2. Mathew Whitehouse
3. Nate Ash

Keirin
A Grade
1. Vince de Haitre
2. Fabian Lamaz
3. Todd Scheske

B Grade
1. Evan Szemeczko
2. Kelsey Mitchell
3. Miriam Brouwer

C Grade
1. Cole Dempster
2. Alison Merner
3. Charles Bergeron

Youth
1. Mayer Mijhawan
2. Simon Hunter
3. Nate Ash

Snowball
A Grade
1. Ed Veal
2. Vince de Haitre
3. William Trischuk

B Grade
1. Brett Stoppa
2. Evan Szemezko
3. Luciano Serafino

C Grade
1. Alison Merner
2. Charles Bergeron
3. Cole Dempster

Youth
1. Simon Hunter
2. Bennen Macewan
3. Nora Linton


Points
A Grade
1. Ed Veal
2. Vincent de Haitre
3. Tomer Shaher

B Grade
1. Brett Stoppa
2. Eric Curtis
3. Miriam Brouwer

C Grade
1. Roger Waithe
2. Madison Dempster
3. Cole Dempster

Youth
1. Mayer Mijhawan
2. Nate Ash
3. Simon Hunter
Courtesy Chris Reid