November 1/18 16:24 pm - Canadian Breaks 24 Hour World Record at Time Trial Championships

Posted by Editoress on 11/1/18

A Canadian rider from Surrey, BC, has finished second in the Solo Female division for 24 hours at the 6-12-24 Hour World Time Trial Championships in Borrego Springs, California, breaking the existing world record (and setting a Canadian record). The ultra endurance event takes place annually, and draws everyone from novices to elite endurance athletes.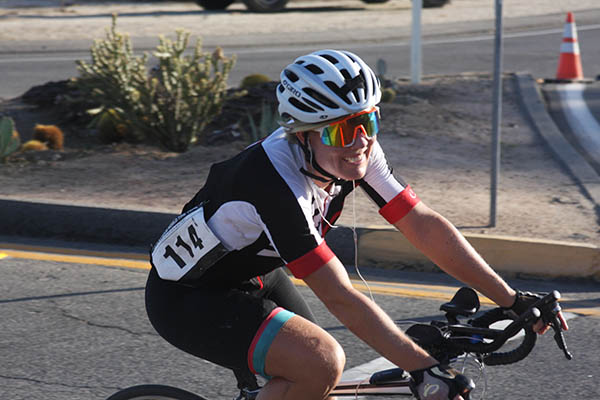 Meaghan Hackinen rode 456 miles (733.8 kilometres) in 23:57:24 to win the women's 30-39 category, finishing second overall among women and seventh overall (men, women, teams). She broke the existing course record by over 20 miles (32 kilometres), completing the same number of laps as the world champion, Jennifer Orr, but was three and a half minutes slower than Orr after chasing all race. Christoph Strasser broke the previous world record in the men's category, covering 567.6 miles (913 kilometres) in 23:40:06.

"I went into the race with the audacious personal goal of completing 400 miles (644 kilometres) in 24 hours," said Hasckinen. "I never dreamed that I'd end up chasing down the lead and breaking the previous women's course record!"

Full results can be found Here.