July 31/19 16:26 pm - Pan Am Games Profile - Kelsey Mitchell

Posted by Editoress on 07/31/19

Kelsey Mitchell is from Sherwood Park, Alberta, and is the newest member of the national track team, having only been involved in cycling since the end of 2017. The 25 year old's talent is obvious, with a national title in the Sprint last year, plus bronze medals in the Keirin and 500M Time Trial. This past January Kelsey represented Canada at her first World Cup in Hong Kong, where she finished an impressive sixth. Kelsey will be competing in the Team Sprint [with Amelia Walsh], Sprint and Keirin.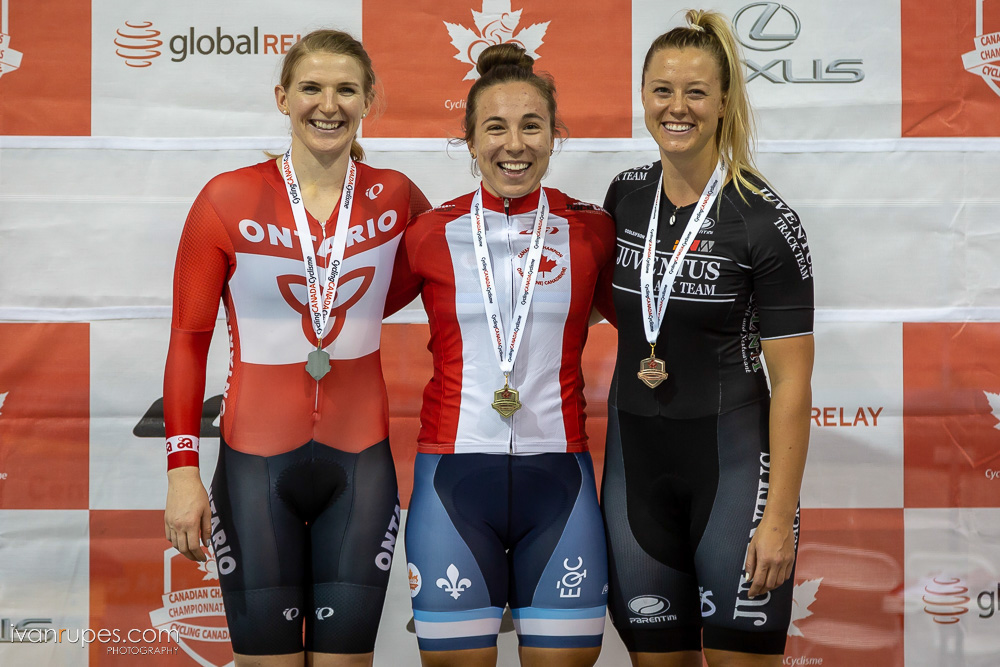 2018 Track Nationals - Bronze medal 500TT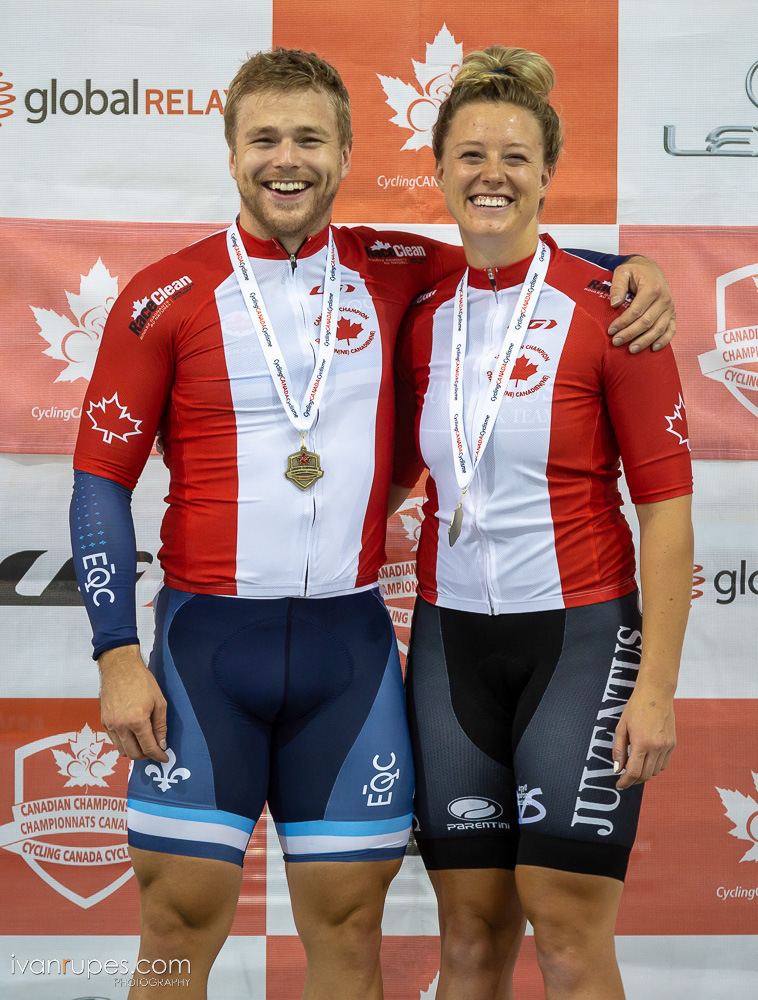 2018 Track Nationals - Gold medal Women's Sprint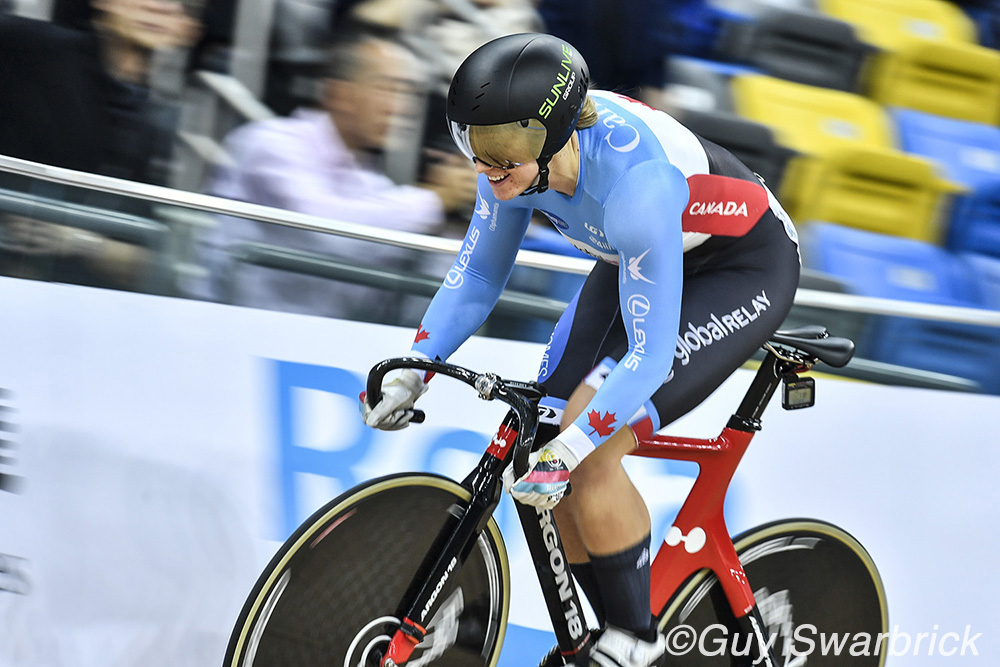 2019 Hong Kong World Cup

"I started cycling in December 2017, and I got into it through the RBC Training Ground identification program. Cycling Canada reached out afterwards because of my power numbers, and that's it."

"I played soccer my whole life, plus basketball, volleyball, track [athletics]. I did university soccer, five years, and then after ... I feel that you have to start soccer at a younger age to go up through the program."

"At first, I was not a fan at all of track cycling. I started in the winter, in Edmonton, so I was stuck inside on the rollers and a stationary bike. But then, once I got on the track ... I love the speed, I love how hard you can push yourself. It's awesome."

"I think right now the event where I get the best results is the Match Sprint, but I think I have a lot of potential to do well in the Keirin. I'm still learning how to use other people and not make it too hard on myself in the Keirin, but it's coming."

"I'm super excited to be representing Canada; my parents are coming down to Lima. I think I'm ready for it, and I'm hoping to podium in all three events. This is definitely a stepping stone to Tokyo."