September 26/19 16:11 pm - Road Worlds - Junior Men's Road Race: Part two

Posted by Editoress on 09/26/19

Continued
As they started the final two laps, Alessio Martinelli (Italy) broke clear to chase solo, with four forming a final group that would fight for bronze - Sheffield, Enzo Leijnse (Netherlands), Garofoli and Vegard Stokke (Norway). As Simmons came in 56 seconds clear of Martinelli, Sheffield won the sprint for bronze ahead of Leijnse.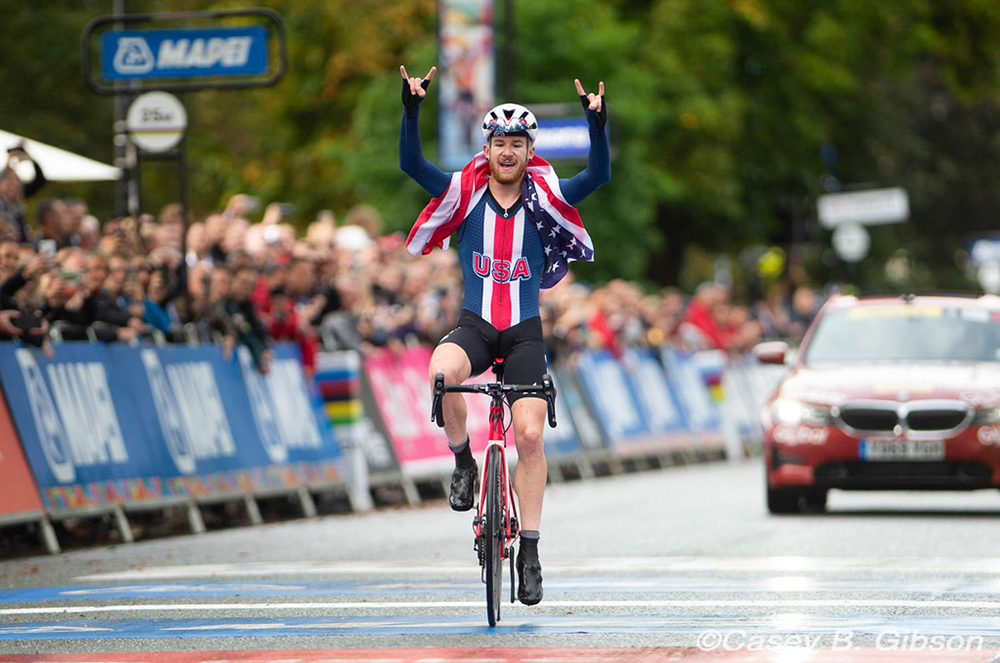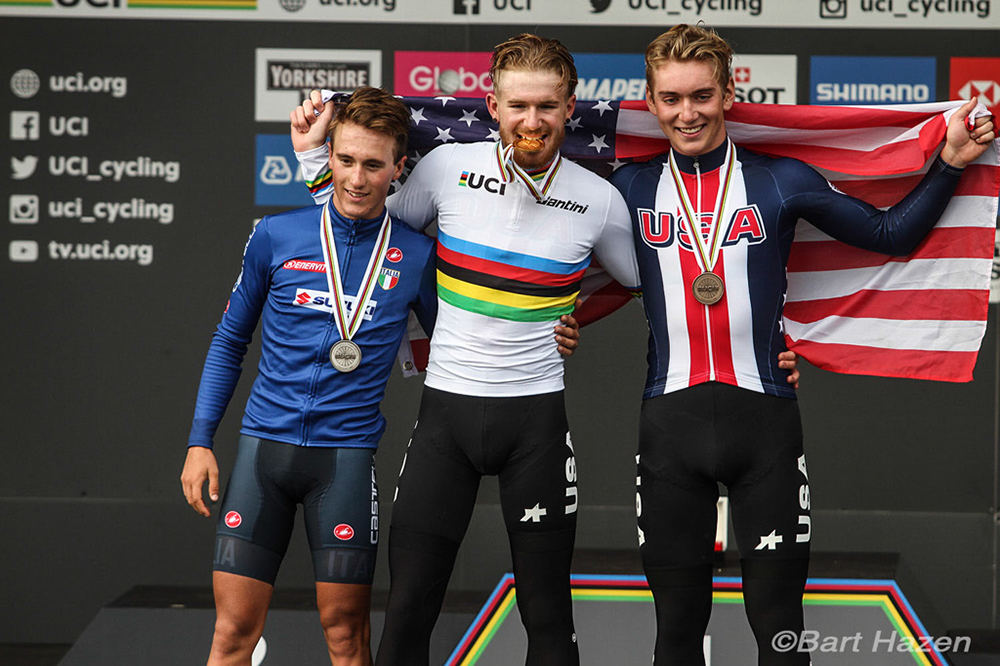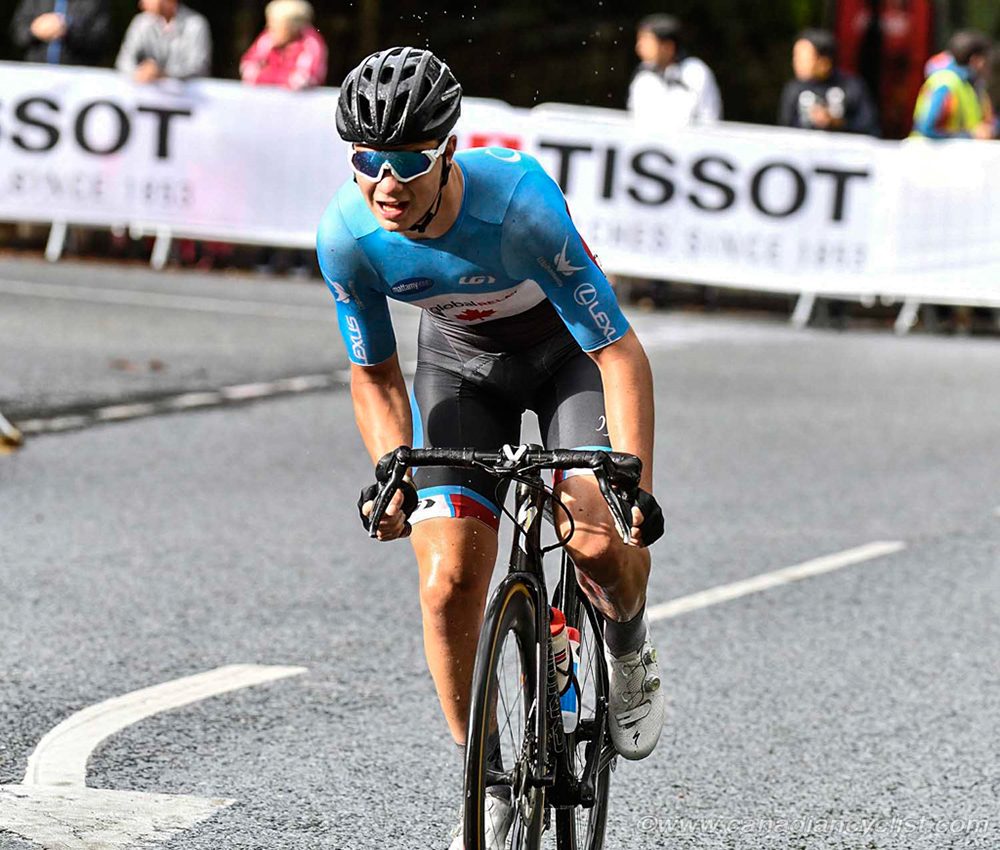 Raphael Parisella
Lukas Carreau finished in the same group with Parisella, in 61st place. Riley Pickrell and Jacob Rubuliak were listed as DNF, after organizers closed the final 500 metres of the circuit, since they were over the time limit.

"It was my first experience in Europe," said Parisella, "and it was pretty hard - technically and in positioning, because it was super aggressive. I was not well placed at the bottom of the big climb 100 kilometres from the finish (Kidstones Bank), so I was caught behind the split there. Lukas and I rode really hard for the rest of the race, did some attacks to move up, but when we reached the circuit it was just about surviving. In the final sprint up the little climb I was able to pass some guys. I think I can take a lot of experience from this race; it's a steep learning curve, but you have to pass through it. In Quebec, the finish is pretty aggressive for the last ten K, but here it was like that for 150 K, so it's hard to cope with that mentally and not lose positions."
Rohan Dennis Dominates Worlds TT
Dygart Dominates Elite Women's TT, Canuel 12th
Road Worlds: U23 Men ITT results
Road Worlds Day 2 - Junior Women & Men ITTs
Road Worlds: Junior Women ITT results
Road Worlds: Junior Men ITT results