February 1/20 23:36 pm - Chernove Wins Two More Medals at Para Worlds

Posted by Editoress on 02/1/20

Canada's Tristen Chernove won his second and third medals of the Para-cycling Track World Championships on Saturday, Day 3 of these Championships taking place on home soil in Milton, Ontario, at the Mattamy National Cycling Centre. Canada now has four medals at these championships - one gold and three silver.

Chernove came into the final race of his C2 category second in the standings behind Alexandre Leaute of France, as the riders started the Scratch Race, where Chernove was the defending champion. Chernove rode a smart, tactical race, however, unheralded Spanish rider Maurice Eckhard snuck away in the final six laps and opened a gap when the favourites hesitated. Chernove attacked in the final lap and a half, but was half a bike length short at the finish line, having to settle for silver in both the race and the overall Omnium championship after four events.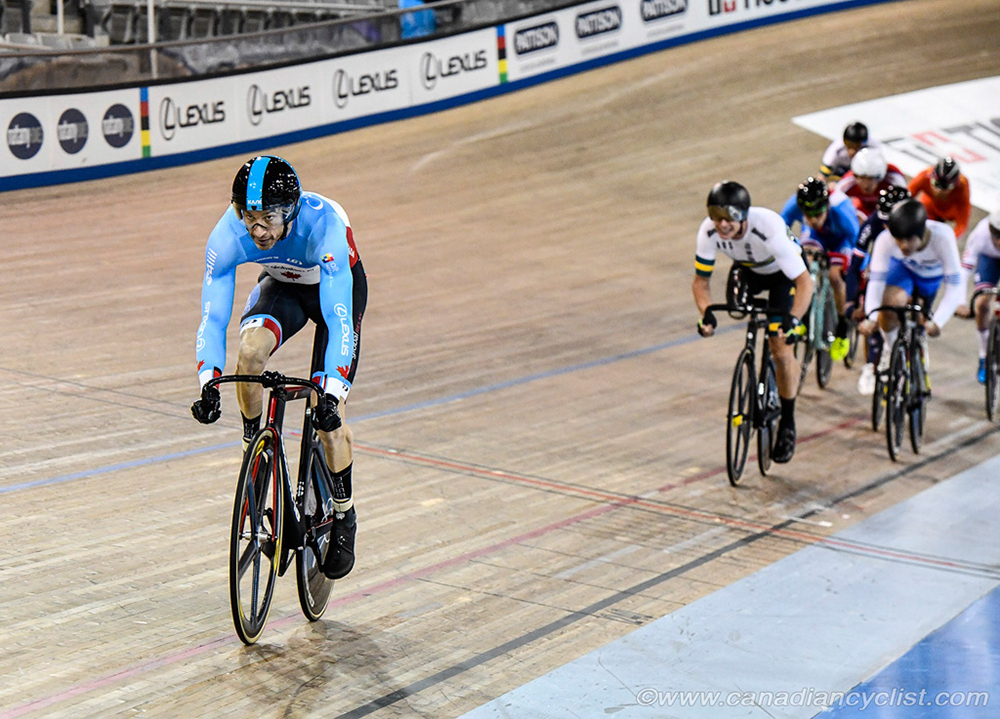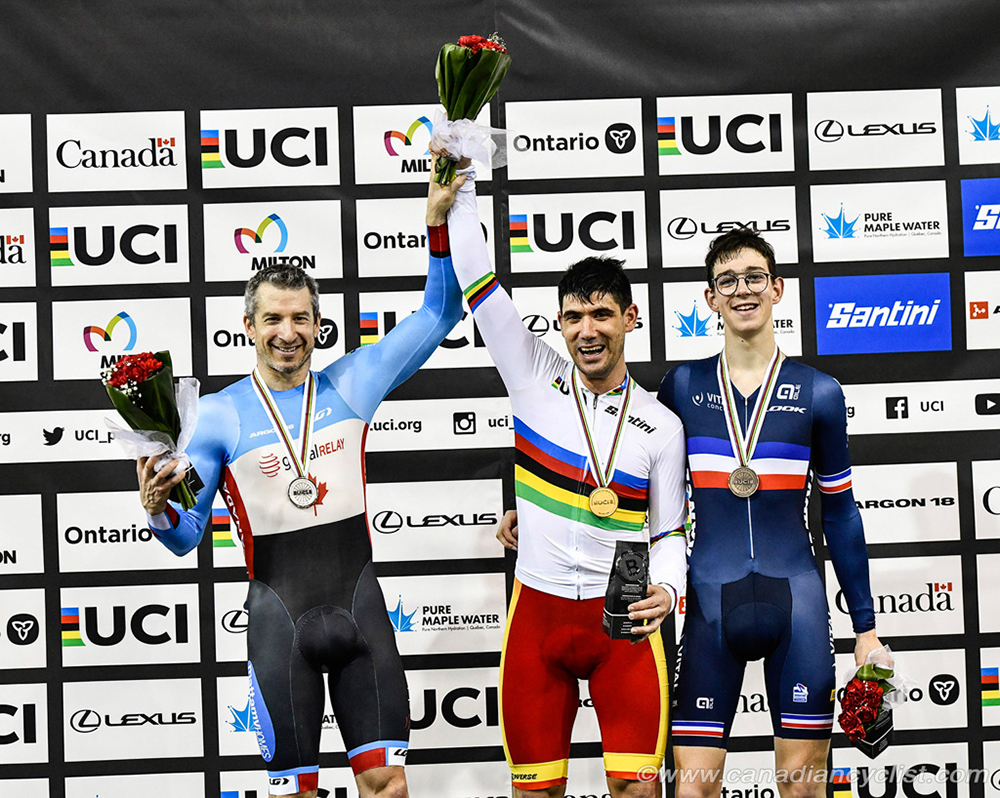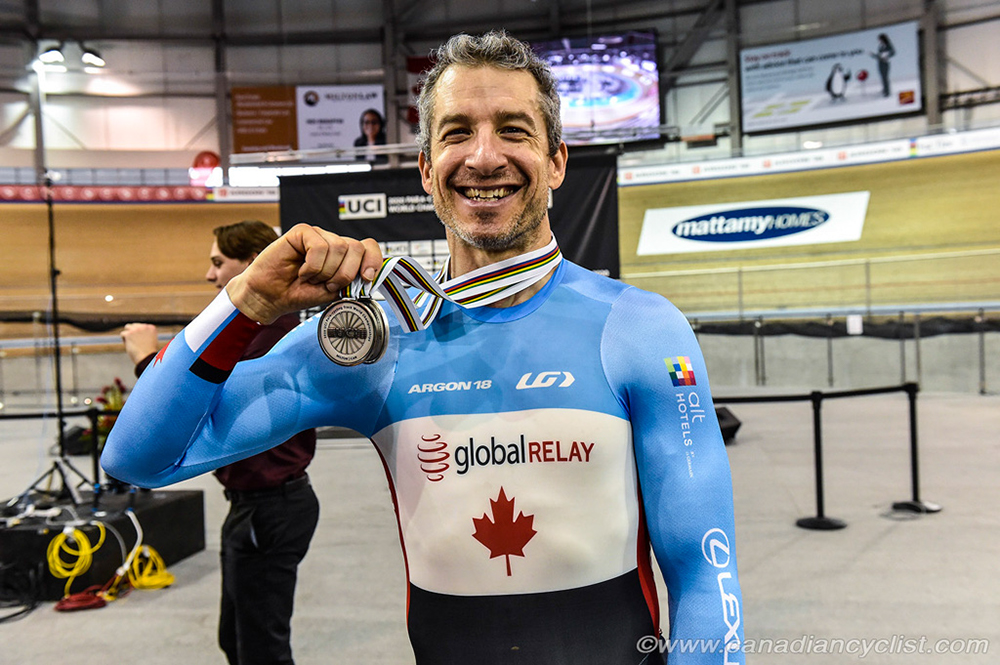 "This was a hard one to live with," admitted Chernove. "I feel good about the race and the way I raced. I stepped up my confidence again after a pretty rough start to the weekend. Maurice got the win, which is terrific for him. He is not often thought of as a threat, and he exploited that really well. With a couple of laps to go I realized it was up to me, and I had to risk burning matches. I reeled him in, but was just a second or two, too late."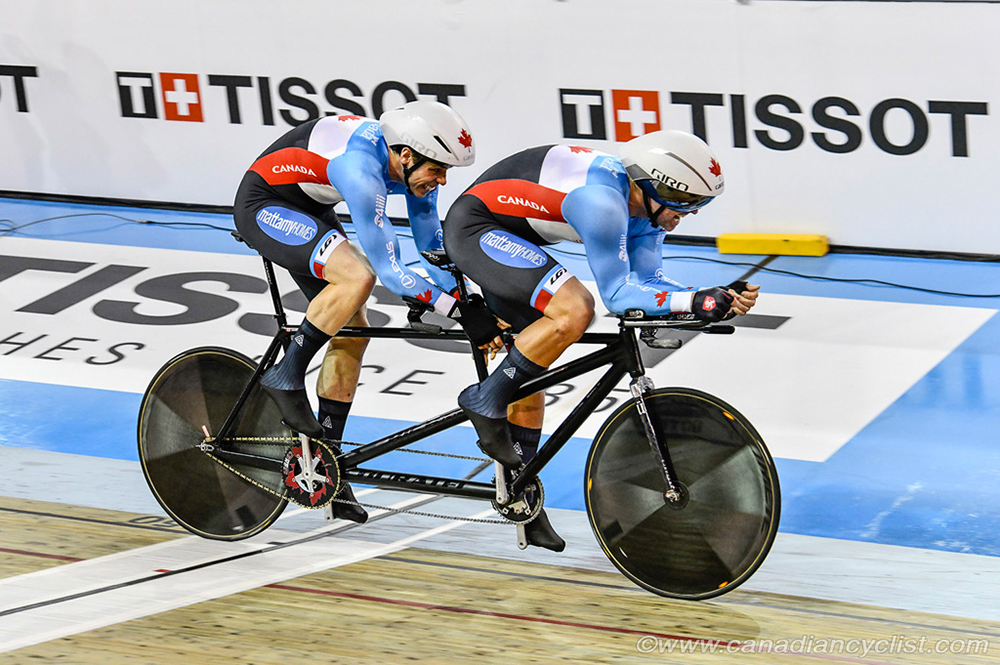 In other Canadian results, the new Canadian men's tandem team of Lowell Taylor and his pilot Ed Veal set a new Canadian record in their first ever attempt at the 1000 metre time trial, with a time of 1:04.722, while Keely Shaw came within 75-thousandths of a second of winning the bronze medal in the C4 women's Individual Pursuit. Marie-Claude Molnar finished fifth in the final event of the C4 women's Omnium competition, to end up sixth overall, while Ross Wilson crashed in the final laps of the men's C1 Scratch Race, but still finished seventh overall in the Omnium competition.

Records continue to tumble at these championships. A total of 34 world records have been set over the first three days of competition - which is actually a record for the number of world records!
Gold Medal for Kate O'Brien on Day 1 of Para Track Worlds
Chernove Wins Silver on Day 2 of Para Track Worlds