September 18/20 10:58 am - Congratulations to Catharine Pendrel

Posted by Editoress on 09/18/20

We have been sitting on this for a little while, but now we can finally announce that former world champion and Olympic bronze medalist Catharine Pendrel and her husband Keith are expecting their first child early in the new year.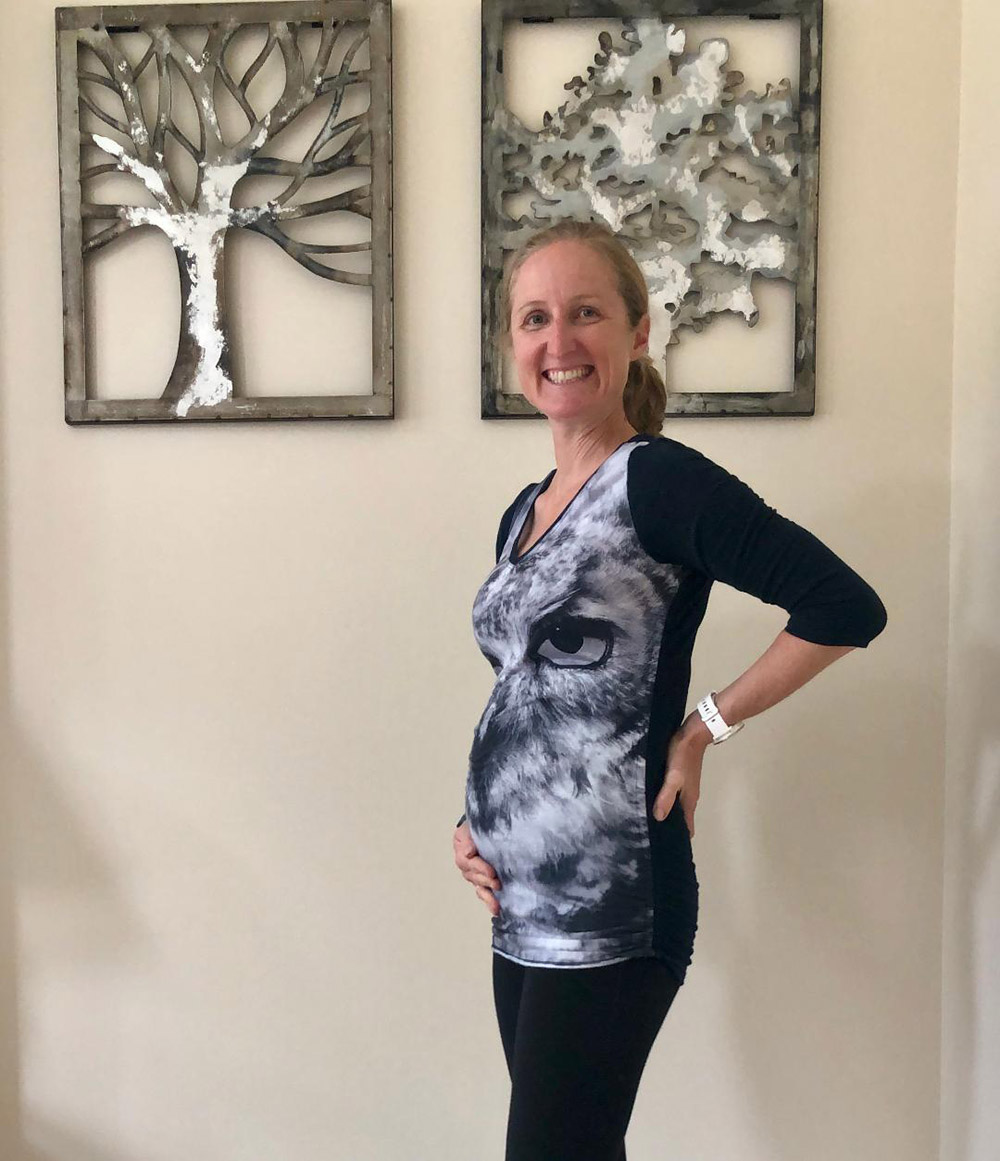 Catharine spoke with us from her home in Kamloops, BC, and, now that she is releasing the news publicly, here is our chat:

Canadian Cyclist: First of all, congratulations!

Catharine Pendrel: Thank you. This is some different news for this summer. The due date is February 3rd, so I'm at the halfway point this week. There's the pregnant athlete you want to be, and the pregnant athlete you can be ... I've had my expectations changed a little bit!

I'm still optimistic about next year and the ability to get back in [to competition]. I've chatted with recent mom athletes, like Sonya Looney [24 Hour world champion] and Kikkan Randall [Olympic gold medalist, XC skiing] and they both said that pretty much at three months they felt back to race form. So I'm hoping that can be me.

I've re-signed with Clif for next year and we also have the ability that Keith can take paternity leave, so we are going to try and make high level racing a go and see how it works out.

CC: Have you talked with Gunn Rita Dahle-Flesjaa [Olympic and world mountain bike champion], because she probably the one person who can most closely relate to you in this situation.

CP: Yeah, I haven't yet because we [have been] keeping a closed inner circle at the moment, but definitely I hope to. But with World Cups and world championships coming up and my name not on the list, I'm sure a lot of people have had some questions ... we've been waiting for the 20 week ultrasound.

CC: You preempted my question about returning to racing after your baby is born ...

CP: This whole thing is pretty new, so we are figuring out what that will look like, but ... I had planned on this being my last year of World Cup racing and hopefully an Olympics. That didn't get to happen, so I had to decide what I wanted next year to look like. I do want to have that final year of World Cups and see how it goes. It's a new challenge, a different challenge, and I'm sure it will be a huge learning curve, but we are ready for that.

CC: So what are you up to these days? Are you still doing any riding?

CP: I'm feeling pretty good now. I did go through a tough time and some complications and wasn't able to ride, but now I've been able to get back at it; I had a new bike arrive yesterday, because you breathe really hard and you go really slow up hills when you are pregnant!

I did my first ride on an E bike yesterday! I got the Specialized Turbo Levo SL mountain bike. I have been really trying to ride within aerobic zones but heart rate and weight are both up with pregnancy, so having some wattage help on the climbs feels wonderful, as otherwise I just crawl! 150 mm of suspension is also a more upright and plush ride which helps a lot.