January 30/21 15:36 pm - Maghalie Rochette Interview - A Challenging Season

Posted by Editoress on 01/30/21

Maghalie Rochette, 16th in Elite women on Saturday at the world championships, spoke to us about the struggles with racing this year:

"I'm pretty happy, honestly," said Rochette. "It's been my worst season ... maybe ever? On October 1st we arrived in Europe and haven't been home since, so since then, David [Gagnon, partner/manager] and I have been living out of our luggage and moving from one place to another. It's been challenging, to say the least."

"I'm proud of both of us, because through all of this we never gave up. I also got injured [ankle] and we had to deal with COVID ... I mean, challenging is definitely an understatement. But I'm pretty proud because we just kept fighting as much as we could and kept doing our best effort, week after week."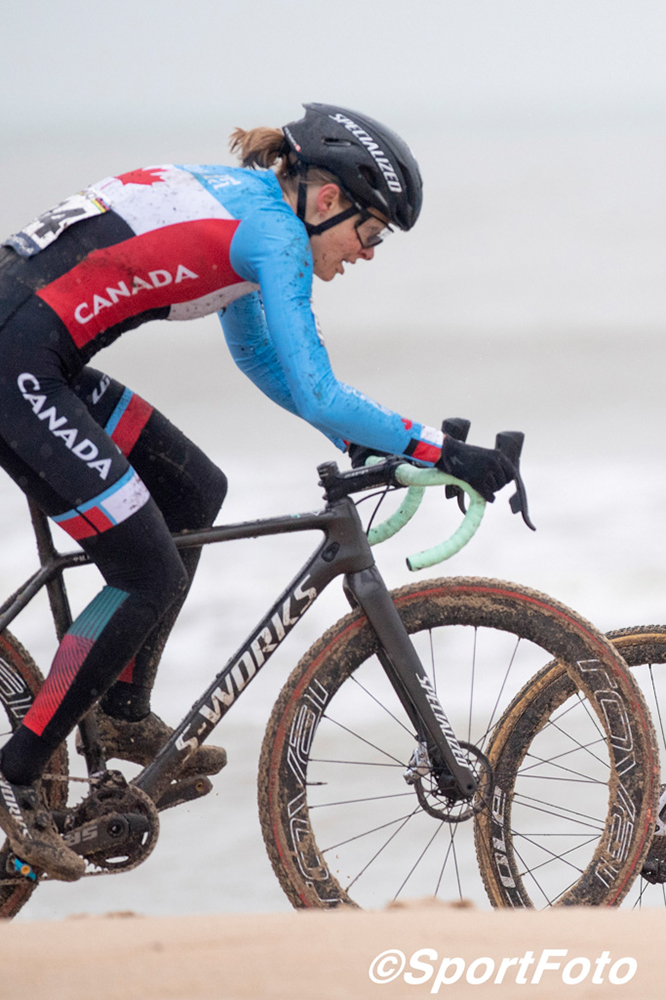 "I finished 16th today, and that is definitely not a result that I was dreaming of. I know I'm able to do better. It was a sand race with a lot of running and I haven't been running much since I sprained my ankle a few weeks ago. But all that considered, I'm really happy because I feel like I fought the whole race. At one point I was really far [back], and I knew in my head that I wouldn't be happy if I stopped fighting. So I kept fighting and picked off place after place, and when I crossed the finish line, I knew that was the best I could do. Although it's not a stellar result, I'm really happy with it."

"Now we are going home, and arriving just before Canada imposes quarantine in a hotel, so we're really excited about that. I don't think I would have survived another two weeks of not being home!"

"This year, it would have been easier to just stay home and not race, and a lot of people chose that option. For me it wasn't an option. I wanted to race, and also ... it's my job. I'm really grateful for all the companies that kept supporting me this year, even though there was COVID and all that. So I really wanted to come and do whatever I could to represent them in the best way I could."

"I know I wasn't on the TV coverage to much this year, but hopefully it inspired you to ride and keep pushing yourselves. So thank you for everyone for cheering; as I said, it wasn't my best year, but somehow I finished the year more motivated then I remember being in the last few years. Next year, we'll have a cool season in North America, including the the world championships in Fayetteville [Arkansas]. So, I'm finishing the season with a lot of things to work on and a lot of things I know I can improve on."