February 6/21 12:50 pm - Jaroslav Kulhavy to Focus on Marathon in What is Likely His Final Season

Posted by Editoress on 02/6/21

Czech mountain bike star Jaroslav Kulhavy, the 2012 Olympic champion, will be switching his focus to marathon from cross-country, in what is expected to be his final season on the international circuit.

Kulhavy, 36, was one of the dominant riders of the early 2010s, with 2011 his most successful season, a year that saw him become world champion in both cross-country and marathon, and World Cup champion. The following year he won the Olympic title in a sprint finish against Nino Schurter. Since 2016 (when he won the silver medal at the Rio Games), Kulhavy has struggled with injuries and form, and has not been a contender in the cross-country. In the endurance stage race Absa Cape Epic, he won in 2018 (with Howard Grotts) and 2013 (with Christoph Sauser). He will ride in 2021 for the domestic Ceska sporitelna - Accolade team, staying on Specialized equipment, as he has for almost all of his career.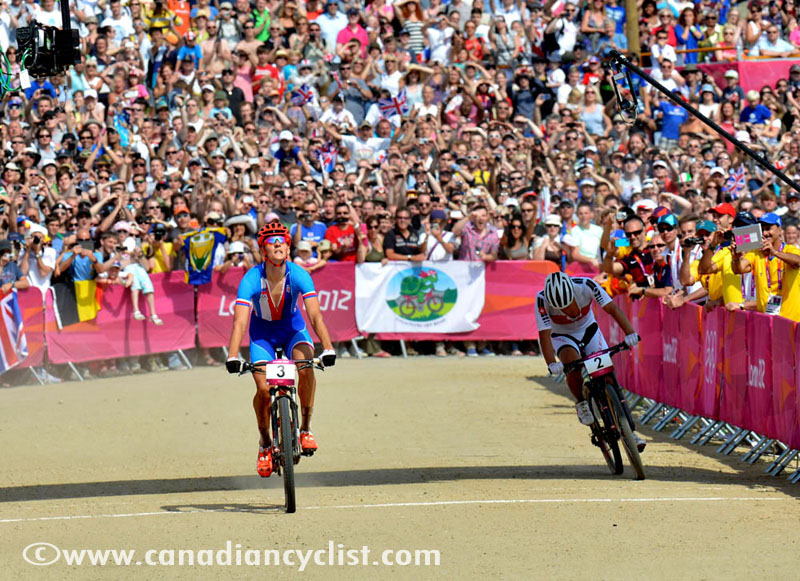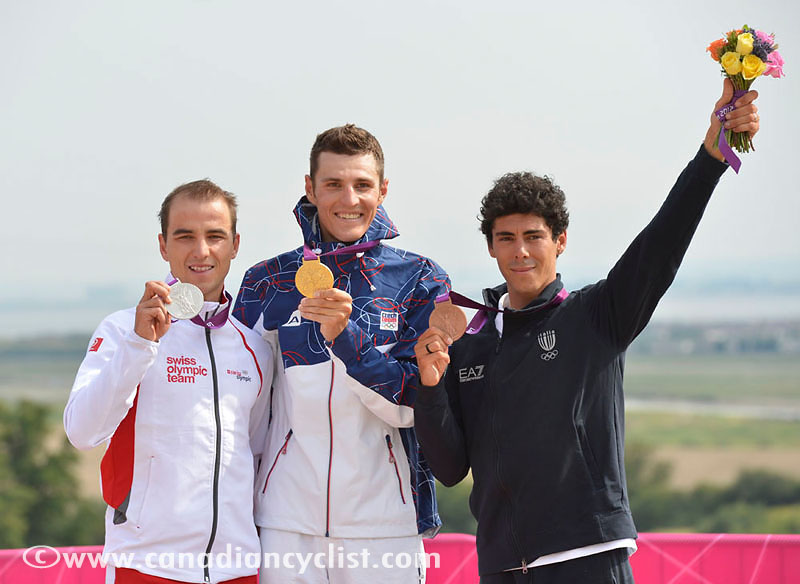 2012 Olympic Games, London
Jan Nemec, from MTBS.cz, provided us with this report:

Two-time Olympic medalist Jaroslav Kulhavy changes his jersey. After a two-year intermission, when he rode alone in his own team, he is returning to the big team, and in the coming season he will ride in the Ceska sporitelna - Accolade team colours. This was officially announced on Friday by the team manager Radim Korínek and Brand Activation, the leader of Ceska sporitelna Radomil Stumpa, who immediately adds: "Ceska sporitelna has been the general partner of the team since 1994. During these 28 years, a number of great bikers have been involved in our team, winning many valuable trophies. We are therefore very pleased to be able to welcome in our team one of the world's biggest mountain biking stars, Jarda Kulhavy, who won the highest award in the MTB category. It will help us to support our new program. Together with Tomas, Matous and Marek they will form a very strong team ."

Kulhavy said, "I'm glad to be back on the team. After last year, I wondered if I would continue at all, but the 2020 season was only half of one. In such a situation, therefore, it occurred to me to finish. We have had several joint partners with Radim Korínek and his team for a long time, such as Ceska sporitelna, Specialized, Nutrend. I brought some of my partners to the team, such as Kalas Sportswear or Best of British cars, so it is such a logical outcome of the cooperation between us and our partners."
Kulhavy, plans to race at least this year. However, the cross-country in which he won the most of his titles is on the second track. "A world marathon series and a separate marathon ranking have been created, so new possibilities are opening up where I and the whole team can succeed. So it all started to make even more sense and I'm really looking forward to the season. I have already ridden Brasil Ride and Epic Israel with Matous Ulman. I will ride cross country only minimally and only in the Czech Republic, I would like to experience Nové Mesto na Morave again with spectators," said Jaroslav, who made it clear that he does not really see his participation in his fifth Olympics.

"We have one starting spot and clearly the best Czech is currently Ondra Cink, I can't fix myself on it, I have to focus on other more realistic goals."

Jaroslav Kulhavy was to participate for the first time in the new jersey at the Mediterranean Epic stage race in Spain next week. However, due to the pandemic, it is postponed. "The racing program will consist mostly of marathons and stage races; originally we were supposed to start the first race of the Mediterranean Epic season next week, but they moved it to the end of March. It is hard to say when I will start. Then there should be the Andalucía Bike Race and the 4 Islands that overlap, so maybe we will participate in both stages at the same time."

"We would like to go around the whole series of races in the world marathon series; stage races Epic Israel, Cape Epic or Brasil Ride. And, of course, domestic marathons and the series Kolo pro zivot," Jaroslav explained his program. "I feel good now, I have two training camps behind me without any major illness. I hope that it will continue to do so until I start to work on an intensity that my body has not allowed me to go back to for the last few years. Maybe this year I'm already set up to roll it over and it will work. The question is when will it all start working."

Team
Jaroslav Kulhavy
Matous Ulman
Marek Rauchfuss
Tomas Visnovsky
Josef Hladík
Jan Reiner
Katerina Drhova