April 13/22 14:05 pm - Junior-U17 Track Nationals Point to a Strong Canadian Future

Posted by Editoress on 04/13/22

Five months after the pandemic-delayed 2021 Junior-U17 Track Nationals, riders from across Canada gathered again at the Mattamy National Cycling Centre for the 2022 edition. While a number of former stars have moved up and out of these age categories, some new talent has emerged, as evidenced by the racing over three days last weekend.

Carson Mattern, returning as a second year Junior and the current Scratch Race world champion, was the most dominant rider in Junior Men, winning all nine of the events he entered; skipping only the Keirin. He also set a new Canadian record for the Individual Pursuit - over two seconds faster then the previous record of Dylan Bibic, and less than half a second behind the current world record. The only other Junior man to win a title was Noah Rubuliak (Cycling BC), in the Keirin.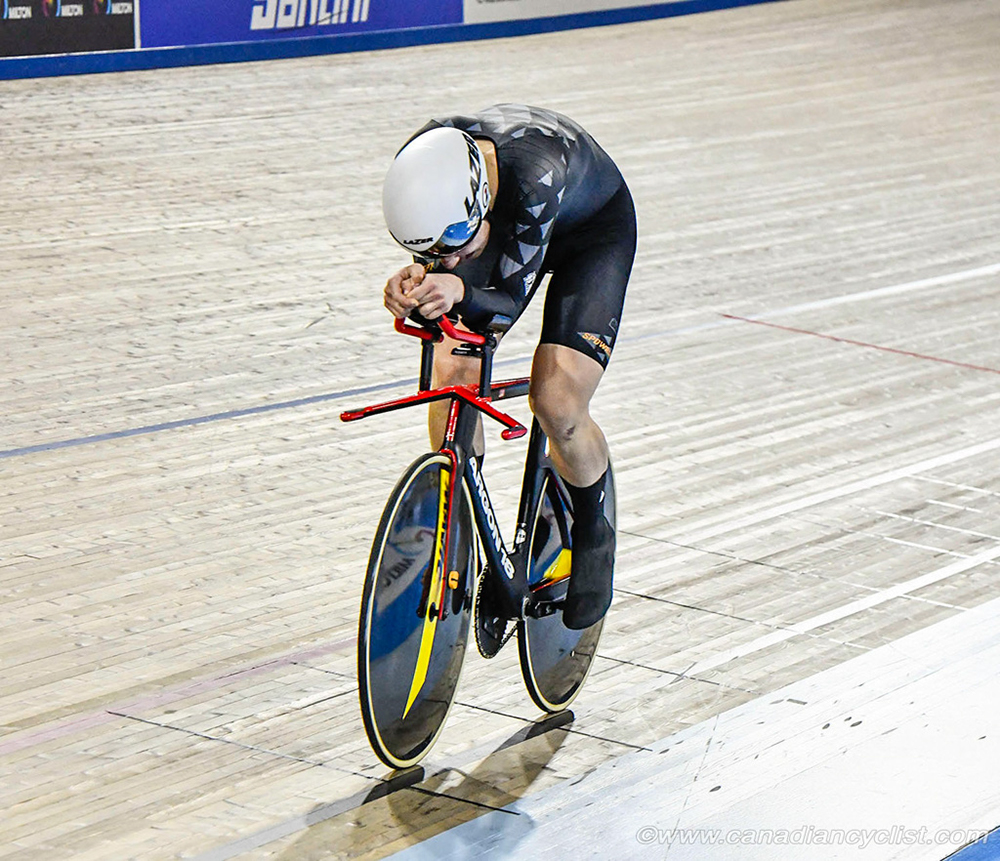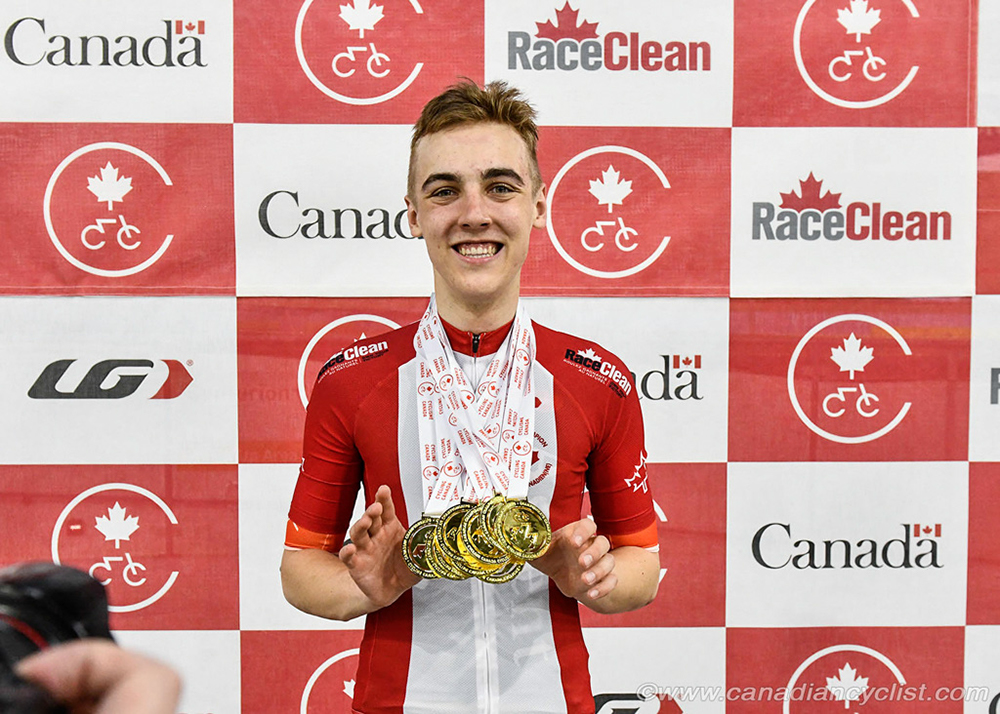 Carson Mattern
Junior Women had three riders divvy up the ten titles on offer, with Kiara Lylyk (The Cyclery) taking six, followed by Vanessa Montrichard (Team Hamilton) with four and Penelope Primeau (Equipe du Quebec) with two. Lylyk and Montrichard were both on the winning Team Ontario squads for the Team Pursuit and Team Sprint.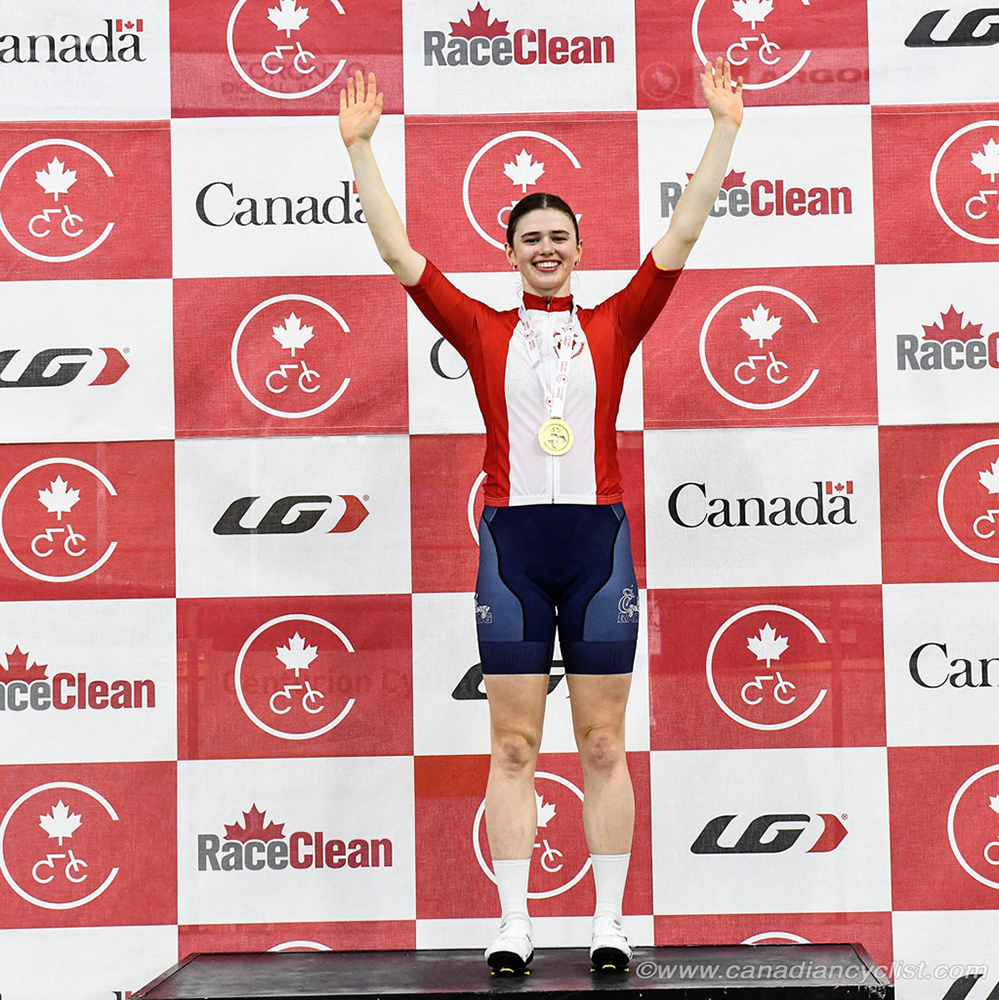 Kiara Lylyk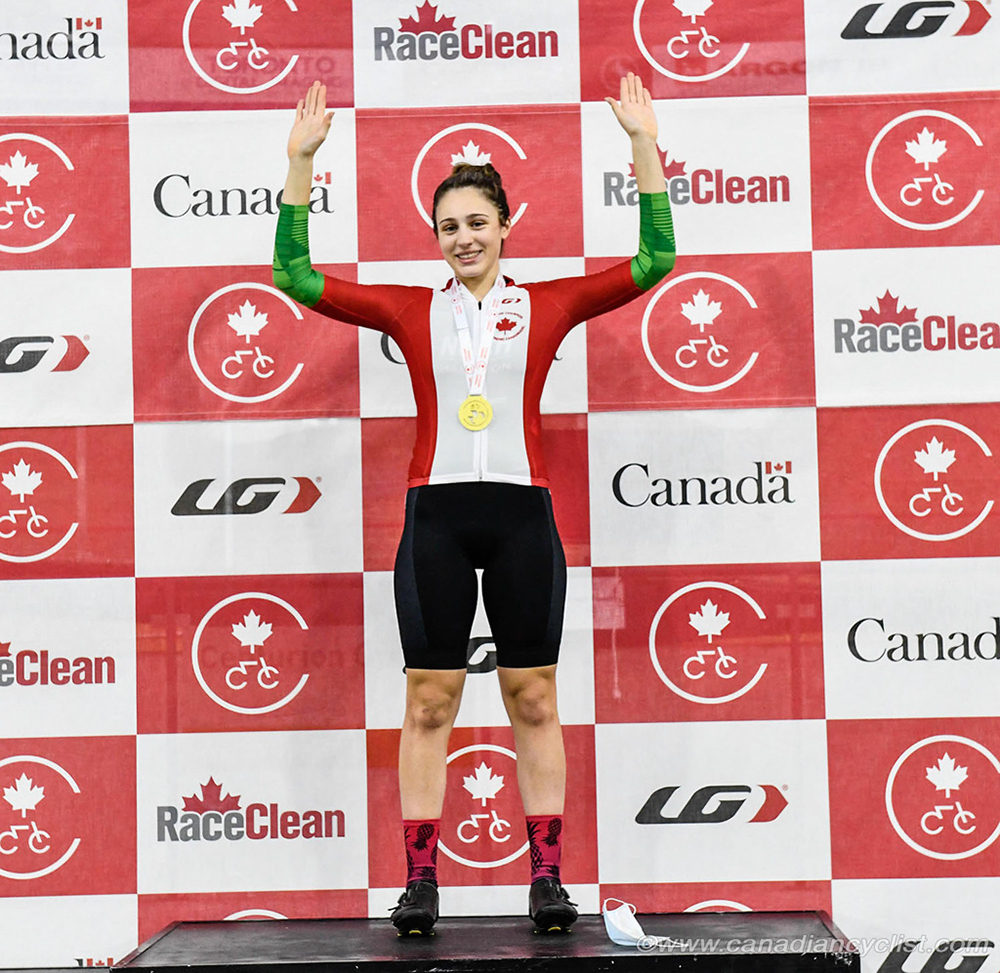 Vanessa Montrichard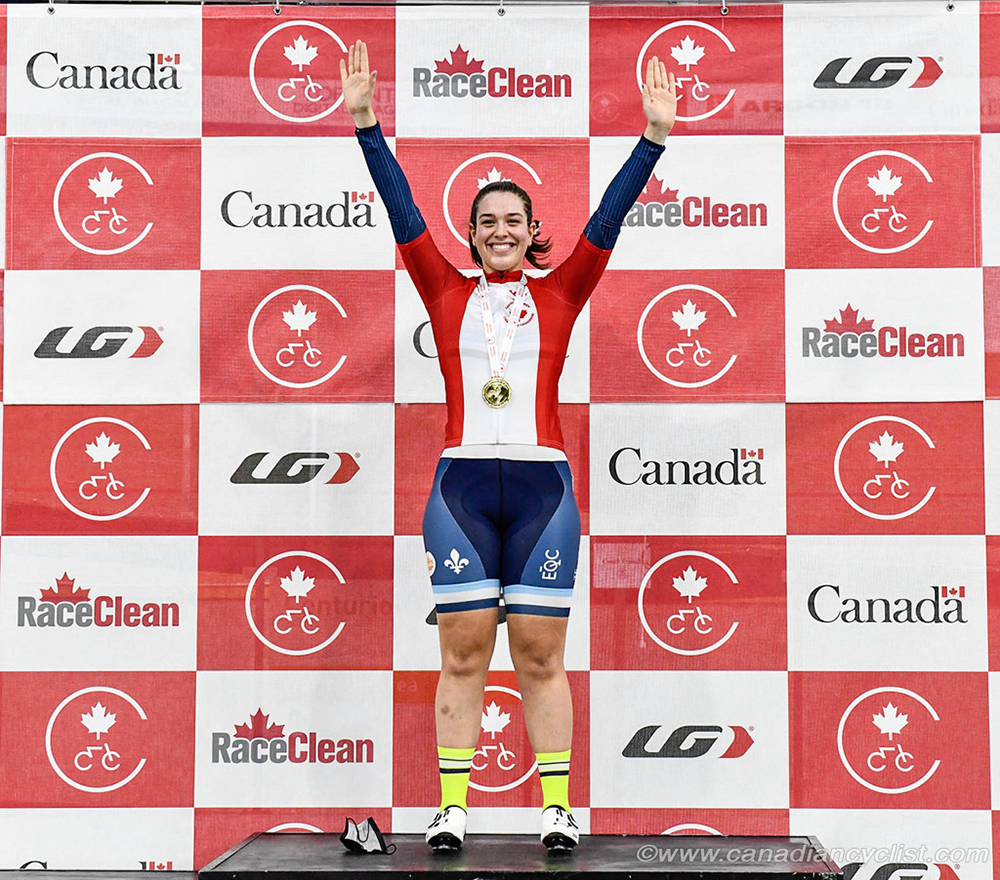 Penelope Primeau
The Under-17 Men was once again dominated by Ashlin Barry (Mariposa Racing), who won seven titles, setting a Canadian record in the Individual Pursuit that knocked 0.324 seconds off the four year old time set by Dylan Bibic. Barry finished second to Cole Dempster (KW Cycling Academy) in the three events he did not win; all sprint disciplines - Keirin, Sprint and 500m time trial - pointing to Dempster's strength in this area.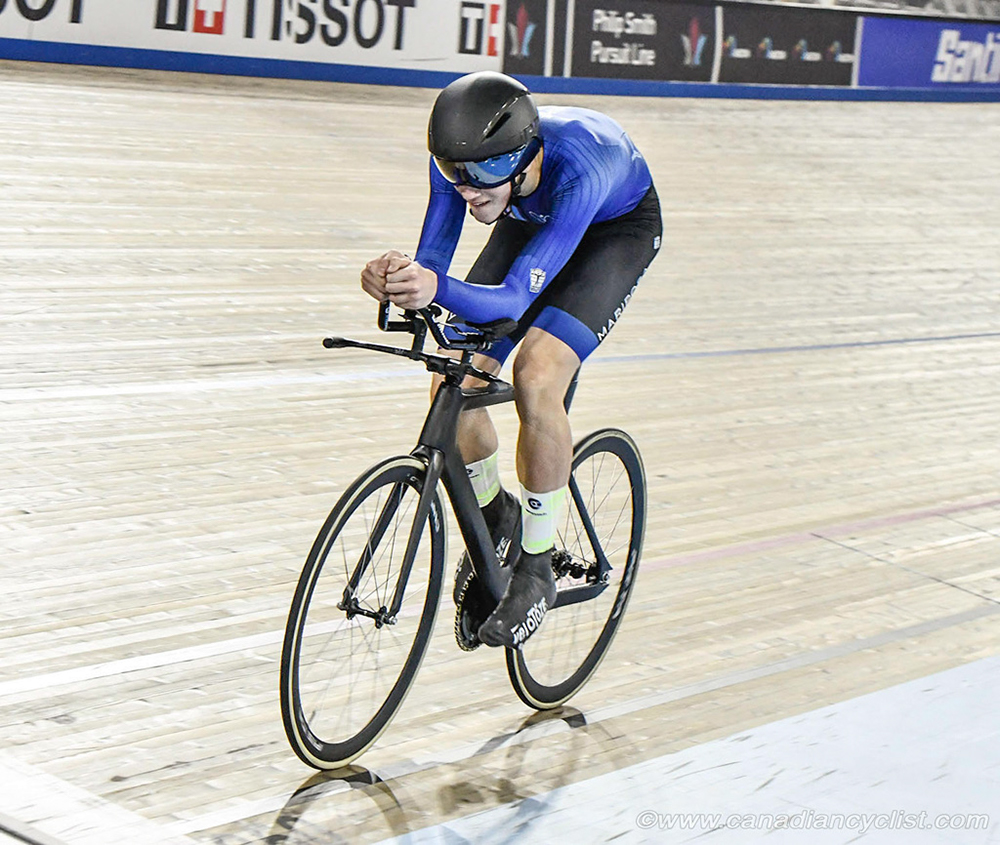 Ashlin Barry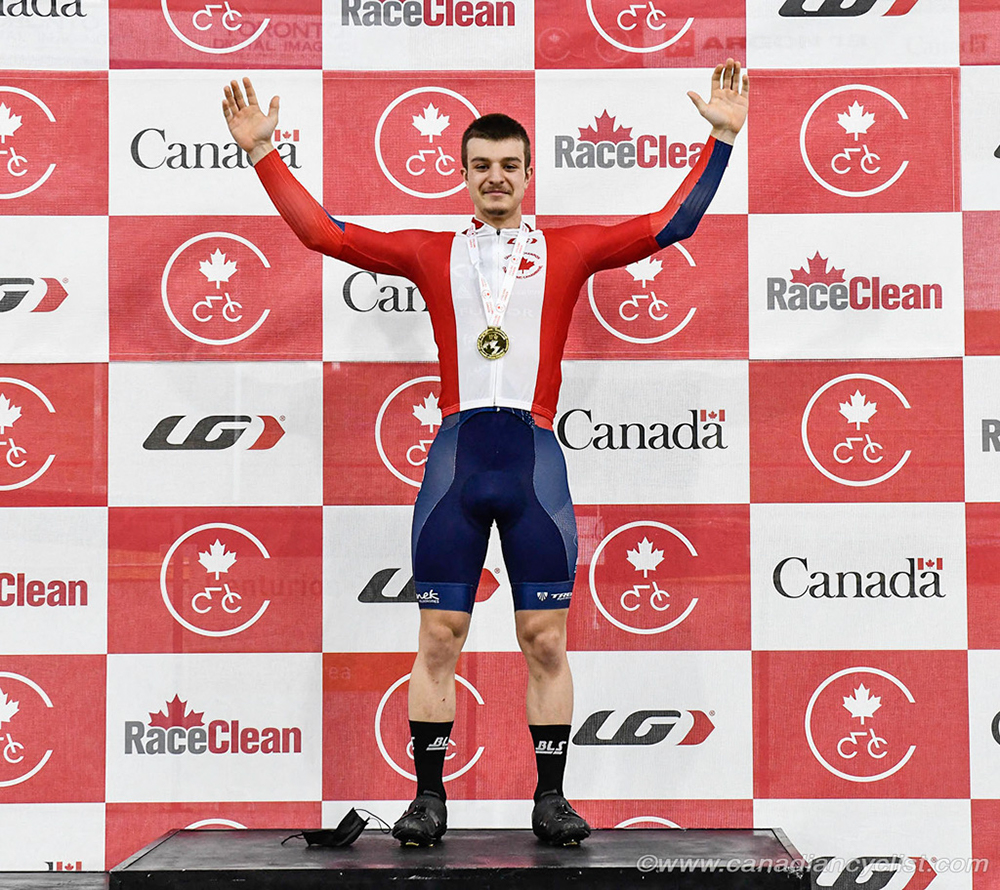 Cole Dempster

The Under-17 Women had the greatest depth of winners, with four different riders winning individual events (Cycling BC took the Team Sprint). Alexandra Volstad (Team Alberta) was the most consistent with four titles, followed by Alexandra Fangeat (KW Cycling Academy) with three - including a completely dominant performance in the Points Race that saw her lap the field twice. Anika Brants (Attack Racing) won two titles and Nora Linton (Attack Racing) won a single title, the Individual Pursuit, breaking the previous Canadian record set by Nicole Bradbury in 2019 by nearly a second. Both Brants and Fangeat were on the Team Ontario squad that won the Team Pursuit title.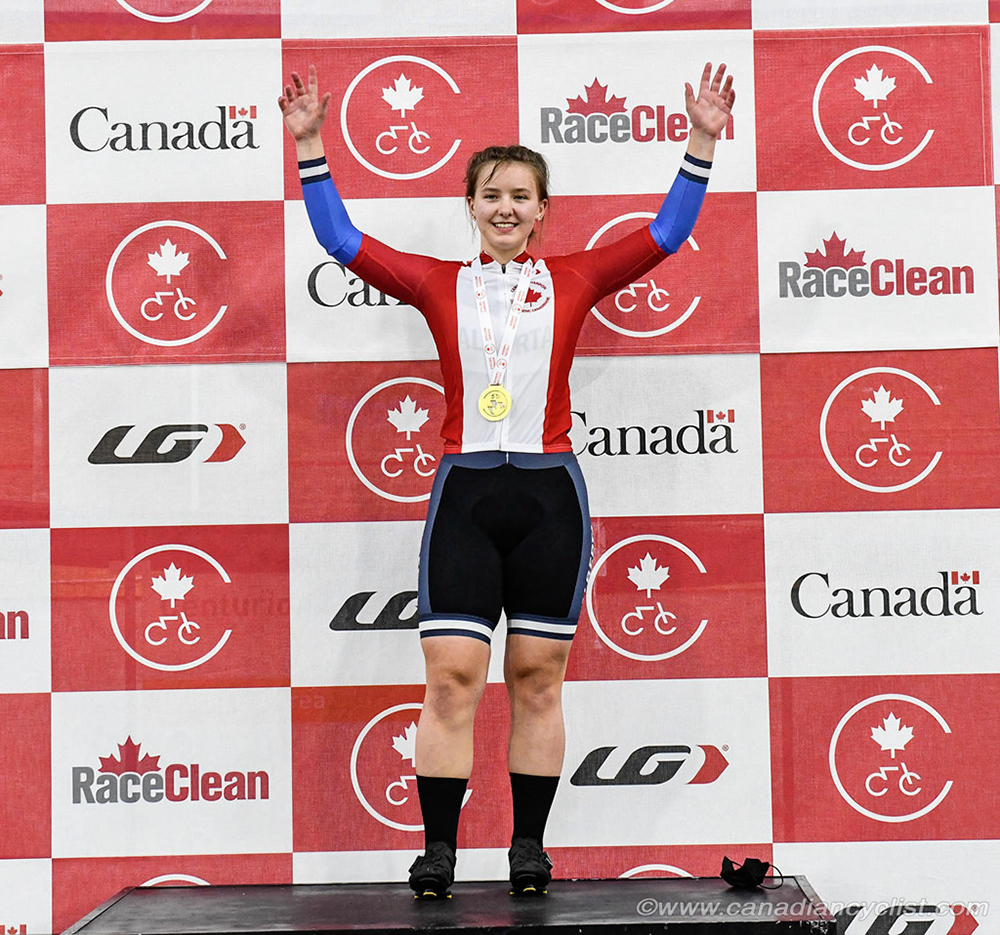 Alexandra Volstad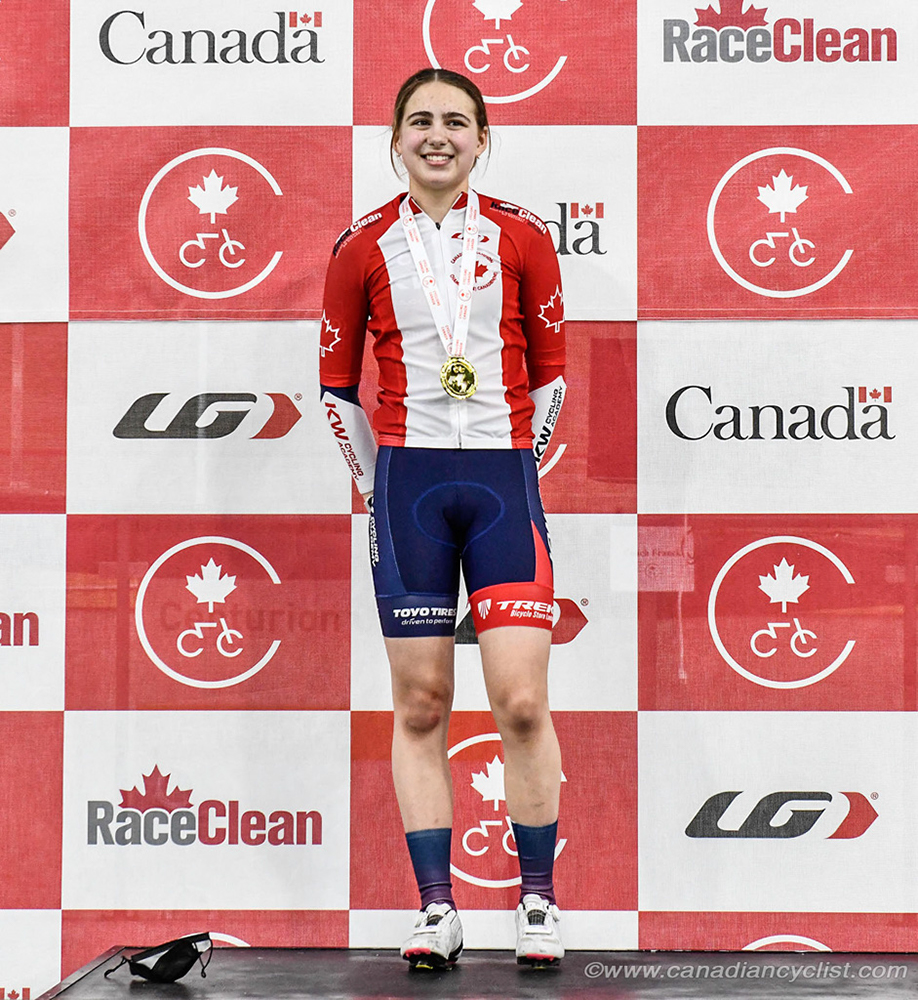 Alexandra Fangeat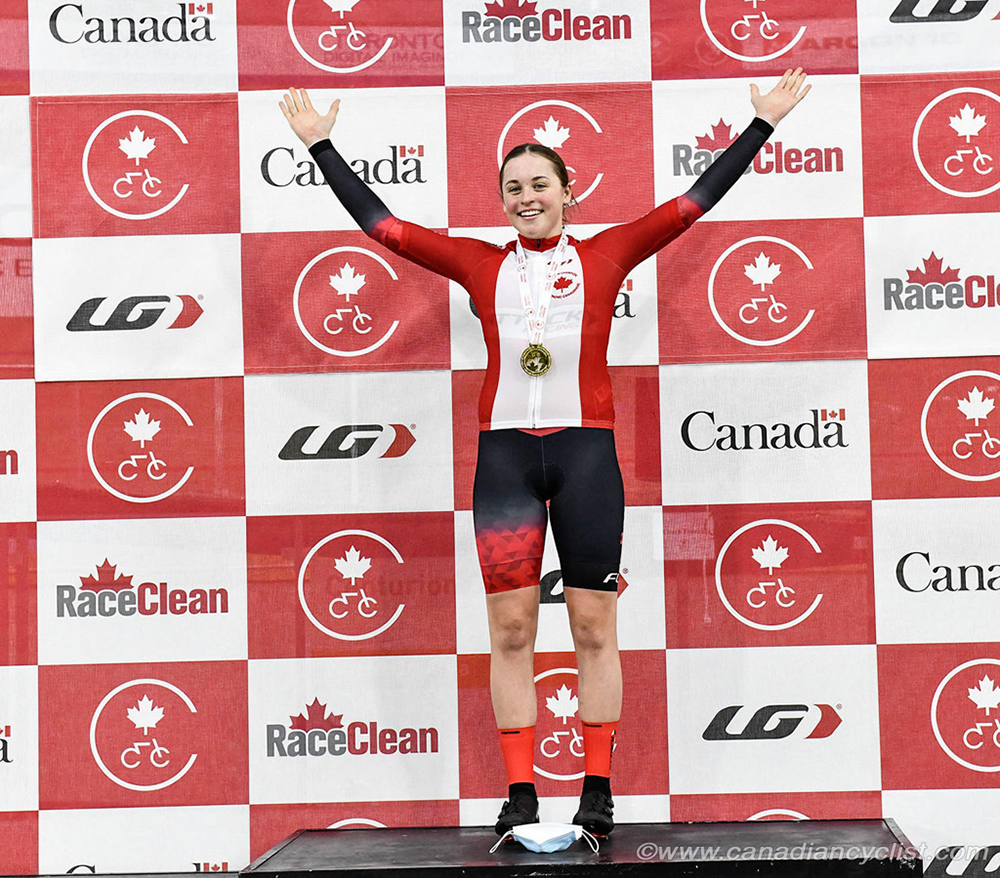 Anika Brants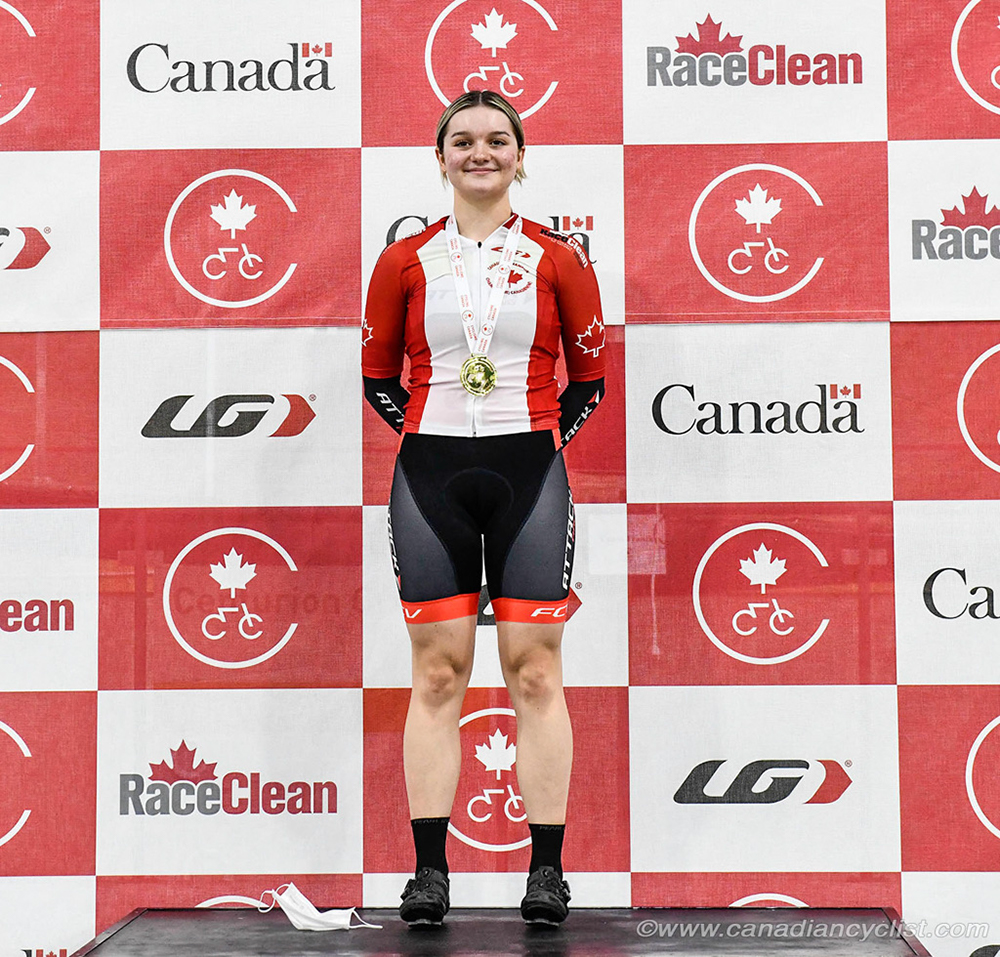 Nora Linton

All in all, this national championships showed that there is an incredible field of young riders about to represent Canada on the world stage.

Photo Galleries
Day 1: Individual Pursuit, Keirin, Scratch Races

Elimination Races, Points Races, Sprints

Team Pursuit, Team Sprint, Time Trials, Madison

Madison
Results
Day 3