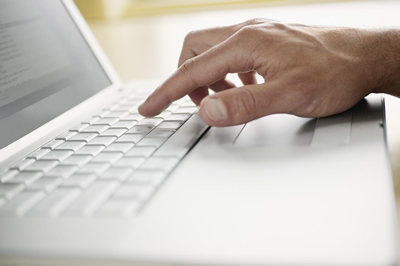 2009 Road Member Survey
Dear Cycling BC Road Member,

Now that the 2009 BC Road Racing Season has drawn to a close, Cycling BC would like to know about your racing experience this year. Your feedback will help us to understand the 2009 season from your point of view, which will in turn help Cycling BC's staff, race organizers, and other volunteers to plan an even better 2010 season.

In order to collect your opinion, we have devised an on-line survey. The questions are oriented at riders who participated in the sport in 2009, and should take between 10 and 15 minutes to complete. To complete the survey, please follow this link or paste it into your web browser:


http://www.surveymonkey.com/s.aspx?sm=gpsedxNWqUyDV9_2brSed1Kg_3d_3d


The survey will remain open for completion until midnight on October 9, 2009.

Thank you in advance for taking the time to give us your opinion; we wish you an enjoyable fall, and all the best for the 2010 season.

Sincerely,

Keith Ryan
CEO, Cycling BC

Alistair Howard
Vice President Road / Track / Cyclo-cross, Cycling BC
Cycling BC 2009 AGM

The 2009 Cycling BC

Annual General Meeting

will be held on Saturday October 31st, 2009 at the

Head Office of Mountain Equipment Co-op

:

Mountain Equipment Co-op
149 West 4th Avenue
Vancouver BC V5Y 4A6



Start Time: 10am


Information regarding the election of officers and any proposed changes to the constitution will be posted shortly on the Cycling BC website and notification will be sent via an additional e-newsletter.

In the meantime, if you have any questions regarding the AGM please do not hesitate contacting the Cycling BC Office.

We look forward to seeing you at the AGM,

Kindest Regards,


Wayne Pomario Keith Ryan
President Chief Executive Officer

Western Cyclist Magazine
Cycling BC has partnered with the Alberta Bicycle Association and BK Media to produce a magazine that truly captures the spirit and the lifestyle associated with the sport of Cycling. With detailed coverage of all cycling disciplines (Rd,Trk, MTB, BMX, CX)
Western Cyclist
will inform AND Inspire. All licensed Cycling BC members will be receiving a copy of this premier issue in the mail (one per household) courtesy of Cycling BC. If you own a bike shop, are not a member or simply are interested in another copy of Western Cyclist please email
info@cyclingbc.net
with your name and mailing address. Thank you for your ongoing support and have a happy Cross Season!
--Cycling BC
InThis Issue: Catherine Pendrel, The Beveridge Sisters, Svein Tuft, Zach Bell, Samantha Cools, Evan Guthrie, Allison Testroete and many more! Full of exciting stories, great tips and loads of inspiration! Get yours today!