December 6/18 8:45 am - Cycling Canada Presidential Nominee - Steve Rover

Posted by Editor on 12/6/18

Cycling Canada President John Tolkamp will step down at the end of the year, with 21 months still left in his current four year term, so a special election will be held on December 12th to elect a new president for the remainder of the term until October 2021.

Three candidates have been nominated - Pierre Laflamme, Robin Porter and Steve Rover. [See Cycling Canada Announces Nominees for President] Voting is done by the provincial sports bodies.

All three candidates have graciously agreed to be interviewed by us, and we will post one profile per day.


Steve Rover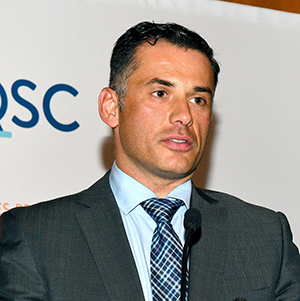 Steve (Stefano) Rover is well known to anyone who followed Canadian road racing in the 1990s. A three-time national road champion (2 Junior, 1 Elite) who represented Canada at three world championships, Rover raced for two seasons in Europe on the professional Groupe Sportif Mutuelle de Seine et Marne team, taking part in Paris-Roubaix and Paris-Tours, and finishing fourth in the Tour de l'Avenir. After retiring from professional racing, he participated in the 2004 Paralympic Games in the Tandem road event as a pilot and went to Concordia University, majoring in Finance for his Business degree. Since then, he has been a successful franchise owner - first with the Chez Cora (Cora's) restaurant chain, and then Canadian Tire, where he has run three stores, the current one in the Montreal area. He was on the Cycling Canada Board of Directors between 2009 and 2012.

"I grew up playing hockey, like most Canadians, always at competitive levels. From there, I started racing bikes from when I was about 12, and I was fast, so I won lots of races. I spent two years on the Junior national team, both road and track, and then went completely to the Road with the Evian team in 1992. Then, as the Canadian Tire series folded, so did the big [Canadian] teams, so I started going more and more to Europe. It was a steep learning curve - we were 19 year old amateurs going up against ex-pros, so we learned the hard way. I was moving up through the ranks, turned pro in 1996, but then in 1998 I fractured my hip, and the team was folding, so I decided I should go back to school, and after I graduated I went straight into business, in franchising operations."

"My strength has always been managing teams and businesses. I took my business experience and my cycling experience building teams. When you are competing, even in a breakaway, you are working as a team; you are working with the strengths and weaknesses of your competitors, and your goal is to make it to the finish line ... and then try and beat the other person. All the knowledge I have gotten from cycling, the determination, the perseverance, discipline ... I try to bring that into my businesses."

"My first Canadian Tire store was in Lac Megantic, where I had raced Nationals before, and I was instrumental in bringing the Canadian National Cycling Championships to the Lac Megantic region for a period of three years [2012-2014], tying in local government and a major sponsor to create a vibrant event. The expertise of working with local government like that will be very beneficial for Cycling Canada."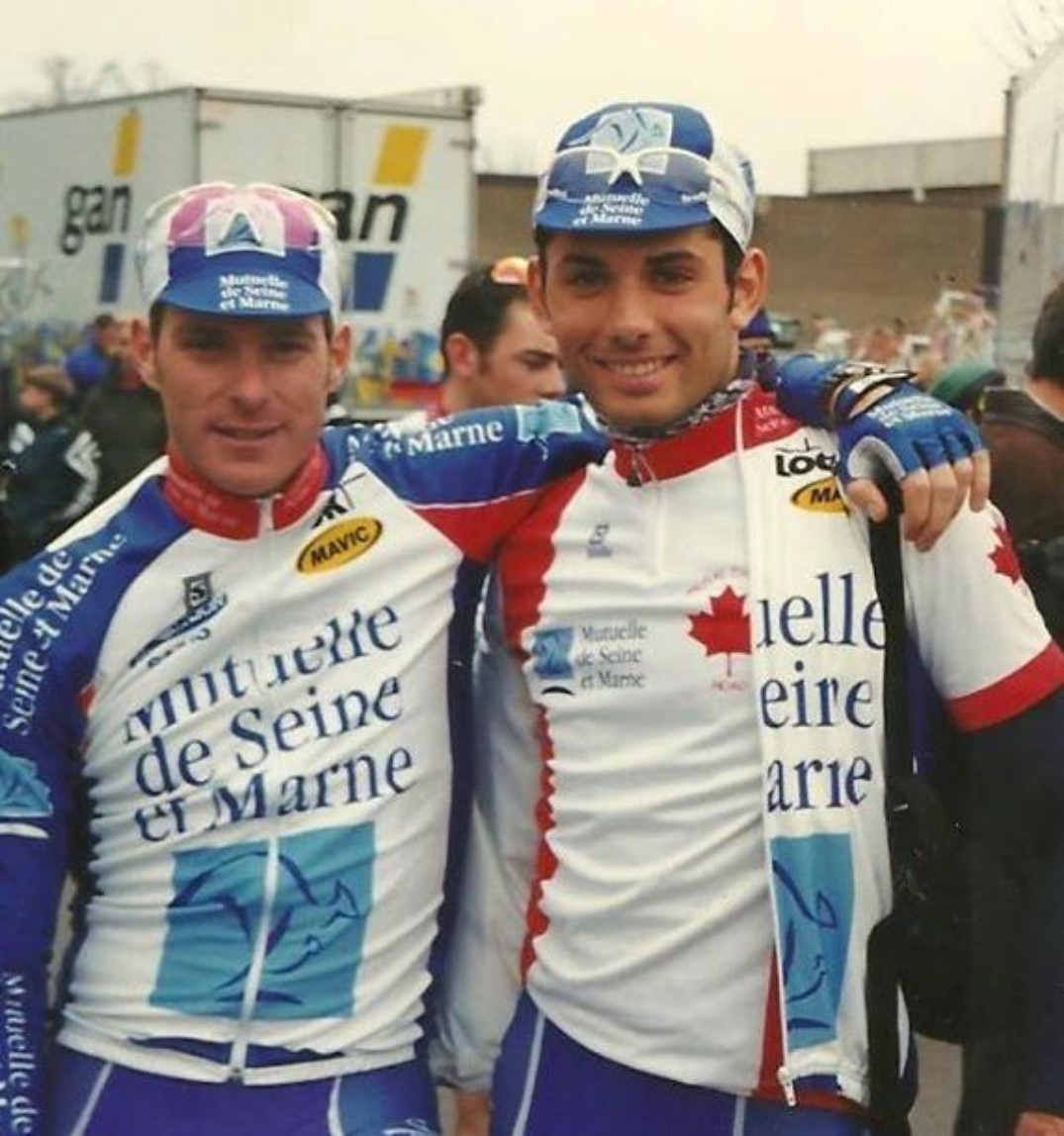 Steve Rover (right) with Gord Fraser racing with Groupe Sportif Mutuelle de Seine et Marne - Photo courtesy FQSC
"Now I want to give back to Cycling Canada; I think I have both the business acumen - 19 years - and cycling background."

Steve feels Cycling Canada and the sport in Canada is not effectively leveraging either the opportunities or people who have been involved in the sport.

"I like to say, there's a Past, there's a Present and there's a Future. When I was on the Board, we did a session that was similar to this, but none of it was about people. In any business - whether it is Canadian Tire or Cycling Canada - everything has to do with people. So, if you look at the Past, we are not leveraging people; there is nothing out there for the alumni. Most alumni from cycling have done well for themselves - some are lawyers, some are accountants, some own businesses ... there's no leveraging of any of them. I'm probably one of the younger alumni - some of them go back to the [19]60s. Look at the value and experience they have gained - why aren't we accessing that knowledge today? The province that has done that very well is Quebec. We need to bring this and these people to the table. They have the love and passion for the sport that is going to open doors."

"In the Present, I think they are doing a good job with Peter Keen [consultant, formerly with British Cycling, who is doing a review of Cycling Canada programs]. He has brought some stuff forward, and [Cycling Canada] is focussed on Tokyo 2020. They've gone through a period of change and flux in the last 12 months, but there are a lot of opportunities come out of there."

"I have always felt that having CEOs that come from different sports and that are just hopping NSOs [National Sports Organizations] - I have feeling that happens a lot in Canada - that they are not really passionate about the sport, they are more passionate about making sure that OTP [Own the Podium] is [taken care of] properly. I feel that having people like [current Executive Director] Matt Jeffries and the team around him, who are passionate about cycling, is good. So the Present is your stakeholders, is your race organizers - trying to get the grassroots going."

"The Future is building good relations with your PSOs and your race organizers, bringing women's cycling back, leveraging events and organizations like the Tour de l'Iles in Montreal and similar ones in other provinces to expand cycling. This all takes passion, time and a clear understanding of the sport."

"You need a passionate President, who has some pedigree, business acumen and Board knowledge."