February 17/20 7:56 am - Wapusk Trail Fat Bike Expedition

Posted by Editoress on 02/17/20

In March, three Canadian riders - former racers - will take on an incredible fundraising effort. Ryan Atkins, Buck Miller and Eric Batty are riding the Wapusk Trail; the world's longest seasonal road according to the Guinness Book of World Records.

Starting in Peawanuck, Ontario, on the coast of Hudson Bay, they'll ride through Polar Bear Provincial Park and continue through Fort Severn and Shamattawa First Nations. 752 kilometres later they'll reach the end in Gillam, Manitoba.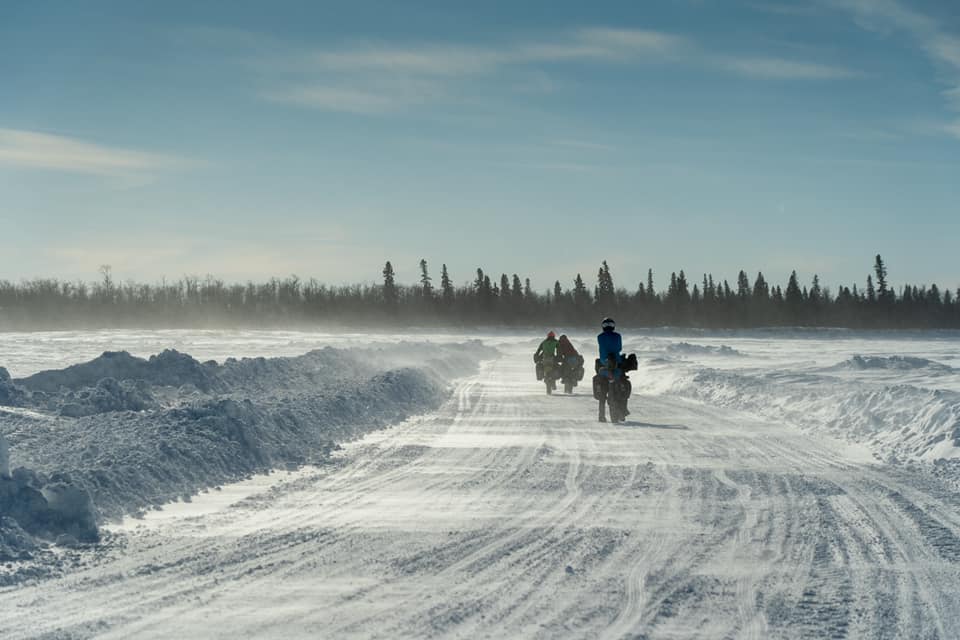 The team's goal is to raise $10,000 for @truenorthaid, in support their incredible work in remote indigenous communities across the North. Please follow along as the team attempts to be the first adventurers to complete the Wapusk Trail on fat bikes while raising money and awareness for our Indigenous friends of the North.

Aside from the epic ride, the goal is to raise funds and awareness for programs to help deliver the necessary equipment and to promote active healthy lifestyles for Indigenous youth.

In an interview with CBC, Miller said, "We know that the road is a terrible road. It's not in very good condition because it doesn't get a lot of use. So we're anticipating very rough and slow conditions. All of us have been training quite hard for this. So we're hoping that our fitness allows us to stay on the bikes longer than what it normally would."

For more information and to contribute to the fundraising efforts, visit the True North Aid Page.