March 24/09 13:22 pm - Blizzard Bike Club's 2009 Roubaix Cup

Posted by Editoress on 03/24/09

March 22nd, Fort St. John, BC

The 2009 Blizzard Roubaix Cup will go down as the coldest, snowiest, nastiest version in its 12 year history.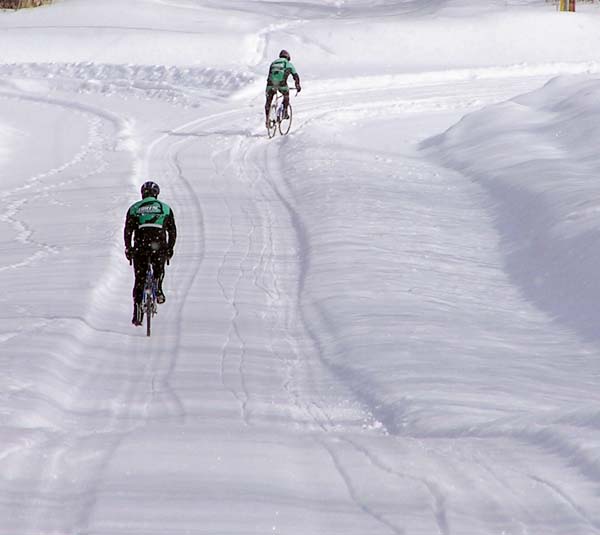 Pat Ferris swept the 3 race series with a win at Sunday's 'Two Rivers Roubaix' in a time of 1:01:46 hours for the hilly 27 km circuit. Gary Hilderman edged out Peter King for second place with 1:03:20.

Barb Polehoykie was 4th at 1:07:05 and Gord Harris 5th at 1:09:56. Dean Lowry and Floyd Polehoykie both survived a nasty crash to tie for 6th at 1:19:07.

Sunday's Two Rivers Roubaix started under a balmy -10, which was the warmest race to date, this year. A few inches of falling snow and icy roads made the circuit difficult.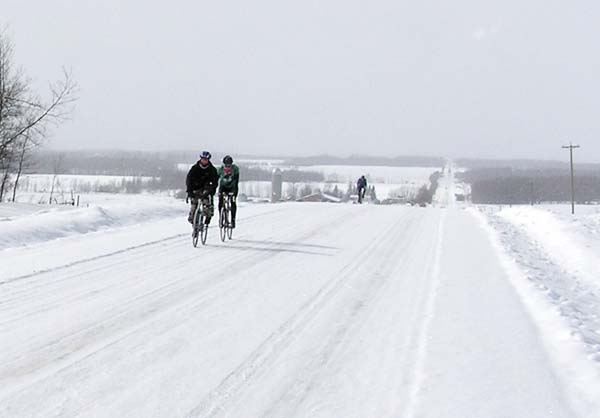 Dean Lowry and Floyd Polehoykie crashed early and were forced to chase. Pat Ferris left Peter King and Gary Hilderman at the gravel road junction and pulled away on the snowy road to get a lead he held to the finish. Gary Hilderman caught Peter King on the last uphill and stayed to finish together. Barb Polehoykie capped off a great ride and great series to finish 4th. Gord Harris came in ahead of Dean Lowry and Floyd Polehoykie who chased together until the finish.

Pat Ferris won the series with a perfect 15 points. Gary Hilderman was second at 8 with Barb Polehoykie ending up with 6. Dean Lowry and Bob Andrews tied with 4 and Peter King had 3 points.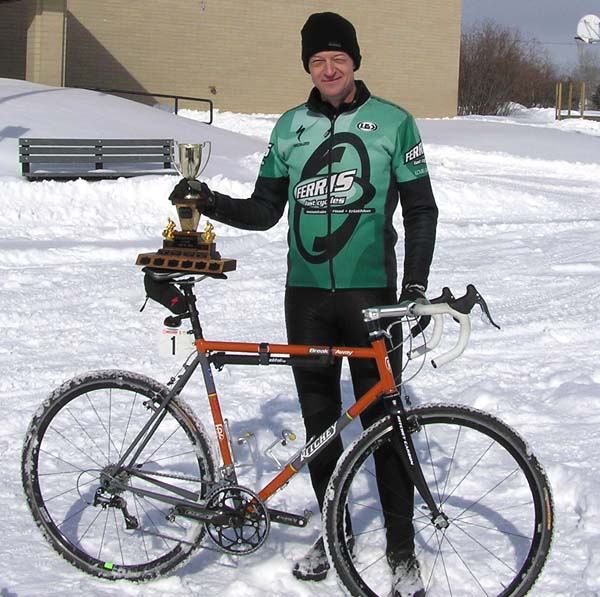 Coming up:

Next Sunday's road race starting at the Baldonnel School at 2 pm. No snow, please. www.ferrisfastcycles.com