November 27/09 13:04 pm - Local Ride Racing Announces 2010 Women's Road Team Roster

Posted by Editoress on 11/27/09

Local Ride Racing presented by Local Ride Bike Shop in Maple Ridge is excited to announce its 2010 women's road team roster. The elite women's road team was recently awarded BC Cup Female Team of the Year for its achievements throughout the 2009 season, including helping squad rider Laura Brown achieve the overall BC Cup Series victory.

"As a new team on the scene, I was thrilled with our success this year," said Team Manager Barry Lyster. "Now, with a season of experience behind us and the high quality riders on our crew for 2010, we expect accomplish even more on the race courses."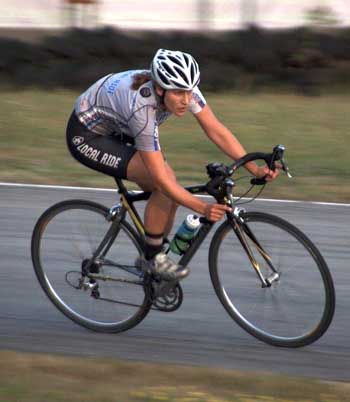 The 2010 Local Ride Racing women's road team roster includes steadfast 2009 riders Chelsea "Pickle" Bilsbarrow, Jean Ann "Animal" McKirdy, with planned guest rider appearances by Sandra "Red Racer" Walter. Local Ride Racing is thrilled to announce the addition of three new young riders to the crew: Gillian Carleton, Rachel Canning, and Lisa Perlmutter.

"We've added some young riders to our roster who have already shown huge promise. For next season, we're mixing fresh talent with power and experience, and I envision this combination will be winning races for many years down the road," said Lyster.

The Local Ride Racing women's road team will contest the BC Cup road series, Race the Ridge (a premier three-stage omnium road event in Maple Ridge presented by Local Ride Bike Shop), the prestigious BC Superweek, and other high-profile events in Western Canada and the Pacific Northwest.

"I'd like the team to challenge for the win in every race and repeat as BC Cup team champion. I'd like to see at least that, but I think our bigger goal will be to finish on the podium at BC Superweek. I know these talented women have the potential to accomplish that," said Lyster.
Local Ride Racing is based at Local Ride Bike Shop, a small, locally owned store in Maple Ridge, BC. The team has not finalized its 2010 sponsors, and still has partnership Jean Ann McKirdy
opportunities available. Chelsea Bilsbarrow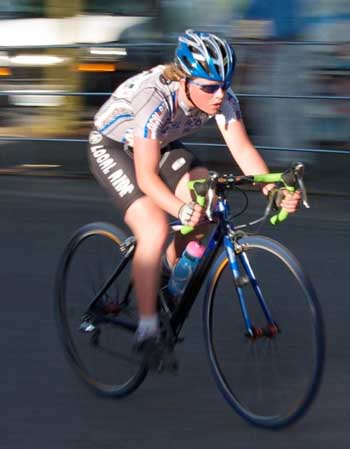 2010 Team Roster

Chelsea Bilsbarrow
Rachel Canning
Gillian Carleton
Jean Ann McKirdy
Lisa Perlmutter
Sandra Walter