March 19/10 16:46 pm - SpiderTech Opens North American Campaign in California

Posted by Editoress on 03/19/10

Team SpiderTech powered by Planet Energy is excited to be kicking off their North American race season at San Dimas and Redlands after a successful season start having already won 8 UCI races in the first two stage race campaigns at the Vuelta Cuba and Vuelta Independencia Nacional Dominican Republic. This puts the UCI Continental team fourth in world ranked UCI wins (All UCI Continental, Continental Pro and including Pro Tour teams included) to date for the 2010 racing season.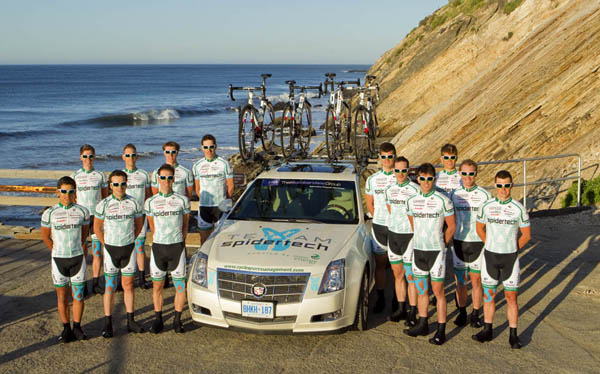 "Ryan Roth finished fourth in general classification in Cuba by winning the Time Trial, followed by an excellent ascent on the mountain top finish of Topes Collantes. Bruno Langlois fought hard for a well deserved second place in general classification in Dominican Republic" says Team Director Steve Bauer.

The entire team has been training this week in the Solvang, California region for a short camp prior to splitting the squad, with one team heading to San Dimas/ Redlands and a second squad heading to the UCI 2.2 Vuelta del Uruguay on March 25th to April 4th.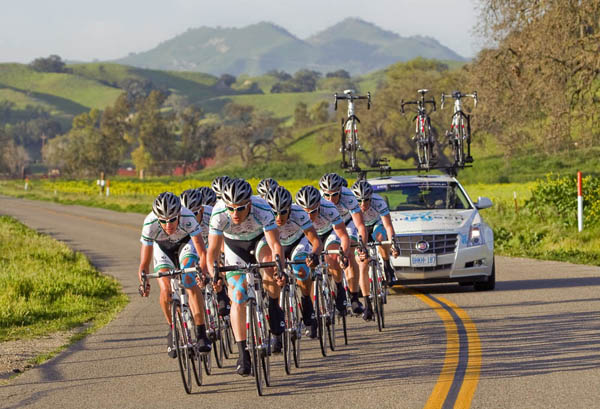 The squad sprung to prominence in 2009 with a third place finish at the Tour of the Battenkill, sixth place finish at the Philadelphia International Championship UCI (1.HC), plus winning the final stage at the Tour of Missouri (2.HC). Still, this weekend will be the first time the team races in California, and the riders are hungry for a West Coast victory.

"It is important we keep all of the boys racing during the early season" says Josée Larocque who will direct the team in California. "The team is investing what we need now to be well prepared for the bigger races as the season progresses. Our riders are ready to raise their game."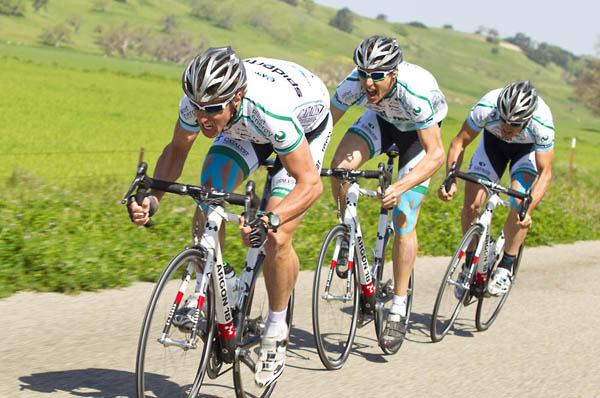 The California racing squad includes Mark Batty, David Boily, Éric Boily, Flavio De Luna, Lucas Euser, Bruno Langlois, François Parisien and Charly Vives, with the Uruguay squad comprised of Guillaume Boivin, Martin Gilbert, Keven Lacombe, Simon Lambert-Lemay, Andrew Randell and Ryan Roth.
Photos by Hugo-Sébastien Aubert
Press release Cycle Sport Management