May 22/10 10:45 am - Pacific Cycling Centre Head Coach Teaches UCI Course in South Africa

Posted by Editoress on 05/22/10

Houshang Amiri, Head Coach and President of Pacific Cycling Centre, recently returned from South Africa, where he was invited to teach a UCI Level 2 Technical coaching certification course in track and mountain bike disciplines.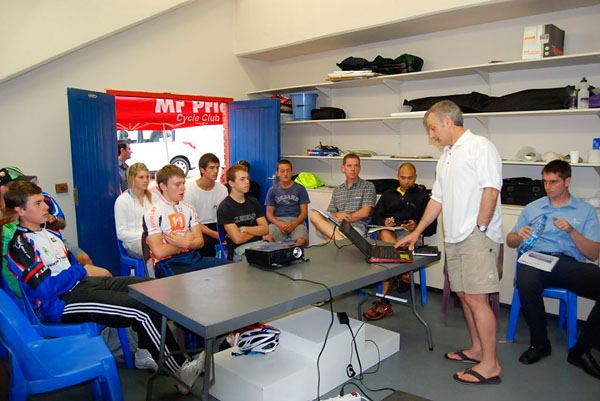 Cycling South Africa hosted Amiri from March 27 to April 18 in the cities of Durban and Pietermaritzburg along with 12 coaches taking the course, 10 track and 18 mountain bike athletes.

Amiri, a UCI Expert coach and Master coach, tailored the course content according to the participants' level of understanding through a blend of in-class presentations, group work, interactive discussions and a substantial practical component.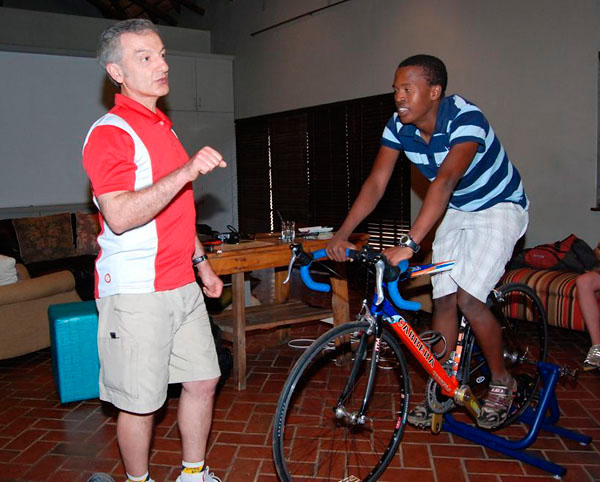 Amiri guided the coaches through training camps in preparation for South Africa's National Championships in track and mountain bike. "The training camps and competitions were used as a course practicum, which provided the participants with opportunities to demonstrate new tasks," says Amiri. "This was an excellent set-up for the coaches to learn and gain experience."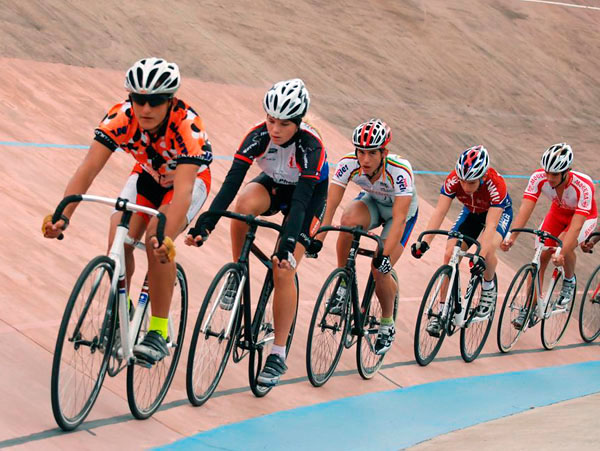 Amiri was impressed with the sports facilities and Cycling South Africa's vision and commitment to develop their coaches and athletes.

Despite a much delayed journey home as a result of the ash cloud over Europe, Amiri enjoyed the trip and opportunity to teach the course.

Pacific Cycling Centre press release