June 27/10 9:33 am - Specialized 2011 Product Launch

Posted by Editoress on 06/27/10

This year's Specialized 2011 Media Product Launch is being held at the Keystone Resort in Colorado, about 2 hours drive west (of Denver) and way up in the mountains. The chair lifts are taking us up to 11000 feet above sea level to start our rides. It's quite pretty country and there are lots of mountain bikers here avoiding the heat in Denver.
But that's not why we're here. It's all about the new product. If there is an ongoing story with Specialized it is the commitment to carbon as a material. It is everywhere on the bike. Last year saw carbon cranks. Now we have Roval carbon rims and hubs (above) that are extremely light and strong. Put it all together and you get some pretty spectacular results such as the S-Works Epic 29er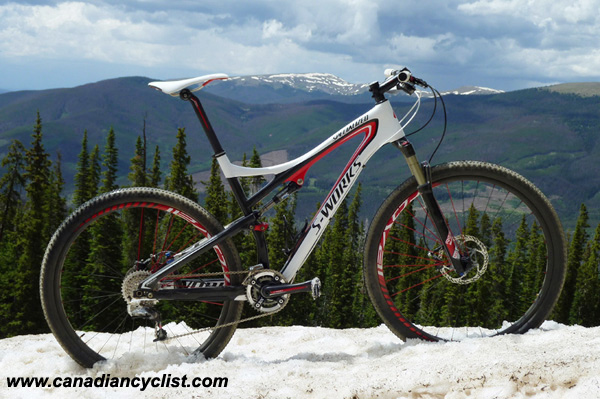 that weighs in at all of 9.67 kg (21.27 pounds). It just flies. It will be quite the cross country racing weapon. There is a lot of tech features associated with this bike that will require a much more lengthy report. There are some pretty amazing women's bikes in the mix, including some 29ers that will fit women that are only 5' tall.
And of course the skinny tire folks aren't being ignored either. There is a gorgeous new cyclo-cross bike on display. Most of the oohs and aahs were reserved for the new Roubaix SL3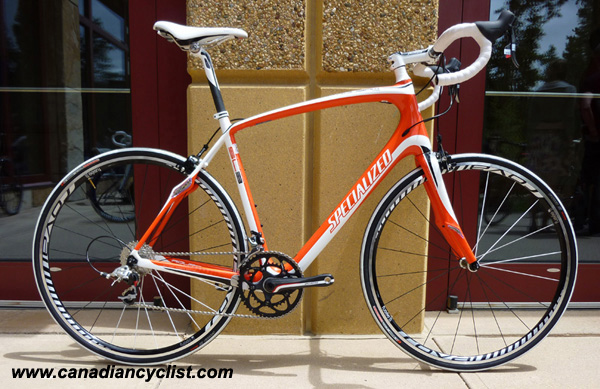 which is now lighter, stiffer at the bottom bracket, and yet it is more comfortable thanks to improved vertical compliance. Even if you're not really in to the road scene this bike is very drool producing.
This morning we are going to have a presentation on parts and accessories followed by clothing. A group ride is planned for this aft, weather permitting (thunderstorms are possible), and then more test rides. More in depth reports will follow over the next few days.