August 16/10 12:07 pm - Cyclo-Cross Clinic at Hardwood Ski and Bike

Posted by Editoress on 08/16/10

On Sunday September 12th, former Canadian Champion, Mike Garrigan will be holding a Cyclo-Cross clinic at Hardwood Ski and Bike

This camp will be open to all riders from beginner to expert who would like to learn more about Cyclo-cross riding and racing. Topics include riding skills, bike set-up and maintenance, clothing and equipment, tactics, training and much more.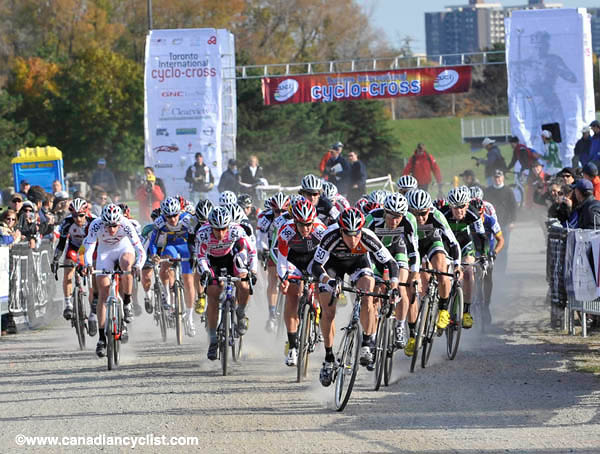 Mike Garrigan leading at the start of the men's race at the 2009 Toronto International Cyclo-cross
Mike Garrigan is a former Canadian Champion in cyclo-cross and is currently the coach of Jetpower and the Ontario Mountain Bike Team. Cost for the day is $75 and includes a trail pass.

Visit www.hardwoodskiandbike.ca for more information.