March 8/11 12:11 pm - Rundle's Revenge Set to Rock Canmore (AB) in June

Posted by Editoress on 03/8/11

The TransRockies Inc. team has brought world-class events to Canmore for over 10 years and now, through their TransRockies Events division, they're rolling out a brand-new epic endurance event this summer.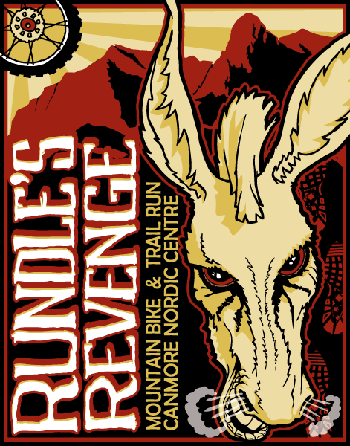 Rundle's Revenge is unique two-day mountain bike and trail running event that will take place June 25th and 26th at the Canmore Nordic Centre. With world-class infrastructure, rugged beauty and a superb trail system, Mount Rundle and the Canmore Nordic Centre are an ideal location for endurance events.

Rundle's Revenge combines mountain bike enduro and trail running into a single weekend. Participants can enter a single event or the combined event. In addition, each event offers a timed team relay competition made up of 2-5 people. Distances are 50 kilometres or 100 kilometres for the bike, and 25 kilometres or 50 kilometres for the trail run.

In preparation for the 1988 Calgary Olympic Games, the Canmore Nordic Centre was built on the slopes of Mount Rundle, specifically a peak named East End of Rundle, known locally as EEOR - pronounced like Disney's Eeyore, the loveable but pessimistic donkey from Winnie-the-Pooh. With the similarity in names, Rundle's Revenge has adopted a donkey named EEOR as its mascot. Given that theme, TransRockies has created the Iron Donkey award.

Racers can compete in the Half Donkey competition, which combines the 50 kilometre mountain bike and 25 kilometre trail run. Or, they can compete in the Full Donkey competition, which combines the longer 100 kilometre mountain bike with the 25 kilometre run. The Team Donkey combines the 10-hour mountain bike relay with the 8-hour trail run relay.

TransRockies is one of North America's most experienced and creative organizers of epic biking and trail running events. They're proud of their reputation for providing world-class events like the TransRockies Challenge, an epic 7-day mountain bike stage race over the majestic Canadian Rockies. In addition, they brought UCI World Cup mountain bike races to the Canmore Nordic Centre from 1998-2000. Together with their sister company in Europe, Plan B Events, TransRockies organized the TransRockies Run, TransAlps, TransGermany, and many more endurance events.

Registration for the Rundle Rumble is open now and complete event information can be found at rundlesrevenge.com.
For more information on other TransRockies Events, visit www.transrockies.com.