May 13/11 10:54 am - Top Gear/Road Team Team is Bigger and Better for 2011

Posted by Editoress on 05/13/11

Alberta's Premier Road Racing Team is Bigger and Better for 2011

While most of the country has been racing for months now, in Alberta the snow is only now receding into the Rocky Mountain foothills. As such, the Alberta Road Racing calendar will officially kickoff this weekend in Edmonton with the classic Velocity Stage Race.

Also kicking off their season is TOP GEAR/ROAD a newer Alberta team which has stepped up its game for 2011. In just its third season, TOPGEAR/ROAD has added a number of high calibre riders and sponsors over the off-season which should make them one of the top contending teams in Western Canada.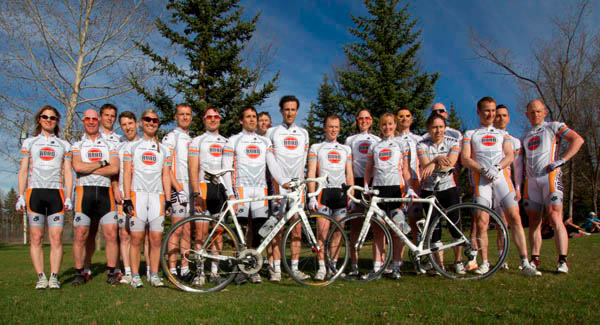 The team was originally founded by Dutchman Anthony Steenbergen in 2009 when it was identified that there was a need for a true grassroots racing program in Alberta, which would facilitate the development of local athletes. Now in 2011, with a strong Board of Directors at the helm, a number of corporate sponsors, and a top-end roster, this team is ready to make a name for itself both Provincially and Nationally. The current roster has, to it's credit, a combined total of 7 National Championships, 9 National Podiums, and 17 Provincial Championships.

The program will focus on the development of the Elite Men's and Women's Race Team, but will also utilize that wealth of experience to foster a grassroots development program. Supported by a new 'boutique' cycling store - ROAD - the team will be outfitted with top quality product support as they race for the top step. This shop is an example of the growth of both the sport of cycling in Canada and the stable economy. It has been described by many as a 'jewelry store' for bike enthusiasts. Be sure to check out the TOP GEAR/ROAD website and blog for photos and updates of the Team in action!

2011 Roster

Men's Category 1/2
Cyrus Kangarloo
Mark MacDonald
Chris DeVries
Chris McNeil
Peter Lawrence
Jeff Bolstad
Anthony Steenbergen
Adam Boyko
Dallas Morris
Jesse Collins
Stephen Ferris
Ian Auld
Kobe Davis
Dan Peters
Bill Quinney
Stuart Hughes
Dave Jetz
Carson Bannon

Women's Team
Carrie Tuck
Kristina Groves
Sonia Utting
Christina Smith
Justine Sagan
Rosalind Damer
Trudy Chalmers

Men's Category 3
Andy Holmwood
Craig Fraser
Sean Sinclair
Jonathon Wilson
Kevin McMahan
Neil Baker
Mark Franklin
Scott Donaldson
Thomas Auer

Check out the Team website for a complete Roster listing.

2011 Sponsors: ROAD p/b Calgary Cycle, Peters & Co Limited, Champion Systems Clothing, Kenron Pharmacy, Trek Bicycles, Bontrager, Oakley, Action Sports Clinic, Thrifty Car Rental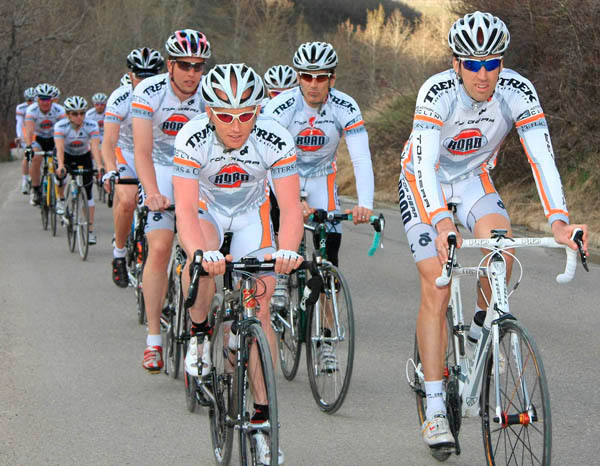 Press release