June 7/11 12:28 pm - Bell Helmet Recall

Posted by Editoress on 06/7/11

Bell Sports Exodus Full-Face Bicycle Motocross Style Helmet (Youth)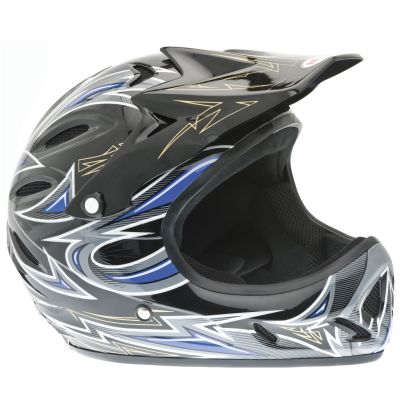 Joint Recall with Bell Sports, Inc., Health Canada, and the United States Consumer Product Safety Commission (US CPSC)

Full Product Description
This recall involves the Bell Sports Exodus full-face bicycle motocross youth helmet, marketed for racing and downhill riding. The helmets come in two styles: black/red helmet with red interior padding, or blue/gray/black helmet with black interior padding. The helmet wraps over the front edge (around the chin) and has an adjustable visor. The helmet also has removable cheek pads.

Recalled helmets can be identified by UPC 0 35011 89802 x and 0-35011-91771-9. The helmets also come with a white sticker on the inside of the helmet that identifies them as "Exodus" with the weight and size also marked.

Hazard Identified
The plastic release buckle on the helmet that connects the chin straps can separate and cause the helmet to eject from the user's head. This can pose a risk of serious injury or death to the user.

There has been one report of the helmet ejecting off of the head, causing a laceration under the eye that required stitches.

Health Canada has not received any reports of incidents or injuries related to the use of these helmets.
Corrective Action
Consumers should immediately stop using the recalled helmets and contact Bell Sports to receive a refund or replacement helmet.

For more information, consumers may contact Bell Sports at 1-866-892-6059 (English only) or by e-mail at answer_desk@bellsports.com.
Consumers can also visit the Bell Sports' website