June 7/11 18:58 pm - Test of Metal Ready for Another Successful Event

Posted by Editoress on 06/7/11

Both riders and race organizers are gearing up for the final week-long sprint to the start line of the 16th annual North Shore Credit Union Test of Metal.

"It's all coming together well," said Test of Metal race director Cliff Miller. "All the Test Pilots have their responsibilities dialed, the volunteers are signing up, and the course is looking fabulous."

More than 800 riders will be at the start line for this year's event, which sold out in a record 24 minutes. 153 racers are from out-of-province and, of those, 81 are from out of the country.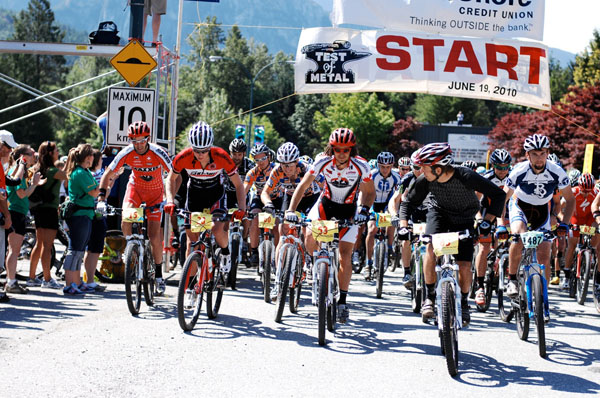 2010 photos by Patrick Graham
"We've got riders from as far away as Hawaii and Virginia to race this year," said Miller.

This year also has the inaugural Booster Juice Feed Zone at the power house. This location, through which riders come twice, is a favourite to watch and support racers.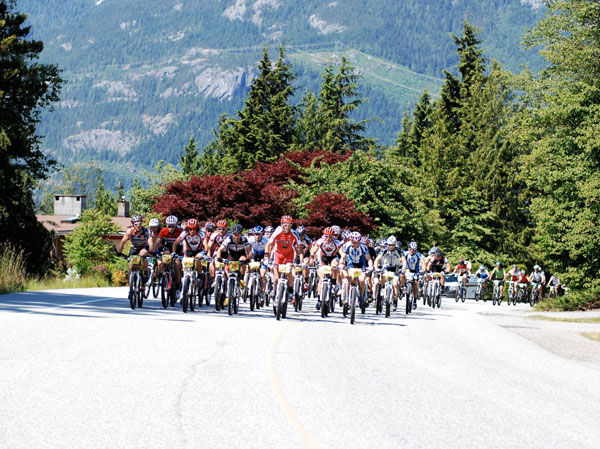 Both Booster Juice and the Campfire Grill will be at the Feed Zone and at the finish line, selling healthy drinks and their tasty barbecue treats to hungry fans and racers, while supporting mountain biking in the community by donating to the Test of Metal to be used for trail maintenance.

"We have been so lucky with the local, national and international sponsors of this event," said Miller. "They all jump on board and embrace the attitude of the event. This race is organized and run by volunteers. We couldn't do what we do without the generosity of our sponsors and the people of Squamish."

The Test of Metal Inc. is a not-for-profit entity run by volunteers, and any proceeds from the race are returned to the community through charitable donations. Since its inception, the Test of Metal has donated more than $145,000 to community organizations and events.

More information about the Test of Metal weekend can be found at www.testofmetal.com