June 17/11 11:37 am - Mosley to Guest Coach at Winter Park Trek Dirt Series

Posted by Editoress on 06/17/11

Downhill World Champion Tracy Moseley To Guest Coach Winter Park Trek Dirt Series

Women's mountain bike camp provides world-class instruction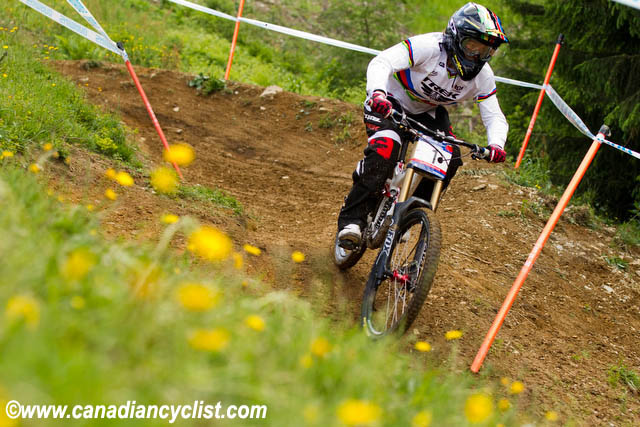 2010 Downhill World Champion Tracy Moseley will be taking a break from her World Cup schedule with the Trek World Racing team to lend her expertise as a guest coach at the 2011 Trek Dirt Series instructional mountain bike camp stopping at Trestle Mountain Bike Park in Winter Park, CO July 16-17. Jess Stone of Trek's European-based Gravity Girls all-women freeride team will also be on hand to add even more experience to the weekend camp. The women's-only camp is a full weekend designed to help riders of all levels, from beginner to expert, hone their mountain biking skills in a safe, educational and fun environment.

"Including Tracy and Jess in the coaching staff will be fantastic," said Dirt Series Manager Candace Shadley. "She'll bring an additional perspective, an exceptional level of experience, and an enthusiasm for mountain biking that is sure to be contagious".

In its twelfth year of existence, the Trek Dirt Series delivers world-class instruction with the goal of developing skills through a supportive, step-by-step process that helps riders move beyond their fears to discover the fun of mountain biking. A member of the Trek Women Demo Tour will be on hand offering a full array of Trek mountain bikes, including Women's Specific Design models made to fit better from the start.

Online registration is now open at dirtseries.com . Women are encouraged to register sooner rather than later as open enrollment is expected to fill up fast.
Courtesy Trek