June 18/11 12:43 pm - Tour de Beauce in Quebec City today

Posted by Editoress on 06/18/11

The Tour de Beauce moves to Quebec City for stage 5, with the start time schedule for 1:30 pm. The riders, teams, organization and media began checking out the course earlier today.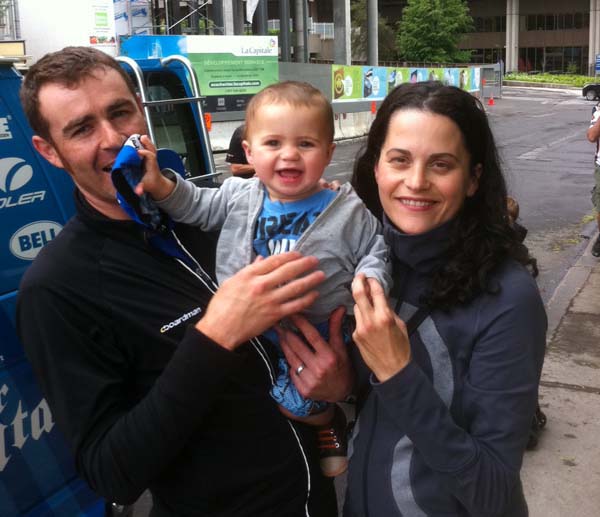 UHC's Andrew Pinfold , his son James and wife Keltie did a bit of sightseeing this morning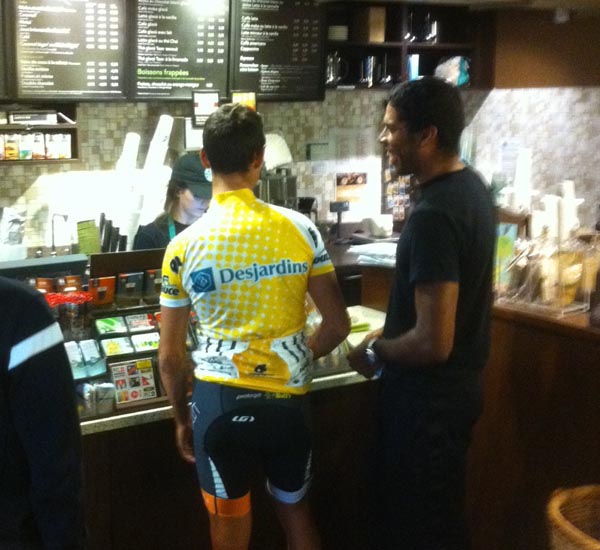 Race leader Francisco Mancebo visits the Starbucks located below Chateau Frontenac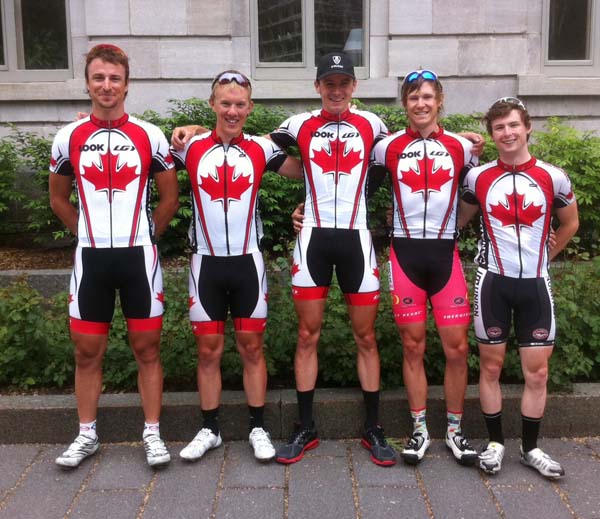 Team Canada, the remaining riders that will start today's stage.
Rob Britton will not start due to injury and Jacob Swingboth is sick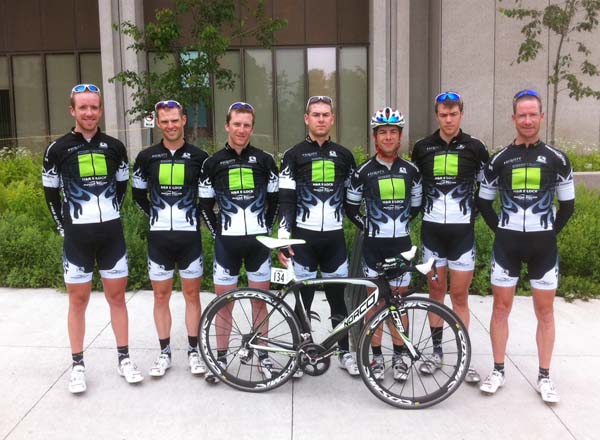 Team H&R Block