August 9/11 15:08 pm - East Coast Open: Pre Race report

Posted by Editoress on 08/9/11

A whole new event to the East will be introduced on August 12th through 14th.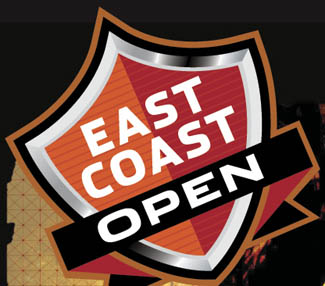 Cross country, Dual Slalom and Downhill all on the same weekend, with huge prizes and big cash to boot. Over $10k in prizes and over $5k in cash, with elite men DH and XC winners each walking away with $1250 in their pockets!!!


The Lapierre XC Race will feature a course that truly shows what Blue Mountain is all about; fast flowy trails with great technical features and some climbing to keep everyone on their toes. To test out the course, racers can attend the Blue Mtn weekly series races on Aug 9th, for just $10. Ride a full lap of the longest loop (which will be raced by the top categories) - this is a great way to get a leg up on the competition. Confirmed riders so far include national team member Mikaela Kofman (3 Rox Racing), Cayley Brooks (Trek Canada), multiple XC provincial champ Mike Garrigan (Lapierre Canada). Teams include Lapierre Canada, 3Rox Racing, Norco Factory Team, Cycle Solutions, Arrow Racing, Wild Betty's and Cycle Solutions.

Redline hosts the free Kids XC race late Saturday afternoon - when mom, dad or big brother and sister are done there is still something left for the little ones! A fun short course will be laid out with prizes for all!
The X-Fusion Dual Slalom will bring back a little old school. The course will be a fantastic mix of gates, jumps, rollers, berms and, of course, a finish line kicker! A perfect spectator sport, it will be held Saturday after the XC race, between 5:00 and 8:00 pm, so everyone can enjoy the race in the cool of the evening, followed by a sponsored after-party at Jozo's! The first prize in Pro men will be an amazing X-Fusion Vengeance fork, courtesy of RCS Distribution.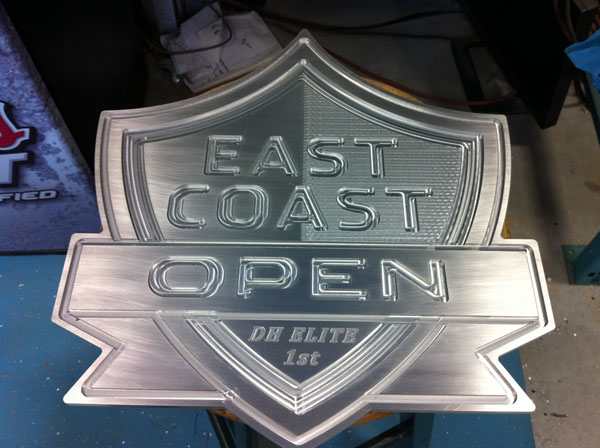 1st Place trophy XC and DH
Finally, we have the POC Downhill on Sunday, with a stacked field of riders battling it out for the coveted East Coast Open crown. This year's course features the menacing bowling ball alley and a new jump section before the finish super booter. There is no shortage of top riders, with 2011 Canada Cup DH Champion Rob Fraser (Primary Trek POC) aiming to defend his title, but riders like Sid "the squid" Slotegraf (Lapierre Canada) and Hans Lambert (Pivot Cycles) might have something to say about that.

Be Sure to follow us on twitter (east coast open) and facebook (sirbikealotracing), for more info go to www.eastcoastopen.com

To register visit the OCA's Online Registration