August 29/11 22:23 pm - Alberta Marathon Provincials results and report

Posted by Editoress on 08/29/11

Alberta Marathon Provincials in Hinton, Alberta on August 28th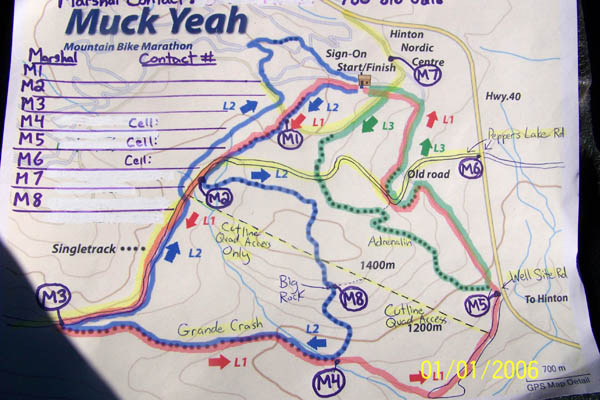 Course
For the second straight year the Alberta Marathon Provincials were held in the foothills of the Rockies just outside the town of Hinton. The race took place on 3 separate loops, with each loop coming back to the main staging area and feed zone at the Hinton Nordic Center. The racers raced loops 1+2+3 and then loops 2+3 again. Logistically this made it easy for the support crews and fans to come out and cheer on their favourite racers, and for an added bonus Crazy Larry was on site with a PA system at hand keeping everyone entertained throughout the day.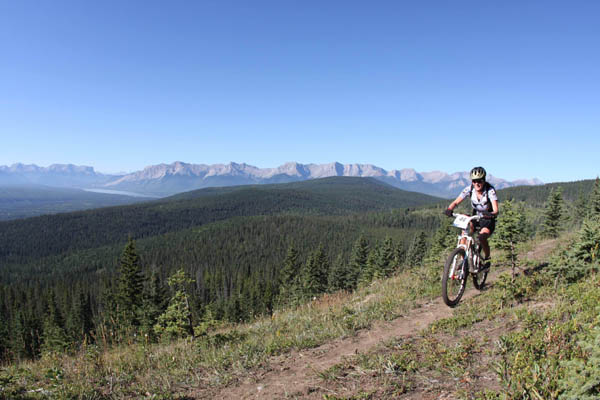 Over the 62 km of the race the riders climbed 2020 m of vertical as the course wound its way around some challenging foothill single track. With the large amount of climbing, it also meant there was a ton of descending which course designer Nathan Froehler made sure wasn't wasted as he spent weeks building up a section of bermed trails which turned into one of the raddest 5-7 minute descents that many of the racers had been on all year. Another section of trail called Adrenaline, on lap 3, was a long 7-9 minute descent on some fast, sometimes rough single-track which tested the riders both technically and physically as they held onto their handlebars at breakneck speeds.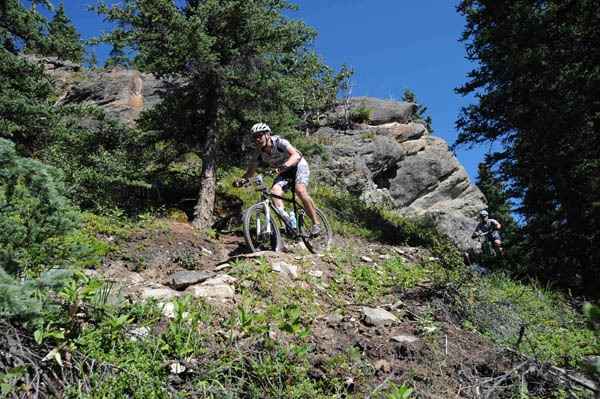 At the finish line the racers looked pretty worked over but were stoked on the tough course and all the epic descents. Adding some races within the race this year, two of the longer downhill sections were timed separately by Zone4 timing. Essentially this created a dual slalom race on laps 2 and 3 each time around. This gave everyone a chance at glory, and even the racers who were having a tough marathon were still able to race for something each time they came to a downhill. This was a highlight of the day for many riders and seems like it may be a way of attracting more racers to the xc side of the world.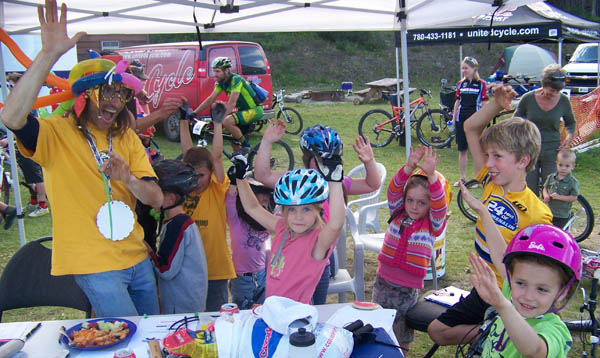 Going into next year the Race Organizers have plans to make this into one of the biggest races in Alberta as the course and venue are already in place and once a few more racers are attracted to come out here there is an endless potential to where it may go.
Cory Wallace
Long Course Women, 62 km

1 Kate Aardal
4:22:38
2 Shantel Koenig
at 5:33
3 Anne Stoner-Walker
27:20
DNF Pepper Harlton

Long Course Men, 62 km

1 Cory Wallace
3:44:49
2 Gordon Jewett
at 4:10
3 Graham Torrie
12:32
4 Leighton Poidevin
19:13
5 Gabor Csonka
21:12
6 Cody COanning
28:54
7 Tim Kulak
31:28
8 Peter Knight
37:14
9 John Clark
40:37
10 Mike Sarnecki
40:44
11 Mike Blennerhassett
41:23
12 Greg Cutforth
46:23
13 Andre Sutton
49:06
14 Pat Dodge
50:56
15 Trevor Wallace
57:07
16 Mike Dickey
1:03:27
17 Shane Rush
1:04:30
18 Derek Anderson
1:04:31
19 Andrew Bovard
1:09:48
20 Evan Wishloff
1:14:46
21 Tanner Broadbent
1:16:05
22 Tim Dunn
1:31:26
23 Brian Whatley
1:46:25
24 Brad Dixon
1:53:50
DNF Matthew Krahn

Short Course Women, 38 km

1 Deb Mucha
3:09:09
2 Leanne Erickson
at 21:13

Short Course Men, 38 km

1 Mason Burtnik
3:04:56
2 Stewart Inglis
at 16:29
3 Evan Burtnik
17:57
4 Michael Kohlenberg
46:43
5 Caleb Huget
1:07:35
6 Stewart Hutchings
1:08:22
DNF Tommy Beaulieu
DNF Pierre Laviolette

Bailers, 38 km

1 Mike Stoner-Walker
2:54:07
2 Chris Hubick
at 7:47
3 Cory Dickinson
8:11
4 Robert Herceg
15:42
5 Judy Harlton
35:08
DNF Francis Plum