September 25/11 17:59 pm - Tara Whitten Tests Athletic Abilities on the Track in an Unique Olympic Simulation

Posted by Editoress on 09/25/11

World Omniun Champion visits Copenhagen velodrome for data gathering and analysis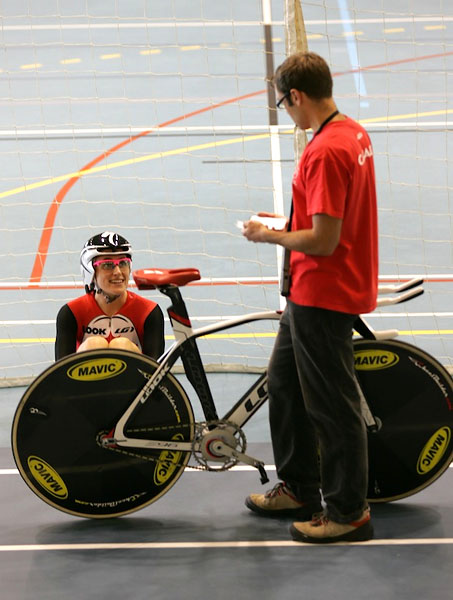 Two days after her career best performance in the Time Trials race at 2011 UCI World Championships in Denmark, Tara Whitten of Edmonton, Alta conducted a series of tests over two days on the track at the Copenhagen velodrome to see how she can manage best her performances in both cycling disciplines at the 2012 Olympic Games in London.

Richard Wooles, head coach of the Canadian Track Cycling Team, made the special trip to Copenhagen to administer and plan this unique experiment. "The test is a simulation of next summer, and we are hoping to analyze how her body will react in the delivery of two very different sports with distinct athletic abilities – road cycling and track cycling – in a very short amount of time."

The data and results of the test, which will not be disclosed publicly, will give Wooles a greater understanding on what needs to be done for Whitten to reach optimal performances next summer at the Games, and allow for a better insight on which discipline she opts to compete in during the Olympic Games.

"With the data we gathered on the track, we can now prepare and manage Tara accordingly, and in doing so put Canada in the best position to win medals at the Olympic Games."

Barring any schedule changes, the two-day, six-race Omnium event will be disputed four days after the road time trial race. Whitten is the two-time World Champion (2010-2011) in the event.

The Olympic-size velodrome in Copenhagen is located minutes away from the Canadian team accommodation.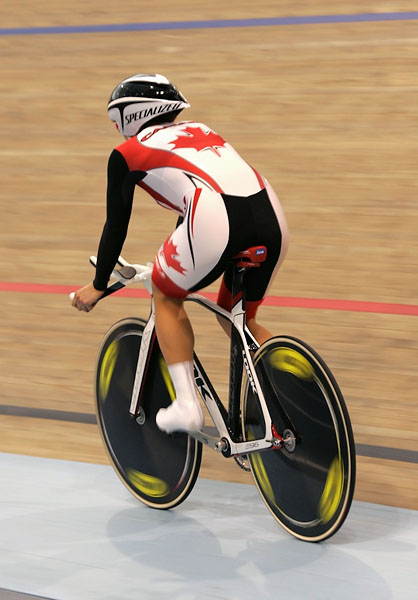 Courtesy CCA