September 28/11 9:34 am - Team BC Devo MTB Holds September Camp in Squamish

Posted by Editoress on 09/28/11

BC's young riders were in Squamish on September 24-25 for a Team BC Development Camp. 17 riders, from the U-15 and U-17 category's hit the trails on Saturday under sunny skies. The first ride was skill focused with the riders first maneuvering through some very tight and twisty high speed trails before heading to a nice gassy field to work primarily on their race start skills, but there was also some fun time where riders worked on their balance and ability to interact with their bikes in some challenging drills. Along for the ride and to provide some inspiration and leadership were Squamish based Team BC athletes Lauren Rosser, Quinn Moberg and Nick Bruce.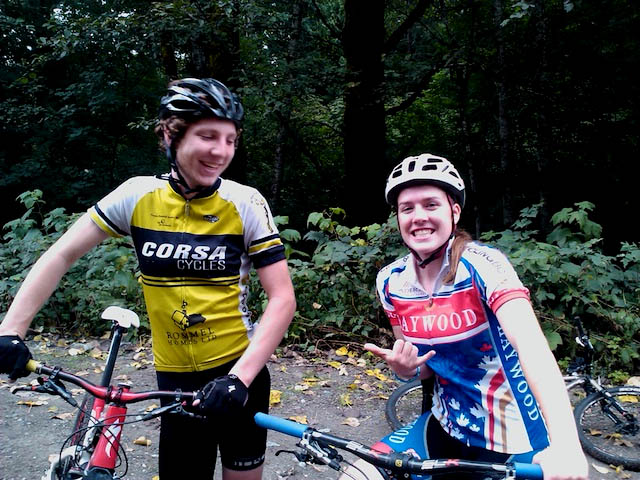 Quinn Moberg and Lauren Rosser
Saturday PM the athletes gathered around the camp-fire for a little info and some Q+A with Team BC coach and riders as well as an inspirational talk by BC Olympian Gina Grain. Gina described her quest for Olympic glory that started on the dirt in 1995, followed by a career of road racing that eventually took her to the Velodrome in Sydney at the 2008 Olympics in the Points Race.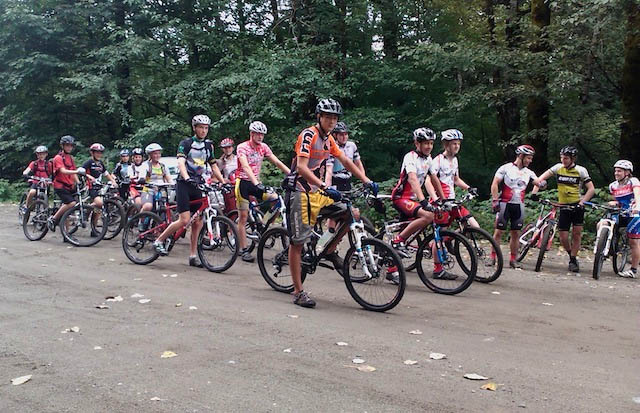 Group ride
Sunday was a great west coast MTB day....foggy and pouring rain! Despite the grey weather everyone was bright and cheery as we headed out from Corsa Cycles to the trails to do a few short race efforts. Everyone was stoked to go fast and the boys had a great time chasing Quinn Moberg. From there it was off to ride more of the famous Squamish single track.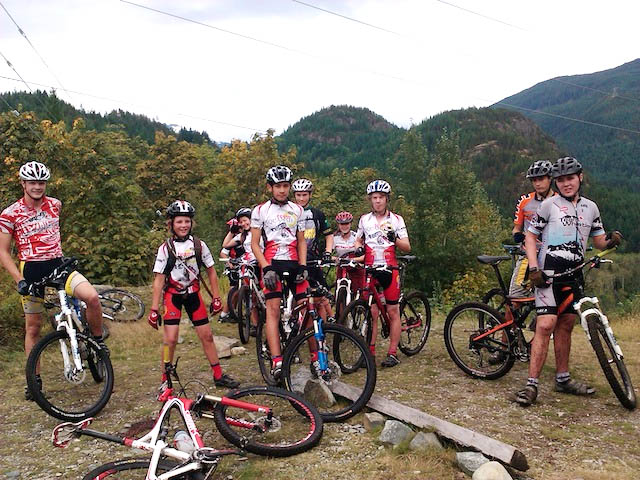 There were some amazing your riders out at this camp, many who haven't yet shown them selves at the races yet but we have a bright future for BC MTB racing with so many super fast and enthusiastic young racers gearing up for 2012 and beyond.

Thanks to our great sponsors for making this all possible and Team Squamish coach Mike Charuk and Corsa Cycles for helping out in Squamish

Courtesy Steve Lund, BC Provincial Team Coach, MTB-Cross Country