October 11/11 16:09 pm - Meier Joins GreenEdge - Official Confirmation

Posted by Editoress on 10/11/11

We reported a couple of weeks ago that Christian Meier was set to join GreenEdge next year, along with Svein Tuft. Here is the official confirmation from the team: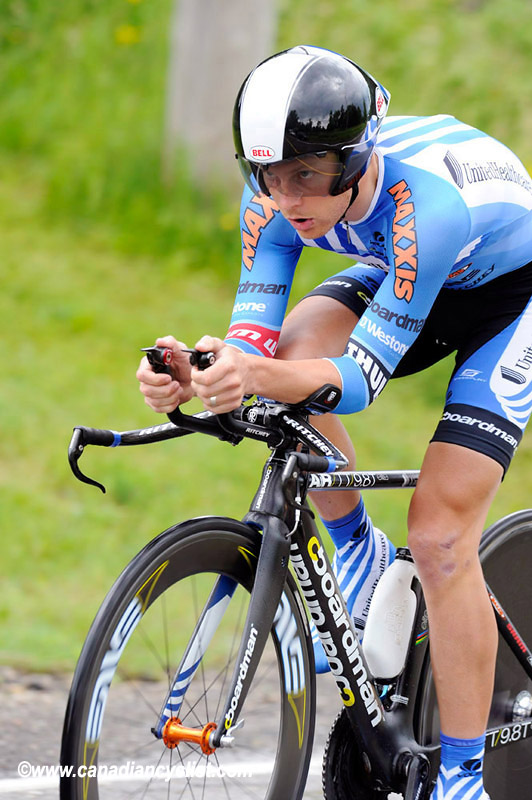 As GreenEDGE Cycling continues to build in its bid to become the first Australian team to join the UCI World Tour it has added South Africa's Daryl Impey and Canadian Christian Meier to its roster for the 2012 season.

Impey is the reigning South African individual time trial champion and has spent this season with the German NetApp team after riding for RadioShack in its debut season. But it was in 2009 that his biggest win, to date, was achieved with overall victory in the Tour of Turkey.

Meier, who spent two seasons with Garmin-Cervelo and this year with the American based United Healthcare team, is looking forward to returning to cycling's highest level and riding alongside his compatriot Svein Tuft.

"I'm very excited about the prospect of returning to the World Tour and being part of such an ambitious project," the 26-year-old said.

"It will be great to race alongside some of the most experienced riders in the peloton, as I'll be able to learn plenty from those guys and continue to develop as a rider.

"I'm also looking forward to racing with my good friend, and fellow Canadian, Svein Tuft again."

Critical to the success of every cycling team is having a solid group of riders prepared to sacrifice themselves for the team's leaders, which is where the 2008 Canadian road race champion believes he can make a big contribution to the team.

"Next year I am looking forward to doing my part in helping GreenEDGE have the most successful year we can," he said.

"I'm very much looking forward to working for our team's leaders and getting back to racing at the top level, especially racing Grand Tours.

"This year, at United Healthcare, I had the advantage of racing alongside Charlie Wegelius, who throughout his career has been one of the top domestiques in the peloton and I was able to learn a lot from him. That experience will be a big advantage to me at GreenEDGE.

"It was also great working with team director, Vittorio Algeri this year. He really cares about his riders and has helped me a lot."

As for his personal ambitions Meier said, "I also hope to be able to take advantage of a few opportunities, especially taking part in the Canadian World Tour races next year.

"In the future I would like to perform well at races like the Ardennes Classics."