November 10/11 9:20 am - Ben Perry Joins TEAM CHCH

Posted by Editoress on 11/10/11

A rising star in Canadian cycling, Ben Perry has signed with Team CHCH for the 2012 Road and Track season.

"This is one of a number of exciting announcements that we will be making over the next few months, and we are delighted to have signed Ben, he has all the attributes that we need within our team, apart from his excellent work ethic, he also brings a great deal of experience to the team for such a young rider."

"Ben represented Canada at the 2011 Cyclo Cross [World Championships], as well as the 2011 Road Junior World Championships. Ben will be a great role model for our young team and we expect big things in 2012 for Ben as well as TEAM CHCH overall," said, President and Coaching Director of CHCH National Cycling Centre Hamilton, Mr Lloyd Fairbairn.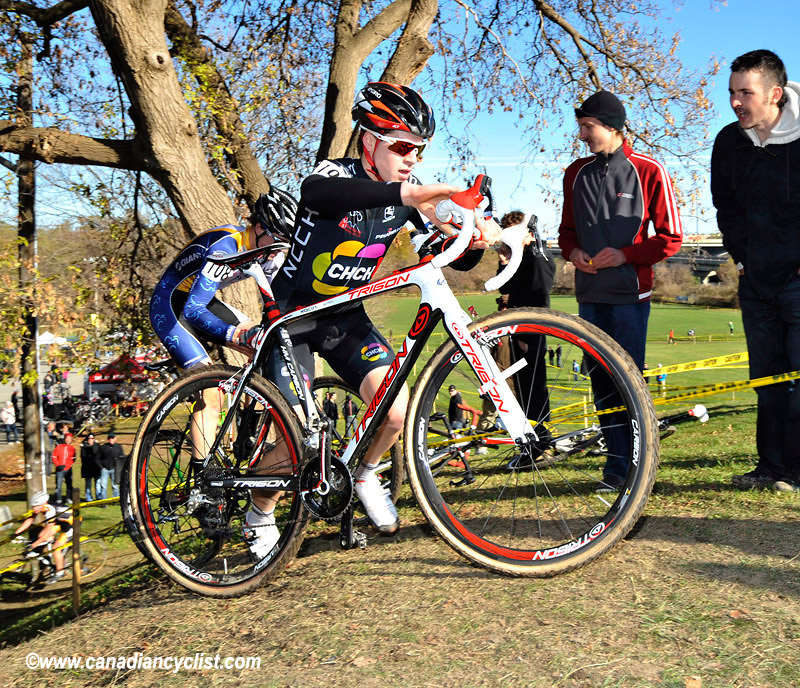 Ben Perry at 2011 Cyclo-cross nationals
Ben Perry said "I am very excited to be working closely with my coach Rick Lee and the other developing athletes next season, he is the Coach at CHCH National Cycling Centre and the program they are putting in place is awesome. From their Schools program through to Masters they have a program for everybody, and to be part of that, just seems the right fit for me at this stage of my development."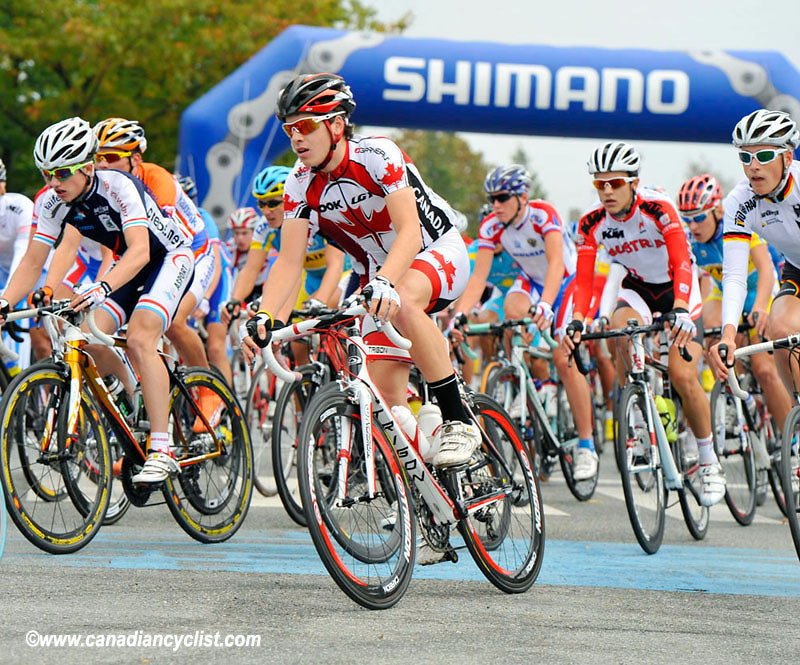 Ben Perry at 2011 Road Worlds

"Apart from training and racing with Team CHCH, I will also get the opportunity to help out with the new riders, and who knows I may develop into a Coach in the future."

"The sponsors are fantastic, and I have received great support and help from them, even before I became a member of the team, so I could not be happier."

"My ambition is to become a Pro cyclist, and working with people who have developed riders to become Pro Tour riders gives me the confidence to achieve my goals."

"I am very pleased with my move to Team CHCH and I am certain that 2012 will be my best year of racing yet!"

"I look forward to spending 2012 with Team CHCH and it's highly functioning community of volunteers and sponsors."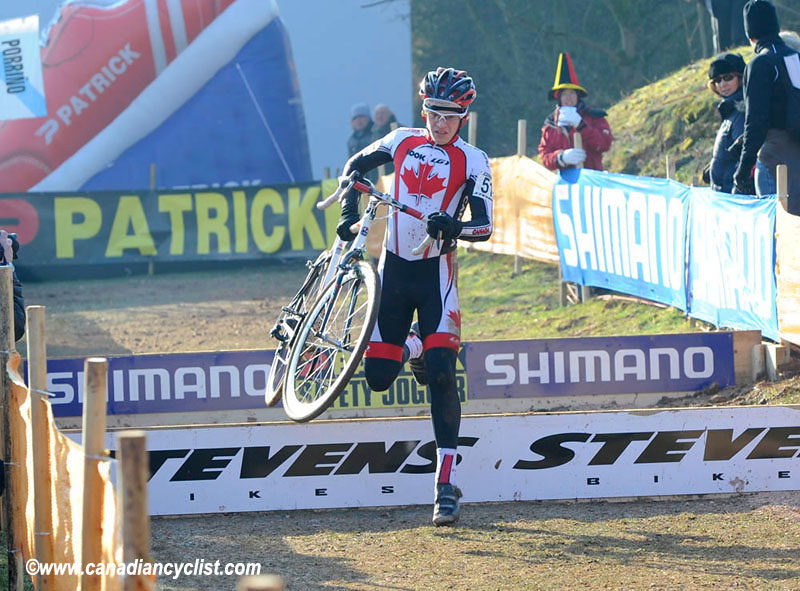 Ben Perry at 2011 Cyclo-cross Worlds
There will be no winter rest for team staff as they will be planning the racing program for 2012, it will include a number of regional, Quebec and USA events. You can be assured that Team CHCH will be a force to be reckoned with in 2012 and beyond.

As for Team CHCH riders, they have started their winter training program in an additional training facility at the Morgan Firestone Arena in Ancaster, simply they have outgrown the previous facility, which will now be used specifically for Testing and a Computrainer Studio.

The Coach of Team CHCH, Rick Lee commented "we have had a great season, it certainly had its challenges, yet it was a building year for the whole program and we are proud of the way in which all of our riders, parents, volunteers contributed as a "team" to create a 'building block' for the future. This year was great, yet we see much bigger things in the future, and signing Ben has capped off 2011 on a really positive note."

CHCH National Cycling Centre Hamilton is a not-for-profit corporation created as legacy organization following the very successful 2003 UCI World Road Cycling Championships in Hamilton, Ontario. The Centre is one of five nationally recognized cycling centres in Canada and is responsible for identifying, recruiting, testing, coaching and training high performance and development athletes in the Province of Ontario. The Centre is formally partnered with the Canadian Cycling Association, the Ontario Cycling Association, the City of Hamilton and McMaster University. Since its creation in 2005, the Centre has assisted over 20 athletes win medals at National Championships and/or become members of the Canadian National Cycling Team.

Should you require further information regarding the Centre or its programs, e-mail them at info@ncch.ca
Press release